The United States Supreme Court waited exactly three years to reject the appeal petition of a defendant sentenced to life without parole for a murder he committed near Ball State University 27 years ago when he was 17.
Justices rejected without comment or written dissent a petition for writ of certiorari in the case, Larry W. Newton v. Indiana, 17-1511. The denial lets stand Larry Newton's sentence of life without parole after he pleaded guilty to the 1994 murder of Ball State student Christopher Coyle. Newton fatally shot Coyle after a friend and later co-defendant was kicked out of a campus party.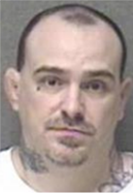 Newton in 1995 agreed to accept the sentence in exchange for the state dropping its death penalty request. His sentence was affirmed by the Indiana Court of Appeals in 2017, and the Indiana Supreme Court denied transfer in his post-conviction relief petition.
Newton filed his SCOTUS petition on May 3, 2018, asserting among other things that the sentence of life without parole of a juvenile violates Eight Amendment guarantees against cruel and unusual punishment.
Newton's original petition relied on Miller v. Alabama, 567 U.S. 460 (2012), asserting the high court "imposed a flat prohibition against the mandatory imposition" of life sentences on juvenile offenders. However, Indiana countered that Hoosier state courts had held Miller applies only when sentencing is mandatory. In Newton, the judge had the discretion to accept or reject the plea agreement and, in fact, held an evidentiary hearing examining the appropriateness of the life without parole sentence.
But the state-by-state caselaw, statutes and SCOTUS precedent was shifting as Newton's cert petition lingered. The SCOTUS docket shows his case was circulated among justices at least 13 times during the past three years before cert was denied on Monday's orders list.
Newton's petition originally was on hold as the high court considered juvenile life-sentencing issues in the case of Lee Boyd Malvo, who was sentenced in Virginia to life in prison after a string of 2002 highway sniper shootings that terrorized the Washington, D.C., region. A change in Virginia law ended Malvo's SCOTUS case in February 2020. Malvo, who was 17 when he committed his crimes, will be eligible for parole in 2024.
Justices rejected Newton's petition just days after a 6-3 ruling, Jones v. Mississippi, 18-1259, which turned the tide of recent decisions favoring leniency in life sentences imposed on minors. In that case, 15-year-old Brett Jones stabbed his grandfather to death and was sentenced to life without the possibility of parole after he was convicted of murder.
The "argument that the sentencer must make a finding of permanent incorrigibility is inconsistent with the Court's precedents," Justice Brett Kavanaugh wrote for the Jones majority.
"Our office filed an amicus brief on behalf of 16 states in Jones, and we were happy to see the court adopt our position, holding that a discretionary sentencing system for juveniles convicted of homicide is 'constitutionally sufficient,'" Indiana Solicitor General Thomas Fisher said in an email.
"And this week we were further pleased to see the court recognize that — especially in light of its decision in Jones — there was no need for it to consider Newton's challenge to his life-without-parole sentence," Fisher said. "With these decisions the court has properly left the choice of 'particular policy approaches' in juvenile sentencing where it belongs — with the political branches, not federal courts."
Joanna Green of the Indiana Public Defender's Office said in an email Tuesday, "We were disappointed the court did not consider the issues raised by Larry's cert petition and the supplemental briefing we filed." Green was part of Newton's legal team before SCOTUS, and his case also attracted amici who challenged the constitutionality of sentences of life without parole for juvenile offenders.
Also part of Newton's SCOTUS team was John Mills of the Oakland, California, public interest law firm Phillips Black. "In Jones v. Mississippi, the court reiterated that it was incumbent upon the states — via the legislature, the governor, and the courts — to ensure that sentences of life without parole for juvenile convictions are exceedingly rare," Mills said in an emailed statement.
"We remain hopeful that if and when those decision makers engage with the profound evidence of Mr. Newton's rehabilitation, they will conclude that inextricably sentencing him to die in prison is not warranted," he said.
But Delaware County Prosecutor Eric Hoffman issued a press release Tuesday applauding the decision. He noted Newton "executed Christopher Coyle in cold blood" and, while awaiting trial, Newton was "planning the execution" of a potential witness. Newton, Hoffman's press release said, "is truly depraved and irredeemable."
"In support of his petition to set aside his life sentence, he cites the fact that he allegedly read Shakespeare while in prison," Hoffman wrote. "Quite frankly, I couldn't care less whether he read Shakespeare or comic books while he was imprisoned for his heinous crimes. The Defendant's arguments are a slap in the face to the victim and his family. We must remember that Christopher Coyle was a son, a brother, and a friend. He was a kind and caring person. The manner in which the Defendant selected his victim is akin to a predator hunting its prey in the wild. The Defendant is a violent and dangerous murderer and the streets of this community are much safer with him behind bars.
"… The U.S. Supreme Court's decision finally closes the book on this horrendous saga."
Editor's note: This article has been updated with additional reaction.
Please enable JavaScript to view this content.