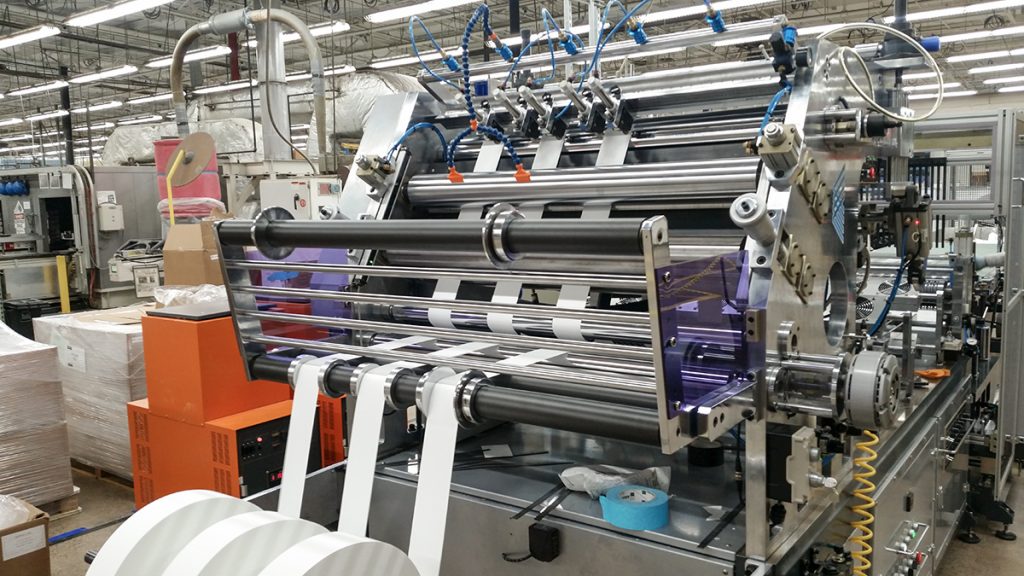 As the novel coronavirus began its spread across the United States, virtually every industry adjusted operations. That includes the manufacturing industry, which was faced with the dichotomy of the need for layoffs and the need for additional output.
With the growing need for personal protective equipment, plastic barriers and ventilators, many in the manufacturing sector shifted gears to contribute. In Indiana, for example, Columbus-based Cummins Inc. partnered with DuPont to address the shortage of N95 respirator masks, and with 3M to manufacture particulate filters for use in 3M's powered air purifying respirators.
But as these businesses have aided in the effort to slow the spread of the virus, industry experts say there's a shadow over their work: the fear of liability lawsuits. Whether it's concerns about product effectiveness or transmission of the virus in the workplace, manufacturing associations say their members are operating with the assumption that COVID-19 lawsuits are inevitable.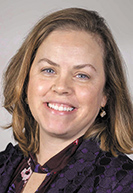 But the industry isn't sitting idle. Rather, it's lobbying state and federal leaders for liability protections that they say will enable them to continue to contribute to the pandemic relief efforts.
"We're not trying to get blank liability shields," said Linda Kelly, senior vice president, general counsel and corporate secretary of the National Association of Manufacturers. "We're trying to raise the standard of negligence so that those who are trying to do the right thing while operating in uncertain conditions have some measure of confidence that they will be protected."
Pitching in
Among the 14,000 manufacturers who make up the National Association of Manufacturers, 98% have remained operational during the pandemic, Kelly said. Likewise in Indiana, most companies that are part of the Indiana Association of Manufacturers have been able to keep their doors open, said Andrew Berger, a lawyer and the senior vice president for governmental affairs at the IMA.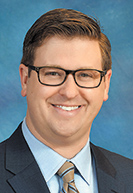 Even so, many Hoosier manufacturers were forced to furlough employees as production demand dropped. The automobile sector, in particular, has seen a noticeable reduction in demand, Berger said.
Despite the staffing reductions, many of those same companies adjusted their production schedules to contribute to efforts to slow the spread of COVID-19. Businesses that make composite plastics or glass, for example, could use those materials to make the barriers found at checkout counters, Berger said.
He also pointed to the GM plant in Kokomo, which began producing ventilators and received a visit from Vice President Mike Pence. The Indiana Economic Development Corporation lists 18 COVID-19 response efforts involving a Hoosier manufacturer.
"Think of anything you've needed in the last few months — it's been made by a manufacturer," Kelly said.
But all of this work has occurred amid a changing regulatory landscape, with federal and state regulations regarding the best ways to combat COVID-19 often shifting daily. It's in that landscape, Kelly said, that manufacturers began to worry about liability issues.
Personal, product safety
Among Hoosier manufacturers, one of the biggest concerns has been the limited availability of testing, Berger said. Business executives do their best to operate under the accepted guidelines, but if an employee contracts the virus outside of work and unknowingly brings it into the plant, entire operations could be shut down.
Further, it's difficult to know where or when a person became infected with COVID-19, Kelly said. If an employee thinks it happened in the workplace, that exposes the employer to a lawsuit, even if the infection nay have occurred elsewhere.
Another issue for Indiana companies has been masks, Berger added, particularly their availability. Kelly noted masks are commonly used within the industry, but many workers donated their PPE to medical workers.
And then there are product liability issues. Manufacturers that have switched to making medical equipment, for example, have to ensure their products meet medical industry standards, Berger said. If a company is not familiar with the medical industry, he continued, the process becomes more complicated.
Even making basic PPE can create liability concerns if a manufacturer does not normally produce that kind of product, Kelly said.
"Workplace exposure and potential product liability around PPE have emerged as the major liability concerns for manufacturers," she said. "Those have been the focus of our efforts here in Washington and even out in some of the states."
Reform recommendations
The goal in liability reform efforts, Berger said, has been the creation of a "safe harbor" for manufacturers. If a company is acting in good faith to help stop COVID-19, he said, it shouldn't be exposed to lawsuits.
"If you can demonstrate that you followed the guidelines at the time, the state needs to recognize that you tried to do it right," he said.
The National Association of Manufacturers has published its Pandemic Liability Policy Recommendations, calling for "targeted legal liability reforms that reduce uncertainty and unlock the full potential of manufacturing in Indiana, as we move from response to recovery and American renewal."
Among those reforms is a recommendation that lawsuits and enforcement actions claiming COVID-19 damages or penalties be limited to "instances where the manufacturer had actual knowledge that an individual would be exposed to COVID-19 and acted with reckless indifference … ." On the product liability side, NAM is calling for "broad" protections for "manufacturers, designers, sellers and distributors of non-federally-approved masks, respirators and other protective equipment … ."
In her federal advocacy efforts, Kelly said Republican lawmakers have been more receptive than their Democratic counterparts to NAM's recommendations. But Berger noted that already, the CARES Act provides liability protections for those making masks.
But despite partisan gridlock, Kelly is optimistic that the need for the manufacturing industry to contribute to pandemic relief efforts will lead to necessary reforms.
"This is one of the most promising efforts I've seen in a long time," she said.
Case study: Cummins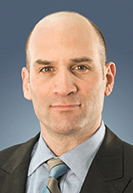 As Cummins has worked on its COVID-19 efforts, deputy general counsel Terry Magid said each product has been vetted and approved by the National Institute for Occupational Safety and Health. Additionally, the Columbus-based manufacturer must comply with applicable government registration and authorization requirements and provide PPE suppliers with appropriate labeling.
Like most in the industry, Magid said Cummins is aware of the prospect of coronavirus-related lawsuits. To hold back the expected litigation wave, he pointed to efforts such as the Business Roundtable's letter to Congress calling for "temporary and targeted liability relief legislation."
That legislation, per Business Roundtable's letter, should provide protection for four groups: "(1) businesses, nonprofit organizations, and educational institutions that work to follow applicable public health guidelines against COVID-19 exposure claims; (2) healthcare workers and facilities providing critical COVID-19 related care and services; (3) manufacturers, donors, distributors, and users of vaccines, therapeutics, medical devices, as well as PPE and other supplies … that are critical to the COVID-19 response; and (4) public companies targeted by unfair and opportunistic COVID-19 related securities lawsuits."
Like Berger and Kelly, Magid said he supports "reasonable, narrowly tailored protections for companies who are thoughtfully producing products such as 'covered countermeasures' as currently defined in the PREP Act … ." In addition to supporting COVID-19 relief efforts, Kelly said such protections would avoid timely and costly litigation.
"The concern is the process itself," Kelly said of the expected litigation. "It distracts from the ability to recover and respond."•
Please enable JavaScript to view this content.