When Cameual Wright, medical director at CareSource Indiana, lists the perks of employment, she includes more than a paycheck and benefits.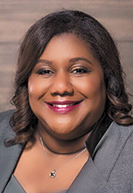 Getting a job, she said, gives individuals a sense of well-being and self-respect knowing they can provide for themselves and their families. For people re-entering their communities after a period of incarceration, having that feeling of personal value as well as the connection with their co-workers can help them reassimilate and become the head of their households again.
The positives of having a job are unchanged, but the COVID-19 pandemic has introduced some new obstacles to re-entering individuals whose criminal records already created a barrier to gainful employment. Wright and others who work with formerly incarceration populations said the barriers extend beyond having the skills necessary for a job. These individuals also need to know how to navigate in a world that is now remote and connect with the social services they need when they cannot just walk into an agency to get in-person assistance.
Currently landing a job, finding housing and accessing medical care are now more burdensome than in the pre-coronavirus days. On top of this, the expectation that people will be able to go online has created additional pressure because some of those who are re-entering do not have access to or do not know how to use computers and smartphones. They are struggling to file job applications, log on to telehealth services and apply for public assistance.
Wright, a physician by training, said the turmoil and stress can damage physical and mental health, which can make returning to a community even more difficult. The goal of CareSource is to help the formerly incarcerated learn to manage the ebbs and flows of life so they can enjoy long-term health and success.
"We want to get members to the point where they are not having to deal with crisis bubbling up every day," Wright said.
Rhiannon Edwards, executive director of Public Advocates in Community Re-Entry (PACE) in Indianapolis, worries the additional challenges posed by the public health emergency will overburden returning individuals.
At PACE, which helps people who have criminal histories, the stress on some clients increased substantially when they lost their jobs due to the economic shutdown in March. Edwards said anxiety of potentially not being able to support themselves or their families could put these individuals at higher risk of becoming homeless, overdoses or suicides. Also, the need to take care of families may force some to revisit criminal activities, which may increase recidivism.
PACE, which kept its office open during the pandemic, albeit with a reduced in-person staff, has recorded an uptick in new people coming each week in need of services, Edwards said. The agency reluctantly imposed a cap of 25 new clients a week to ensure it was giving all the individuals the attention and services they need.
Edwards does not see any slowdown coming. "I honestly believe this will continue well into 2021," she said.
Finding home
Carlette Duffy knows from personal experience the hardships that come with re-entry. She is the director of the offender reentry program for the city of Indianapolis and the first formerly incarcerated individual to hold that position.
"At this point, it's critical that we re-evaluate how our justice system works," Duffy said. "Is there a better way to help these people that we're serving, because no one wants the prison budget to outweigh everything else."
Duffy served a two-year sentence but was able to participate in a pilot employment program while she was incarcerated. When she was released, she had a job, a place to live and the support of family as she re-entered her community. She was able to excel by getting a college education, buying a home, securing a position at a nonprofit and raising her daughter.
The Great Recession took her job in 2010. Even with her education and experience, she searched for a year before finding another job but that paid just half her previous salary. She lost her house, and when she returned to the apartment complex where she had lived previously, the new landlord would not rent to her because she had a criminal history, despite her having been a model tenant.
Individuals in the Re-Entry And Community Help, or REACH, program can have trouble finding their footing upon returning. The initiativ,e run through the U.S. District Court for the Southern District of Indiana, provides encouragement and guidance along with assistance from students from Indiana University Robert H. McKinney School of Law.
Getting a job has always been a challenge for this group, according to IU McKinney professor Lahny Silva, and during the COVID crisis, it has become a more arduous task. Layoffs and company closures have put more people on the unemployment line so employers can be choosy. Individuals who have a criminal history could find themselves losing job opportunities to those who have never been in trouble with the law.
Silva recalled one participant in the IU McKinney Second Chance Re-Entry Assistance Program who was in line for a job working in the warehouse for a large retailer. Then he received two conflicting messages from the big box store. A phone message said the company had determined it could not hire him after the background check uncovered his criminal record while an email claimed the position was no longer available.
Picking up the phone, Silva got connected to the retailer's human resources department and asked for clarification as to which message was correct. The company responded by hanging up, so Silva called back and left a message, citing some federal employment regulations the business should pay attention to.
The participant was able to get a job in the deli department of another retailer. Still, Silva noted re-entering individuals usually get low-skilled or unskilled positions, so not only do they have to work hard to get job, they then have to struggle to survive on minimum wage.
"They can't win," she said.
Different perspective
RecycleForce in Indianapolis is a second-chance employer that provides opportunities for those coming out of incarceration. President Gregg Keesling believes too many people are going to jail and, in turn, getting criminal records because of minor violations that probably could be addressed through mental health treatment.
He said that many people violate their release because they fail to take a required drug test. The problem, he explained, is that even though they have to take the test, they must pay $13 to cover the cost. They end up running around like crazy trying to find the money. In the meantime, the drug dealers are willing to extent credit so the individuals, convinced they are going to be arrested anyway, do the drugs.
To support his argument that more people are being put in jail than need to be, he pointed to the decision in spring to release some inmates from the county jails and state prisons to reduce the risk of harm if the facilities had a COVID-19 outbreak. Since individuals were being released solely because of the coronavirus, he questioned if they really needed to be locked up in the first place.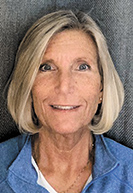 Within the labor market, Ann De Sisti, a life coach for CareSource, has noticed employers become more flexible in their hiring requirements and extending job offers to returning individuals. Still, employers need to be educated about the "murkiness" of a criminal record, she said. What pops up on a background check may be the result of a plea agreement and not truly reflect the actual offense.
As an example, she pointed to the sex offender registry. Individuals might get on that list not because they molested a minor but, maybe, because they were at a house where drugs were available and they had sexual relations with another adult while a child was present. They then will be given the option of being convicted on the drug charges and serving years in prison or pleading guilty to the lesser sex offense, getting released in 18 months and being placed on the registry.
Employers, De Sisti said, have to consider each re-entering job applicant on a case-by-case basis.
Asked what the difference is for enabling a person to successfully re-enter versus having them stumble and return to incarceration, De Sisti sighed and noted "sometimes it's out of our control."
However, she echoed Wright in highlighting the personal benefits and sense of achievement that can come with a job. "They see themselves from a different perspective," she said.•
Please enable JavaScript to view this content.