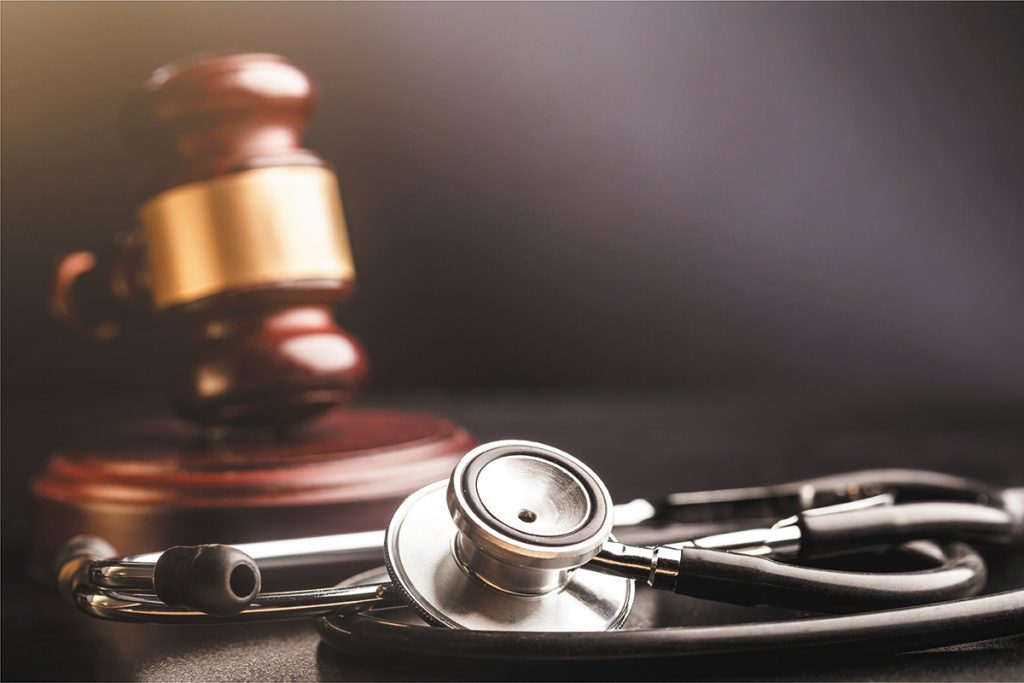 With the announcement of a multi-million-dollar settlement last month, long-running litigation against a northwest Indiana cardiologist and his associates is seemingly drawing to a close. But the scale and specifics of the allegations against Dr. Arvind Gandhi and his colleagues at Cardiology Associates of Northwest Indiana P.C. are still difficult to discern.
Lawyers with Cohen & Malad LLP in Indianapolis and Theodoros & Rooth P.C. in Merrillville announced a settlement Nov. 10 of $66.5 million for 262 medical malpractice claims. The parties to and terms of the settlement are confidential, and the firms declined to provide further comment beyond what was contained in the initial announcement, but Indiana Lawyer verified that the settlement involves medical malpractice claims against Gandhi, his associates at CANI and Community Hospital of Munster.
Cohen & Malad announced the filing of about 20 medical malpractice claims against Gandhi and his associates in October 2014. By that point, a whistleblower complaint had been filed in the Indiana Northern District Court, though that case had already settled without adjudication of liability.
Meanwhile, the number of complaints against Gandhi and his practice grew to nearly 300. The underlying issue across the cases remained generally the same: Gandhi and his group at CANI were allegedly performing and billing for unnecessary cardiac procedures on patients.
Gandhi saw success against some allegations but faced adverse judgments with others. In 2014, he announced he would retire.
Lawyers for Gandhi and the cardiology group at Eichhorn & Eichhorn LLP in Hammond declined to comment on the settlement, but the physicians did release a statement maintaining that their "goal is, and has always been, to provide quality care to our patients."
"Regarding the reported settlement, we deny that our care was improper in any way and deny all liability related to these claims," the statement says. "However, in order to avoid the expense of ongoing litigation, our insurance carrier agreed to fund a small portion of the total settlement for these claims."
The settlement will also be partially paid out by the Indiana Patient's Compensation Fund, which covers malpractice claims beyond practitioners' insurance limit of $250,000 up to a statutory cap of $1.25 million.
Early in the litigation, there were concerns that the claims against Gandhi might lead to an increase in the surcharge physicians pay into the fund. However, a spokeswoman for the Indiana Department of Insurance said the PCF "does not anticipate a surcharge increase as a result of the recent Gandhi settlement."
Unnecessary care?
Though the scale of the claims against Gandhi and his group make it difficult to pin down specific allegations, a few cases are illustrative of the claims of unnecessary cardiac procedures.
Not all claims went to Gandhi specifically. In the case of Bala v. Wasfour, et al., 45D10-1804-CT-00068, the physician in question was Dr. Wail Asfour, who practiced at Cardiology Associates of Northwest Indiana.
Wasfour treated Darren Bala after Bala suffered an electrical shock at work in January 2008. Bala subsequently experienced an episode of severe dizziness and fainting, so he was hospitalized at Community Hospital of Munster.
Asfour implanted a Reveal heart monitor in Bala, which indicated in early February 2008 that Bala's heart had stopped beating seven times, including one episode lasting 28 seconds. Bala, however, reported no symptoms during the time the monitor was in place.
According to a February 2019 filing, Bala maintained that Asfour should have known the monitor had malfunctioned when he did not report any symptoms related to his alleged cardiac arrest. However, after CANI staff consulted with Gandhi, Bala was sent to the emergency room to receive a pacemaker.
Asfour implanted the pacemaker the next day, Feb. 26, 2008, and Bala began regularly seeing Asfour or Gandhi for routine checks of the device. His last visit to CANI was on Sept. 2, 2011.
Two years later, Bala began seeing Dr. Gary Brigham, who charted in November 2013 that his patient "curiously … recall(ed) no symptoms" related to his alleged episodes of cardiac arrest. Brigham also charted that Bala was on "a substantial dose" of heart medication "for also unclear reasons."
Ultimately, Brigham and Bala decided to remove the pacemaker after determining that it had always been unnecessary. The device was removed Feb. 28, 2014, six years after its initial implantation.
In another case, this one against Gandhi, patient Ray Kammer met the cardiologist at Community Hospital in June 2007 while suffering from extremely high blood pressure, acording to trial coverage by the Times of Northwest Indiana. Gandhi took the stand in his own defense in that case, Kammer v. Gandhi, et al., 45D01-1407-CT-000170.
According to The Times' report of Gandhi's testimony, the cardiologist claimed on the stand that he thought Kammer's life was at risk, so he recommended the implantation of a defibrillator to prevent "sudden cardiac death." Another doctor, however, recommended medication and a follow-up evaluation after 90 days. That doctor placed Kammer's risk of death at 1%.
"I felt that was high to begin with and it could be higher than that," Gandhi testified, according to the newspaper. "I think even 1% for a 25-year-old is high."
Kammer agreed to the defibrillator, and a month later he reported feeling "really good" in a follow-up appointment with Gandhi, according to the NWI Times. However, Kammer later sued Gandhi for $3 million in pain and suffering related to the "unnecessary" device.

Getting results
In March 2018, a jury ruled in favor of Gandhi, CANI and Community Hospital in Kammer's case. Bala's case against Asfour, however, did not reach trial.
Asfour, CANI and Community Hospital moved for summary judgment against Bala, arguing his 2014 medical malpractice complaint was untimely. They pointed to a two-year statute of limitations, which they claimed began to run when the pacemaker was implanted in February 2008. Bala, however, maintained that he had no reason to believe the device was unnecessary.
What's more, the defendants noted, a medical review panel unanimously found in favor of all three defendants on Bala's claims. Community Hospital was dismissed from Bala's case in August 2018, while Asfour was dismissed earlier this month on Dec. 1. A status conference is scheduled for May 25, 2021.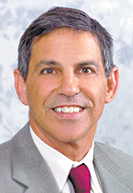 It's not uncommon for physicians such as Asfour to find success with a medical review panel, according to Valparaiso medical malpractice lawyer Steven Langer. Langer, a partner at Langer & Langer, declined to comment specifically on the Gandhi cases.
The Valparaiso lawyer pointed to data from the Indiana Department of Insurance, which showed that between 1976 and 2018, only 9% of review panel opinions were issued directly in favor of a plaintiff-patient. In the last four years, that proportion was 11%.
The litigation against Gandhi, however, showed a different trend. Data provided to Indiana Lawyer showed that of the 31 cases brought before a medical review panel, 18 – or 58% – of panels concluded Gandhi and/or his associates performed unnecessary procedures.
In Indiana, medical review panels consist of four members: three doctors and one lawyer, who chairs the panel. It can be difficult for patients to succeed at the review panel stage because of what Langer described as "internal bias" of physicians in favor of other physicians. And, Langer added, if a panel does find in favor of a patient, doctors are often hesitant to act as expert witnesses in a trial against another doctor.
But it's not just the most egregious malpractice cases where a plaintiff is able to prevail, Langer said. When a patient wins, the lawyers have presented strong evidence and quality experts, he said.
Though Langer declined to comment specifically on the litigation involving Gandhi and CANI, he did opine generally on how medical malpractice litigation in Indiana could be improved. Specifically, he suggested that the Hoosier State could adopt Illinois' practice of seeking an affidavit from a doctor who certifies that he or she believes a medical malpractice claim is meritorious. The affidavit would stand in place of a review panel opinion.
"That saves time and streamlines the process quite a bit," he said.•
Please enable JavaScript to view this content.