Signing into your preferred social media platform is usually simple. But what if you've been blocked temporarily — or permanently — after posting content that caused a stir?
That's the heart of a current political battle over Section 230 of the Communications Decency Act. Introduced in 1996, Section 230 generally protects internet companies from being held liable for what their users post online, giving social media companies, news outlets and other online platforms legal immunity from third-party content. It also gives platforms acting in "good faith" the protection to remove any objectionable material, regardless of whether it's constitutionally protected.
That means, for example, if a social media giant like Facebook, Twitter or YouTube came under fire for posts uploaded to their websites that included illegal content, the companies wouldn't be to blame.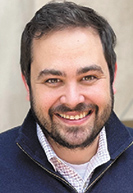 Section 230's original purpose was to incentivize content moderation, said Asaf Lubin, an associate professor of law at Indiana University Maurer School of Law. But the federal legislation has been under attack from both sides of the aisle in recent months, coming into the spotlight through former President Donald Trump's public feuds with major social media platforms.
Lubin said the subject of Section 230 is not only politically divisive but is a complex issue that requires "a very nuanced and surgical approach." When it comes to repealing or amending Section 230, he said there's no perfect answer.
"Doing what Congress did was, it privatized or moved the buck to the hands of the companies who then decided what was good or bad speech," Lubin said. "Why we are unhappy now is that some people, on the left and right both, at times think companies are over- or under-regulating speech online. Different companies have adopted different policies on the way they do that, with very diverse decisions on what they consider to be content that should be moderated."
Stay or go?
Calls have been raised for an amendment to Section 230, while others argue the law should be completely done away with. Meanwhile, Big Tech companies have maintained that keeping Section 230 in place is crucial to their survival and to protecting speech online.
"A full repeal would mean that we go back to a full liability scheme where if you dare to regulate or dare not to regulate, you might be held liable. Damned if you do or damned if you don't," Lubin said. "The consequence of that could be less internet innovation."
Another consequence of repealing Section 230, he said, would be the removal of a shield that provided economic expansion in the internet age.
"Even if you took it out, the immediate consequence would be that these companies need to hire more lawyers because there's going to be a lot of litigation," Lubin said.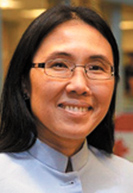 Xuan-Thao Nguyen, professor and director of the Center for Intellectual Property Law and Innovation at Indiana University Robert H. McKinney School of Law, said she thinks a full repeal of Section 230 is "absolutely not" likely.
"A complete repeal of Section 230 is not a good idea," Nguyen said. "Because Section 230 is the backbone of what we call the internet. If you look at Section 230 and you read all different parts of how you look at the law, it's actually about free expression and allowing everybody to participate and post a comment or to express themselves on the internet without fear."
A full repeal of the law would also create economic consequences and impact global competition, Nguyen said.
"Consider Amazon and eBay," she said. "Many of us go there to purchase products, and we rely on and read the reviews, or we go to Yelp before we eat. We decide to eat somewhere after looking at that. We look at the comments because of Section 230. So when we look at Section 230, it's what we enjoy each day and rely on.

"If we repeal 230 completely — which means that we impose a burden on companies now because they don't have a defense anymore and they have to moderate content — that is an enormous amount of burden and compliance," she continued. "Many small companies don't have those resources."
What kind of speech?
Bans of certain users, including Trump, from social media platforms like Facebook and Twitter also served as rallying cries for the repeal of Section 230. But that isn't actually a violation of free speech, Lubin said.
"It actually enhances free speech," he said of the federal law. "If there are more platforms for students to get on free from restraints of liability worries, that opens the door for more opportunities of speech online."
Further, Lubin said the First Amendment was never meant to include Section 230. It's not correct to say social media companies violated someone's First Amendment rights, Lubin said. Only the government can do that, but social media companies are private entities.
While he's not in favor of a full repeal, Lubin said he does think it's time for a change to the law. But the catch is figuring out, as a society, what kind of speech Americans are willing to tolerate online.
"You can't have your cake and eat it too," he said. "That is to say, you can't be unhappy about delegating (content moderation) to private entities and then them making decisions that you are ultimately unsatisfied with."
Consequences
One problem Lubin has found is certain companies taking advantage of Section 230 in different ways.
"One way is that despite being incentivized to moderate, they still don't moderate, because they say, 'We aren't liable, so why moderate?' So they are not being good Samaritans, as the law uses that language. They are being bad gatekeepers of the internet," Lubin said.
One such example, he said, was the use of Facebook as a tool by members of the Myanmar military to spur on a yearslong genocide against the country's Rohingya Muslim minority through hate propaganda, false news and inflammatory posts.
"Here's a great example of where Facebook clearly did something wrong here," he said. "We should debate whether or not Section 230 provides a stronger shield to allow companies to use it to evade responsibility when they act with reckless disregard to people's lives and rights."
When it comes to moving forward with how to approach Section 230, Lubin and Nguyen agreed that Congress and American citizens must determine what specific issues need to be addressed and the best way to address them.
"We need to know more about the harms we have identified and have careful studies before we can make any type of amendments," Nguyen said. "We cannot use amendments to Section 230 to control Big Tech."•
Please enable JavaScript to view this content.