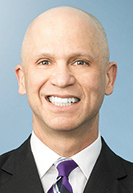 By Andrew Z. Soshnick
Prior to the 1973 adoption by the Indiana General Assembly of the Indiana Dissolution of Marriage Act, rehabilitative maintenance wore a mysterious shroud. Indiana divorce law authorized the award of "alimony" if the award would be "just and proper." See Voigt v. Voigt, 670 N.E.2d 1271, 1275-77 (Ind. 1996) (reciting legislative history and intent of rehabilitative maintenance). Unlike classic alimony, the award was to settle property rights rather than provide for spousal support. With the 1973 wholesale legislative reform, Indiana moved away from a strict policy against spousal support and endorsed the award of spousal maintenance in limited situations of physical or mental incapacity materially affecting the ability of a spouse to support himself or herself. See Ind. Code § 31-1.11.5-9(c) (repealed).
In 1984, the General Assembly added two additional grounds for the award of spousal maintenance: caregiver maintenance or rehabilitative maintenance for up to 36 months. See Ind. Code §§ 31-1-11.5-9(c) and 11 (each repealed). As noted in Voigt, rehabilitative maintenance is appropriate if a trial court finds that a spouse needs support while acquiring sufficient education or training to get an appropriate job. While narrow in scope, rehabilitative maintenance is not well defined.
In 1997, the rehabilitative maintenance statute was recodified without substantive change to Ind. Code § 31-15-7-2(3). The statute provides:
(3) After considering:
(A) the educational level of each spouse at the time of marriage and at the time the action is commenced;
(B) whether an interruption in the education, training, or employment of a spouse who is seeking maintenance occurred during the marriage as a result of homemaking or child care responsibilities, or both;
(C) the earning capacity of each spouse, including educational background training, employment skills, and length of presence in or absence from the job market; and
(D) the time and expense necessary to acquire sufficient education or training to enable the spouse who is seeking maintenance to find appropriate employment;
a court may find that rehabilitative maintenance for the spouse seeking maintenance is necessary in an amount and for a period of time that the court considers appropriate, but not to exceed three (3) years from the date of the final decree.
See Cannon v. Cannon, 758 N.E.2d 524, 526 n.4 (Ind. 2001). The statute requires courts to consider each of the four enumerated factors, as it is written in the conjunctive. Blazek v. Blazek, 631 N.E.2d 518, 521 (Ind. Ct. App. 1994). However, the statute does not require courts to make findings as to all four factors unless special findings and conclusions are requested. Moore v. Moore, 695 N.E.2d 1004, 1008 (Ind. Ct. App. 1998). The decision to award or not award rehabilitative maintenance is reviewed under an abuse of discretion standard. Fields v. Fields, 625 N.E.2d 1266, 1268 (Ind. Ct. App. 1993). Appellate courts presume that a trial court properly considered the statutory factors. Lloyd v. Lloyd, 755 N.E.2d 1165, 1171 (Ind. Ct. App. 2001). Yet even with these historical underpinnings and clear statutory indication, confusion and curiosity rule when rehabilitative maintenance requests are considered by trial courts.
An example is Dahnke v. Dahnke, 535 N.E.2d 172, 175 (Ind. Ct. App. 1989), which speaks to the interruption-of-education statutory factor. In that case, the Indiana Court of Appeals reversed and remanded as clearly erroneous a trial court's determination that a wife's failure to participate in her senior year of high school was not an interruption of her education based on child care. Conversely, Fields rejected a spouse's request for rehabilitative maintenance when there was no evidence of interruption of education and the parties were in comparable financial positions. 625 N.E.2d at 1268; see also Moore, 695 N.E.2d at 1008 (rejecting a wife's spousal maintenance request). While these opinions seem reasonably clear-cut, they only foreshadow the beginning of mystery.
Even when spousal maintenance is awarded by trial courts, questions abound. Blazek affirmed a $700 monthly rehabilitative maintenance award for three years when a trial court considered a wife's interruption in her training or employment during the marriage as a result of her homemaking and child care responsibilities, as well as her limited skills and education and lower earning capacity. 631 N.E.2d at 521; see also Lloyd, 755 N.E.2d at 1171 (affirming $400 monthly three-year rehabilitative maintenance award). But with no maintenance formula, rule or statutory guidance, how were the amount and duration determined? Today, that question remains one of the principal uncertainties regarding rehabilitative maintenance, but for a passing reference in Indiana Child Support Guideline 2 that references temporary maintenance cannot exceed 50% of an obligor's weekly adjusted income. See Pham v. Pham, 650 N.E.2d 1212, 1215 (Ind. Ct. App. 1995) (referencing the guideline and reversing and remanding for recalculation a $9,100 annual three-year rehabilitative maintenance award as an abuse of discretion when a husband's annual adjusted gross income was $10,592). While there are limits to judicial discretion, how rehabilitative maintenance awards are calculated is cloaked in a veil of secrecy.
Perhaps most telling as to the undeveloped nature of rehabilitative maintenance in Indiana is the misunderstanding or blurring of the difference between rehabilitative and incapacity maintenance. In Lesley v. Lesley, 6 N.E.3d 963, 966-68 (Ind. Ct. App. 2014), a wife requested incapacity maintenance. The trial court concluded that the wife had not met her burden for incapacity maintenance when entering the decree, but post-divorce awarded rehabilitative maintenance, to be calculated as if the wife were receiving additional child support in an amount not to exceed $500 per month. The Indiana Court of Appeals reversed, holding that the trial court did not have the statutory authority to award post-decree spousal maintenance, regardless of label, after it denied a request pre-decree. Similarly, in Eads v. Eads, 114 N.E.3d 868, 879 (Ind. Ct. App. 2018), the Indiana Court of Appeals reversed and remanded a $1,000 monthly two-year rehabilitative maintenance award, observing that the trial court quoted the incapacity maintenance section of Ind. Code § 31-15-7-2 while ordering rehabilitative maintenance without the requisite findings.
What is there to make of this limited but representative statutory and common law review? There is not an abundance of rehabilitative maintenance appellate opinions to provide guidance. Is the amount to be awarded based on the cost of education or training, the living expenses of the recipient former spouse while obtaining education or training, or something else? How are the incomes of the former spouses considered and weighted? Should Indiana adopt a rule, statute or formula for rehabilitative maintenance? Is it time to revisit an almost 40-year-old statutory provision? There are no simple or clear-cut answers, but one assessment is certain: Until Indiana rehabilitative maintenance law is refined, the underuse, misapplication and perplexing nature of that statute is almost certain to continue with no end in sight.•
• Andrew Z. Soshnick is a partner in the downtown Indianapolis office of Faegre Drinker Biddle & Reath. He is a fellow of the American Academy of Matrimonial Lawyers and the International Academy of Family Lawyers, and a certified family law specialist in Indiana. Opinions expressed are those of the author.
Please enable JavaScript to view this content.