The U.S. District Court for the Southern District of Indiana announced its newest magistrate judge on Friday, who will help alleviate the overwhelming caseload faced by one of the busiest federal court districts in the country.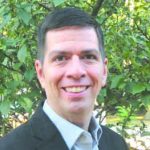 The Southern District announced Mario Garcia will join the court as a magistrate judge. Garcia's appointment will be effective no earlier than April 1, 2021, upon the FBI's completion of a background check, a process that can take several months.
Garcia will fill the court's newly allotted full-time magistrate judge position authorized by the Judicial Conference of the United States. Garcia will be the first judge of Hispanic heritage to serve the Southern District of Indiana. With his appointment, the Southern District Court will have six full-time and two part-time magistrate judges.
Garcia, a native of Bloomington, earned his law degree at Indiana University Robert H. McKinney School of Law in 1999. In law school, Garcia was awarded the Cale J. Holder Scholarship and F. Emerson Boyd Scholarship, also serving as a member of the Order of the Barristers and the Hispanic Law Society.
After graduating law school, Garcia joined what is now Brattain Minnix Garcia, where he became partner in the firm and has since risen to the position of managing member. He also serves as a registered civil mediator.
Garcia has courtroom experience in civil and criminal law, appearing in more than 500 hearings in Indiana's federal and state courts in the last five years. He was selected by the Indiana Federal Community Defender's Office to lead the response to pro se compassionate release filings under the First Step Act.
Garcia is a member of the Southern District of Indiana's Criminal Justice Act panel, where he represents indigent clients. He has also provided pro bono services for 10 years to participants in the District Court's Re-Entry and Community Help Program.
"Mario Garcia has long served our court, and my colleagues and I know his work product well. He is the ideal magistrate judge candidate, with a breadth of experience in both criminal and civil litigation. He has demonstrated an exemplary commitment to the ideal of equal justice under law and has served his clients and the court with integrity, a tireless work ethic and compassion. The entire court family is most excited to welcome him," Chief Judge Jane Magnus-Stinson said in a Friday statement.
Magistrate judges preside over many pretrial proceedings in civil and criminal cases in federal court, where a critical component of the position includes conducting mediation and settlement proceedings in civil cases, helping parties settle their disputes by agreement.
Garcia serves on the U.S. Sentencing Commission's Practitioner's Advisory Group as the 7th Circuit Representative and is on the District Court's Local Rules Advisory Committee for the Southern District of Indiana.
He also volunteers for the Alzheimer's Association Greater Indiana Chapter and served as a trustee and vice chairman of the board of trustees for The Orchard School and is a member of the board of directors for La Plaza, Inc. Additionally, he served as chairman of the board for the Indiana Federal Community Defenders, Inc.
Once appointed, Garcia will serve an eight-year term and will then be eligible for reappointment to successive terms.
Please enable JavaScript to view this content.