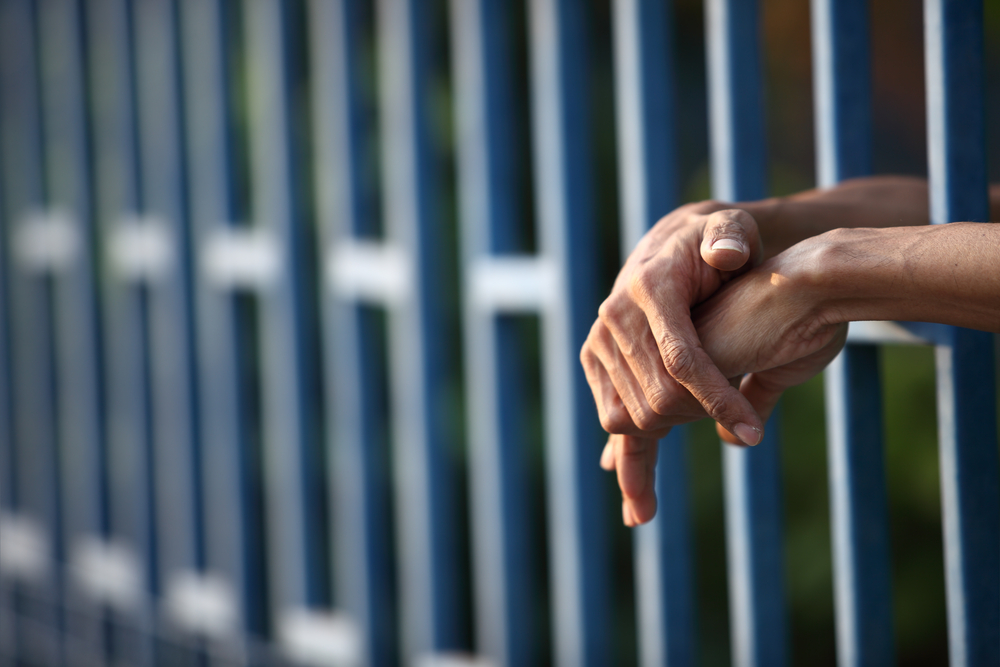 A man convicted of multiple felonies more than 20 years ago can pursue an appeal of his 70-year sentence, a split Indiana Supreme Court has ruled. The majority determined that the delay in the appeal was not the defendant's fault.
The case dates back to 1999, when appellant-defendant Charlie Leshore pleaded guilty to Class B felony burglary, two counts of Class B felony robbery, Class A felony rape and two counts of Class B felony criminal confinement. The terms of the plea agreement prohibited Leshore from appealing his conviction.
Leshore was subsequently sentenced to 70 years in the Indiana Department of Correction.
In 2001, he filed a petition for post-conviction relief, arguing his sentence was inappropriate. The State Public Defender's Office withdrew its representation after determining Leshore had been advised of all necessary rights, and he eventually abandoned the petition in 2005.
But years later, Leshore petitioned for permission to file a belated notice of appeal, arguing that he had not been advised of the right to appeal his sentence. The Allen Superior Court denied that motion, and the Court of Appeals of Indiana affirmed in a divided opinion.
The COA majority found Leshore was "unable to show that he was diligent in his pursuit of permission to file a belated notice of appeal." However, in a dissenting opinion, Judge Leanna Weissmann opined that he satisfied the three conditions of Indiana Post-Conviction Rule 2(1)(a) and, thus, should be allowed to pursue his belated appeal.
Granting transfer in a Tuesday opinion, a majority of the Indiana Supreme Court agreed. The majority justices pointed to "mistaken advice" given to Leshore.
"Here, the public defender shared mistaken advice with Leshore about his available post-conviction relief," Justice Mark Massa wrote in Charlie D. Leshore, Jr. v. State of Indiana, 23S-CR-51. "Leshore had a chance to appeal his sentence, but that choice was never presented to him.
"As for the sentencing court's error, while the lack of appellate advisement is not grounds for overturning a guilty plea … its absence can constitute grounds for satisfying the no-fault requirement under Rule 2(1)(a)(2)," Massa continued.
As for diligence in pursuing the belated appeal, the majority focused on Dec. 1, 2021 — the date another inmate told Leshore he could appeal his sentence. Leshore filed his petition to pursue a belated appeal 19 days later.
"Diligence under these facts is best measured from the time when Leshore learned of his rights to the filing of his permission to file a belated notice of appeal," Massa wrote. "And while we decline to draw a line for when diligence must always begin, we can say Leshore was prompt enough.
"The Court of Appeals thus erred in affirming the trial court's decision to deny Leshore's petition for permission to file a belated appeal, so we grant transfer, vacate the opinion, and remand to the trial court with instructions to grant the petition to allow Leshore's appeal to proceed," Massa concluded.
Chief Justice Loretta Rush and Justice Derek Molter concurred.
But Justice Christopher Goff wrote a dissenting opinion, which Justice Geoffrey Slaughter joined.
"Leshore gave up any pursuit of post-conviction relief for a period of sixteen years. Had he proceeded with sentencing claims via Post-Conviction Rule 1 in 2005, he would probably have discovered much sooner that he needed to seek a belated appeal," Goff wrote, referencing the year when Leshore abandoned his initial PCR petition.
"Because I find that Leshore has not demonstrated diligence in pursuing an appeal, I respectfully dissent," Goff concluded.
-Indiana Lawyer Editor Olivia Covington contributed to this report.
Please enable JavaScript to view this content.