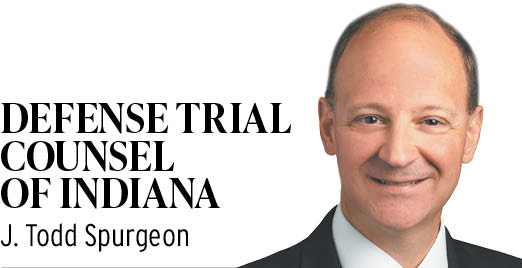 "I define connection as the energy that exists between people when they feel seen, heard, and valued; when they can give and receive without judgment; and when they derive sustenance and strength from the relationship." –Brene Brown
In ancient pre-COVID-19 times (2018), I wrote about the times as a young lawyer when I was tasked with covering scheduling conferences for my supervising partners. That meant getting in the car, driving to the courthouse (anywhere from 10 minutes to two hours away) and, upon arrival, usually waiting for our case to be called. Counsel would spend about 10-20 minutes conversing with the judge to set dates and pretrial schedules, and we would be on our way.
At the time, many of those standard conferences were moving to telephonic, which I opined was likely a better, more efficient use of my client's money and a more efficient use of my time. But I questioned whether, in the long run, it was a "better" use of my time. A casualty of the convenience of telephonic appearances was the loss of some of the personal interaction with judges and other members of the bar and the curtailed ability to interact with court staff, or even to wander the halls of some of the grander courthouses.
In-person conferences provided an opportunity to see that there was a much bigger legal world and community outside my office. They allowed me to make connections with that legal community and appreciate those who make the system work.
Little did I know at the time of that article that the demise of the in-person scheduling conference was just the tip of the iceberg. COVID-19 burst on the scene, and almost overnight lawyers, law firms and courts alike figured out ways to go virtual to keep the system functioning. Homes became offices and courthouses. CLE, legal conferences and meetings went remote. Relative isolation became the norm. I can only imagine the difficulty a new lawyer faced in 2020 while beginning the practice of law from home.
The pandemic and the accompanying restrictions have changed the way we practice law. While some things such as trials may go back to some semblance of how they were pre-COVID, other parts of our practice and profession are unlikely to return to the pre-pandemic methods. That is mostly for the better, and fine with me. We have found ways to work — and make the system work — more efficiently. However, the pandemic has not changed the importance of making connections in our profession, which is now as crucial as ever.
As the dust settles on COVID-19, it seems it is now easier to become isolated from others in the legal community, and even from those in your own firm. With many courts and law offices going hybrid, there are fewer organic opportunities to connect, whether through in-person court conferences or birthday cake in the break room at the office. Some of these new efficiencies are great, but many come with a trade-off. It becomes harder to see, and feel part of, that larger legal community, thus raising the potential of losing out on many of the benefits that can come from connecting to the larger profession.
It is incumbent on us as members of our profession (even introverts like me) to continue to seek out, or even create, new opportunities to connect. This hybrid world requires us to be more deliberate in that effort, as "passive connection" is not as easy these days.
This is where bar associations and specialty organizations like DTCI come in. This is our wheelhouse. A stated part of DTCI's mission is to provide a forum for members to associate and exchange ideas. DTCI continually strives to provide members with the opportunity to meet and interact with the greater community of defense lawyers beyond the walls of the office (or home). The goal is to allow folks to feel like part of the legal community, to appreciate what they bring to the table, to know they are supported and to help them become better lawyers for themselves and their clients.
The more ways we can find to connect, the more we continue along the path to a community of lawyers and legal professionals that support, inspire and empower each other, and that can best serve clients and constituents. So, since most of us have long-since bid good riddance to our New Year's resolutions, I would simply encourage anyone who has read this far to consider making a "spring resolution" to focus just a bit on maintaining and strengthening connections within the legal community and to help others do the same, even amid all the other reconnections being made. With everything else going on, at least it couldn't hurt, right?•
__________
J. Todd Spurgeon is a partner in the New Albany office of Kightlinger & Gray and serves on the board of directors of DTCI. Opinions expressed are those of the author.
Please enable JavaScript to view this content.