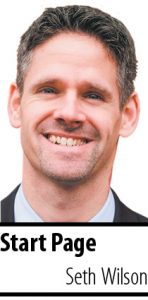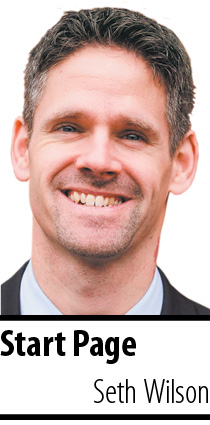 Over the next few articles, I will share some thoughts on setting your devices up for a "palm practice" (practicing law from the palm of your hand). Most lawyers now have smartphones or devices with us every day. But, with great power comes great responsibility. While these tools are helpful, they can also increase the sense that we should always be working on something. The irony is that the same device is also used to unwind by checking social media, watching videos or playing games. The line between work and rest is often blurred.
One of the biggest problems is the interruption cost of these tools. How many times have you been working on something when you hear an email come in on your office computer, followed quickly by a text message notification on your phone, while the office phone is ringing and someone is standing at your office door needing something? This article offers ideas on how to increase your focused use of these devices to be more effective as a lawyer, and more importantly, as a person.
1. Clear your home screen by offloading unused apps
If you have an iPhone with the latest iOS installed, you can remove apps from your main screen and have less clutter. If you long press (press and hold for a few seconds) on an app, you will see several options. One is Remove App. This is a bit scary because you might need that app, right? Thankfully, there are more options available after you tap Remove App. Once tapped, you will have the option to remove the app from the home screen. The app goes into the App Library, accessed by swiping left across the screen at the end of your home screen list(s). You can always search for it (swipe down on any home screen or from the App Library) to open it or swipe over and tap it when needed.
While you are going through this exercise, remove apps that you may have had in the past but are now built into the iPhone. The flashlight is a good example. Apple built the flashlight app into the phone now and there is probably no need for a separate third-party app.
2. Do Not Disturb
Sometimes you need a break. You could just turn the device off, and that's probably the best solution. However, for those moments where you have a limited time that you need to silence the interruptions, you can use a feature called Do Not Disturb. This works on iPhone and iPad as well as on a Mac. Go to Settings and scroll to Do Not Disturb. Review the settings available to help you manage the device. There is a Do Not Disturb switch that "silences calls and notifications." Do Not Disturb becomes active when you lock your device. You will get a notification on the lock screen that says you are in Do Not Disturb mode.
Try using Do Not Disturb in Scheduled mode. This allows you to pre-set the times you don't want your phone to ping you with some new thing. Set the "from" and "to" time periods and your phone will hide all notifications during that time. The notifications will appear in your Notification Center for later review. Note that you can allow certain calls to come through, even when in Do Not Disturb. Calls repeated to the phone can be allowed. So, if you are trying to reach someone and they don't answer (and it's a real emergency), try calling repeatedly.
Finally, check out Do Not Disturb while driving.
3. Find out how you use the device
It's a little scary how much our devices know about us and our habits. Using machine learning through Siri, your phone can offer suggestions to you based on how you use your phone every day. On your home screen, long press until you see the apps start to "wiggle." In the upper left corner you will see a + sign. Tap that plus sign. This opens the Widgets screen. You will be presented with a list of apps that have a Widget available. Find Siri Suggestions. Tap on Siri Suggestions, swipe to select your preferred size for the widget and tap to select. This will give you a widget on your screen with app launch suggestions based on how you typically use your iPhone.
As you use your device, this widget can be revealing (e.g., I didn't realize I was checking Instagram that much) or helpful (e.g., send a message to your friend). The suggestions you get differ based on the size of the widget. The smaller widget will suggest apps you typically open where the larger widget will give more specific suggestions. If you are really adventurous, try stacking them to compare how they work and see what works for you. Make adjustments accordingly.•
• Seth R. Wilson is an attorney with Adler Attorneys in Noblesville. In addition to practicing law, he helps manage the day-to-day technology operations of the firm. He writes about legal technology at sethrwilson.com and is a frequent speaker on the subject. Opinions expressed are those of the author.
Please enable JavaScript to view this content.