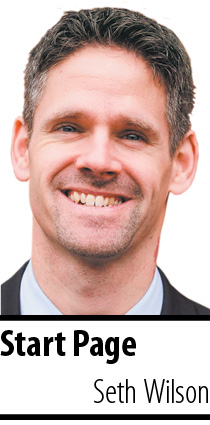 It's become known as the virus. With all of the precautions, shutdowns, quarantines, etc., it would be a wise move to have a contingency plan in place if your work or life becomes affected by the virus. Here are some ideas to consider if you will need to be away from the office for an extended period of time.
1. How will you access your case information?
If you are unable to access the office, would you be able to keep cases moving? Depending on your firm policies, you should spend a few minutes thinking about how you would access the files and materials you may need to work while away from the office.
This is one silver lining to having a cloud-based system. As long as you have a secure internet connection, you should have access to your files. If not, you may be able to access your files through a remote connection into the office. Either way, you want to ensure those connections work properly. Also, ensure you have the proper usernames and passwords to access the remote computers or cloud program.
Test out your connection from the actual device you will use while away from the office. Make note of any issues and get help as necessary to avoid the frustration of trying to get in, only to find that no one is in the office to help you when you need it.
With e-filing, it is easier now to monitor cases while out of the office, but don't forget to think through how you will access your calendar if it's not in electronic form or if your primary calendar is in paper form. If you do not have access to support staff, do you know how to file something electronically?
What about email? Do you want an out of office message or not? Do you have the ability to handle and respond to email effectively when away from your office computer?
2. Do I have a mobile or home office?
Do you have a place in mind where you would work if you are not able to go to the office? Is that space set up and ready to go? If not, block out some time to get that area ready. If you are going to work out of your home, make sure you have a space set up to do so and good internet access. It can be frustrating to try to log in remotely, only to find that the corner of the bedroom where you found some peace and quiet doesn't have a good wireless signal. Again, test it out before it becomes the only option.
Remember that public spaces such as Starbucks or the library might be inaccessible, so plan accordingly.
Think through how you will bill your time. Can you do so remotely? Do you have a backup plan to capture time if not?
What about voice dictation? Can you get dictation files to someone for transcription if they or you are not in the office? Can you get by with voice dictation on your device? Does voice dictation (e.g., Dragon NaturallySpeaking) work on your non-office computer? Do you need to take your mic/headset with you?
Keep in mind that the more you move equipment and files around, the less secure they can be. It might seem simple to put everything on a portable hard drive, but make sure you think through the data security ramifications. Also, when you copy files from one folder to the other, you could create multiple copies/versions of the same file, creating an unpleasant project when you return to the office.
3. When was the last time you updated your devices?
If you are going to be using a computer at home that you have not used in a while, turn it on and let it update. Devices that are not used tend to accumulate a backlog of updates, which can be an unnecessary distraction.
4. What about supplies?
Check your printer, if you'll use one, and make sure you have enough ink/toner.
What about a scanner? Can you make do with your phone's camera or will you need a full scanner?
What about office supplies? Think about the things you generally take for granted as being available at the office. Do you have what you need at home?
What about the mail? You will still need a way to check and send the physical mail.
5. Am I covered for this?
These types of situations are a good time to review your office policies and procedures and insurance policies. Make sure you communicate and provide clear expectations to your team and do your best to be prepared.•
• Seth R. Wilson is an attorney with Adler Attorneys in Noblesville. In addition to practicing law, he helps manage the day-to-day technology operations of the firm. He writes about legal technology at sethrwilson.com and is a frequent speaker on the subject. Opinions expressed are those of the author.
Please enable JavaScript to view this content.