Marion County-specific legislation restricting the use of certain sheriff's office funds will make its way to the full Indiana Senate after passing out of committee Thursday along partisan lines.
Senate Bill 307 would prevent the Marion County Sheriff's Office from spending commissary fund money unless it is appropriated by the Indianapolis City-County Council. The measure sparked opposition from Democrat Sheriff Kerry Forestal and others, while the bill's Republican authors defended it as a transparency measure.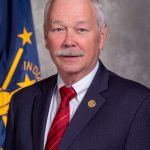 "This is designed to bring sunshine to the purchases that are made through the commissary fund," said Sen. Jack E. Sandlin, lead author. "… It doesn't eliminate or reduce any of the responsibilities of the Marion County sheriff. It simply adds a procedure where this has to be discussed publicly, before an expenditure."
Forestal said his office provides a report on the commissary fund to the City-County Council every six months. He argued that requiring local approval — the City-County Council meets just once a month — would delay necessary purchases.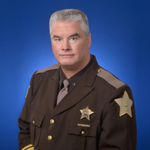 Early in the pandemic, Forestal said, "We needed decisions right away. We couldn't wait for the council. … We needed to immediately purchase things like masks, hand cleansers. We bought a device to clean the cells."
Jails and prisons build up commissary funds by selling food and supplies to inmates, and under Indiana law, the proceeds are held separate from the general fund. State code allows the funds to be used for eight purposes, including commissary operating expenses, jail equipment and anti-crime programming, plus "any other purpose" that the sheriff and county fiscal body agree on.
SB 307 targets the Marion County Sheriff's Office by linking itself to the law that enabled city-county government to consolidate its sheriff's office and police department, which had previously duplicated some operations.
Sandlin said the legislation came out of discussions with police departments in the independent Marion County communities of Beech Grove, Lawrence, Southport and Speedway, held after Forestal's office stopped transporting arrestees for them.
"All of the sudden, we've got agencies in Marion County that are faced with an expense that they had no idea was coming," he said.
Forestal suggested Sandlin was using the legislation to punish his office for the decision, which he said was recommended by Controller Ken Clark and was communicated in advance to the affected communities.
"Now at least I know what this really goes back to," Forestal said. His office, which was roundly criticized for the decision, has defended it as a necessary cost- and responsibility-cut.
"By taking away the commissary fund, the unknown new number of inmates we may be dealing with, we are being defunded to do the job that we need to do as a law enforcement agency," said Scott Carr of Catalyst Public Affairs Group, representing Forestal's office. Carr referenced a 2018 KPMG report that concluded the office's budget wasn't enough to fulfill all its responsibilities, and primarily recommended dropping transfers from excluded cities and towns.
The bill's other author, Republican Sen. Michael Young, said that it was "not about any of that stuff."
It was unclear how restrictive the measure would be. Young argued Forestal's office would simply submit a budget with line items for the commissary fund to the council for approval, while Democrats asked if the office would need to wait for permission on every purchase.
In its current form, the bill says, "A disbursement from the fund by the sheriff, or the sheriff's designee, may be made only upon an appropriation by the county fiscal body."
The bill passed out of the Local Government Committee by a vote of 6-3, along party lines. But three outstate Republicans who voted for the bill — Sen. Jim Tomes of Wadesville, Sen. Kevin Boehnlein of Greenville and Chairman James Buck of Kokomo — acknowledged misgivings with the bill.
"I'm just going to explain my vote. I rarely get feedback from our county sheriff, but I did on this bill," Boehnlein said. "… I have concerns about this. But I want to honor the chairman and the request to keep this moving, so I'm going to vote yes, but I'm going to reserve my right, when it comes to the floor, to change my vote."
In a statement to the Indianapolis Business Journal, the Marion County Sheriff's Office said that it and the Indiana Sheriffs' Association oppose the legislation.
Please enable JavaScript to view this content.