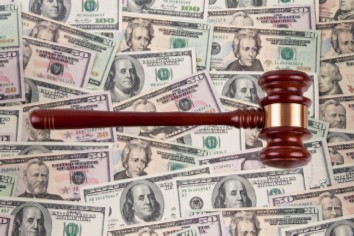 A student loan recipient sued for breach of contract has failed in her efforts to overturn summary judgment for the loan holder at the Court of Appeals of Indiana.
In December 2006, Grace Akinlemibola applied for and received student loan funding from JP Morgan Chase Bank. The loan was later sold and transferred twice, ending up at National Collegiate Student Loan Trust 2007.
Before the instant case began, Akinlemibola filed an action in federal court against American Education Services regarding the loan. The U.S. District Court for the Northern District of Illinois dismissed the complaint for failure to state a claim, and the 7th Circuit Court of Appeals affirmed.
Then in 2020, the trust filed the instant breach of contract action in state court against Akinlemibola for $11,358.01 plus $1,344.13 in interest. She responded with a counterclaim asserting violations of the Fair Debt Collection Practices Act and the Fair Credit Reporting Act, fraudulent misrepresentation and defamation.
NCSLT moved for summary judgment, which the Hendricks Superior Court granted on all of Akinlemibola's counterclaims.
Akinlemibola appealed, arguing clear error. Specifically, she said the trial court abused its discretion in the admission and exclusion of evidence, and erred by entering summary judgment for the trust.
The COA disagreed on both issues.
"… (W)e conclude the trial court properly admitted (Anna) Kimbrough's affidavit and excluded Akinlemibola's untimely submissions," Senior Judge Randall Shepard wrote. "Further, as Akinlemibola failed to establish a genuine issue of material fact regarding NCSLT's ownership of Akinlemibola's educational loan, NCSLT was entitled to summary judgment as a matter of law, and the trial court properly entered judgment in its favor."
The case is Grace O. Akinlemibola v. National Collegiate Student Loan Trust 2007-1, 21A-CC-2928.
Please enable JavaScript to view this content.