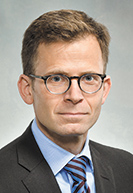 By Brad Sugarman and Seth Thomas
On April 20, 2020, the U.S. Supreme Court issued its decision in Atlantic Richfield Co. v. Christian, No. 17-1498, 140 S.Ct. 1335. The Court's holding was relatively simple: plaintiffs (Montana landowners) could bring state court claims pursuing cleanup of additional contamination from the "Anaconda Smelter," but they were first required under the Comprehensive Environmental Response, Compensation, and Liability Act (CERCLA) to seek the U.S. Environmental Protection Agency's (EPA) approval for additional cleanup. While on its face this decision addresses the interplay between CERCLA and Montana state law claims, the ramifications of Atlantic Richfield may be felt in Indiana. The court's rationale raises interesting questions: (1) does Indiana recognize restoration damages; (2) would Indiana plaintiffs be required to seek approval from IDEM to pursue such damages under Indiana law; and (3) if restoration damages are recoverable in Indiana, are they limited by Indiana's Environmental Legal Action statute, Ind. Code 13-30-9 et seq. (the "ELA")?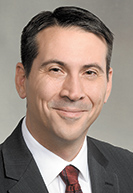 First, some background. The Anaconda Smelter is one of the nation's first Superfund sites. Sitting in southwest Montana, the Anaconda Smelter was the hub of copper smelting for the country and its facility supplied millions of pounds of copper for telephone and power lines for almost 100 years. As part of the smelting process, the Anaconda Smelter's smokestacks emitted arsenic and lead on neighboring properties. The contamination from these operations was the subject of many lawsuits, including a 1905 state lawsuit brought by neighboring farmers and a 1913 federal lawsuit. Curiously, the federal lawsuit was resolved by the formation of a three-member "Smoke Commission" to study the existing stack and make recommendations for remedial actions. The commission's conclusion: build an even taller (585-foot) stack to propel emission higher into the atmosphere. Around the same time, the Anaconda Company also purchases "smoke and tailings easements" from neighboring property owners —literally the contractual right to deposit smelter waste on their properties. As the operations continued to grow, Anaconda bought land around the smelter to create a "rural housing community" for its workers called "Opportunity." Included with the property as an employee: an easement allowing Anaconda to deposit smelter waste on their property. From 1913-1973, Anaconda paid $2.5 billion in payroll and at one time was the fourth largest company in the United States.
In the 1970s and 80s, the smelter faced a dramatic downturn in fortune. Copper prices began to fall, Anaconda's mines in Chile and Mexico were nationalized, and the once all-powerful Anaconda began to hemorrhage cash. Enter Atlantic Richfield (ARCO). Sensing an opportunity (in Opportunity), ARCO purchased the company for $700 million in 1977. ARCO could not turn it around and ended up shuttering the operations in 1980 — the same year that Congress enacted CERCLA. By 1983, EPA established the Anaconda Smelter Superfund Site, an area that covers more than 300 square miles. The site was slithering toward closure under EPA's supervision for more than 35 years. As of 2019, ARCO had spent more than $450 million implementing EPA's orders at the site, remediating hundreds of residential yards and thousands of acres of land.
But in 2008, several landowners within the Superfund site sued Atlantic Richfield in Montana state court, asserting claims of trespass, nuisance, and strict liability and seeking so-called "restoration" damages under state law. Under Montana law, to seek restoration damages, plaintiffs must prove they have "reasons personal" for restoring the property and that their injury is "temporary" and "abatable." If awarded, damages are paid into a trust that is administered to pay costs of the restoration as they are incurred. But Atlantic Richfield argued that this "extra" cleanup would conflict with the EPA's CERCLA cleanup. The Supreme Court held that in order to seek restoration damages on a Superfund Site, plaintiffs must seek EPA's approval prior to performing the restoration work.
While Atlantic Richfield discussed restoration damages under Montana law, Indiana practitioners may wonder how Indiana state law might interact with similar claims. In Terra-Prod., Inc. v. Kraft Gen. Foods, Inc., 653 N.E.2d 89, 91-92 (Ind. Ct. App. 1995), the Court of Appeals affirmed that "the traditional common law economic waste analysis is inadequate when measuring damages to land from environmental contamination." Rather than be limited, environmental cleanups are "required to be remediated virtually without regard to cost." Id. (citing State of Ohio v. U.S. Dept. of Interior (D.C. Cir.1989), 880 F.2d 432, 446). Our Court of Appeals further announced that an environmental plaintiff is entitled to recover as damages "any proven reduction in the fair market value of real property remaining after remediation, i.e., the remaining loss damages." Id. Notably, Terra-Prod., Inc. expressly noted that CERCLA "is not intended to exclude other remedies available to an injured landowner" and CERCLA explicitly preserves obligations under state law.
Practitioners reading this article are likely familiar with the Indiana's ELA. Under the ELA, a person may "bring an environmental legal action against a person that caused or contributed to the release to recover reasonable costs of a removal or remedial action involving the hazardous substances or petroleum." The ELA does not define the "reasonable costs of a removal or remedial action," and no reported Indiana case could be located that discussed restoration damages in the context of the ELA. Assuming that restoration damages could be sought as the costs of a removal or remedial action, would an ELA plaintiff need to seek IDEM approval of a plan to "restore" their property? The ELA has no statutory requirement for IDEM approval of a plaintiff's removal and remedial action, instead entrusting trial courts with discretion to determine the allocation of costs based on broad equitable factors. In light of Atlantic Richfield, Indiana courts might be confronted by ELA plaintiffs seeking to squeeze more cleanup dollars for restoration of their property.•
• Brad Sugarman and Seth Thomas are partners in the environmental law group at Bose McKinney & Evans LLP. Opinions expressed are those of the authors.
Please enable JavaScript to view this content.