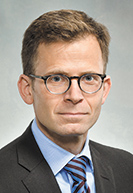 By Bradley Sugarman and Seth Thomas
By now, most of us have heard of PFAS, an acronym that refers to a large family of compounds known as perfluoroalkyl substances. Past industrial uses of PFAS include nonstick coated pans, waterproof fabrics, oil-resistant food packaging, stain-resistant materials and firefighting foam. Each of these products potentially contain fluorinated compounds called perfluorooctanesulfonic acid (PFOS) and perfluorooctanoic acid (PFOA). These unique substances have high solubility and are resistant to thermal and biological breakdown. But while PFAS may help your food slide out of a pan, it may leave your real estate stuck in an evolving regulatory morass.
The United States Environmental Protection Agency ("EPA") has identified PFAS as an "emerging contaminant." The agency has released two peer-reviewed documents addressing health impacts posed by the chemicals. EPA also listed PFOA and PFOS on its Contaminant Candidate List (CCL) — which means they are now subject to regulatory decision making and information collection. While EPA is treating PFAS compounds as "emerging contaminants," they have been released into the environment over the past 60 years. But only recently have these compounds been discovered in our water supply, been studied for their toxicological effects or had agencies establishing regulatory guidelines about them. PFOA and PFOS are persistent chemicals, meaning they are stable in the environment and do not break down readily. Potential toxicological effects of PFAS include liver, immunological, developmental, endocrine and reproductive effects. PFAS is also believed to be carcinogenic. The common PFAS human exposure pathways include occupational exposures, ingestion of PFAS-tainted foods (including fish), drinking water and direct contact with treated fabrics. Additionally, PFAS can bio-accumulate in fish and wildlife.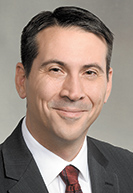 EPA has yet to establish a maximum contaminant level (MCL) (the legal threshold limit on the amount of a substance allowed in public water systems under the Safe Drinking Water Act) for PFOA or PFOS. As of the date of this article, EPA continues to evaluate the need for an MCL for PFOA and PFOS under the agency's regulatory determination process. However, in November 2016, EPA recommended a health advisory level of 70 parts per trillion (ppt) in drinking water. To put this into perspective, the currently established MCL for benzene (a constituent of gasoline and a known human carcinogen) and tetrachloroethylene (a common dry-cleaning solvent and another carcinogen) is 5,000 parts per trillion. On Dec. 19, 2019, EPA issued Interim Recommendations to Address Groundwater Contaminated with [PFAS], which in part directs potentially responsible parties to address PFAS levels above 70 ppt. And, EPA continues to move forward with the regulatory process for proposing to designate PFAS chemicals as hazardous substances under the Comprehensive Environmental Response, Compensation and Liability Act of 1980, as amended ("CERCLA" or Superfund).
Indiana has also not established guidance levels for PFAS. At least 10 other states (California, Connecticut, Maine, Massachusetts, Michigan, New Hampshire, New Jersey, North Carolina, Vermont and West Virginia) have guidance levels established for PFAS. New Jersey used a PFOA water standard of 14 ppt, but other states have adopted the 70 ppt suggested by EPA. Michigan has also enacted a statewide PFAS drinking water sampling program, which includes sampling of all schools on well water and all community water systems. Last year, the Indiana General Assembly considered multiple bills that would have required establishing regulatory levels for PFAS, but those bills did not become law. But the Indiana Legislature passed a law prohibiting the use of PFAS firefighting foam in training unless the facility enacts procedures to prevent the release of such materials into the environment.
Businesses that have purchased, used, stored or disposed of PFAS compounds may be subject to greater scrutiny regarding the investigation for, or the identification of, these contaminants near their properties. Moreover, those who have found themselves entangled in Superfund sites may find that EPA will require evaluation of PFAS compounds before regulatory closure is achieved. Finally, purchasers of property should beware. While some environmental consultants are monitoring these developments, many may not be assessing whether PFAS constitutes a Recognized Environmental Condition (REC) or whether these compounds should be addressed at ongoing cleanup sites. As the regulatory landscape continues to evolve, it will be critical for such businesses to seek counsel on the latest developments in this area.•
• Bradley Sugarman chairs the environmental law group at Bose McKinney & Evans LLP and Seth Thomas is an attorney in the group. Opinions expressed are those of the authors.
Please enable JavaScript to view this content.