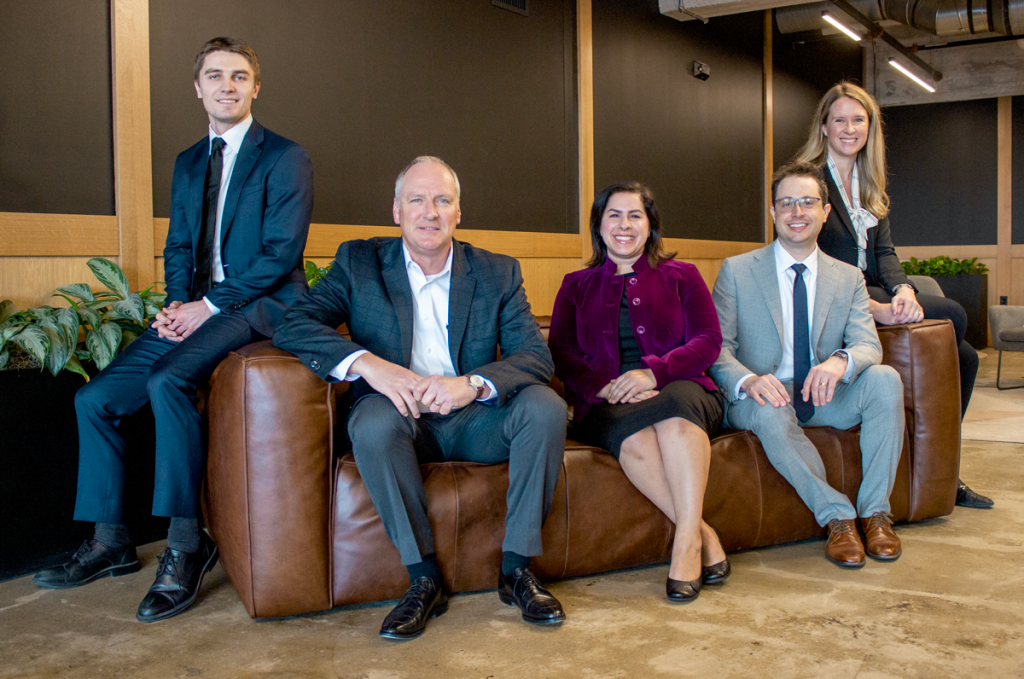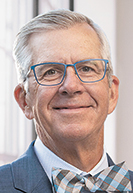 It isn't unusual for Brian Hewitt to phone his longtime friend and colleague Jerry Hammond. The two have known each other since high school and have stayed in touch over the past 40-plus years, working on probate cases both with and against each other and mediating cases for one another.
But on a Sunday afternoon late last year, Hewitt wasn't calling to talk about a case. He needed advice.
"I was trying to figure out how to transition my firm to the next stage," he said.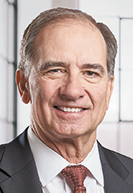 Hammond, who recently withdrew from partnership and is now senior counsel at Lewis Wagner LLP, put Hewitt in touch with the firm's managing partner, Rich Blaiklock. As it turned out, Lewis Wagner was looking to expand at the time, and the fit seemed perfect.
"There were a lot of things that just clicked," said Hammond, who will take on more of a consulting and mentorship role now.
The deal came together in 10 days, Hewitt said. He and his firm's three other attorneys at Hewitt Law & Mediation — Michele Lorbieski, Christopher Mueller and Collin Mockbee — have combined with Lewis Wagner, effective March 1.
"This was probably the fastest negotiation of one firm joining another in the history of the practice of law," Hewitt said with a laugh. "That's how right it was."
Both firms are based in Indianapolis, and they will keep the Lewis Wagner name. Hewitt's staff will join a probate litigation practice group at Lewis Wagner that includes Hammond, Molly Lee and Kevin Alerding, who was already with Lewis Wagner and recently joined the probate group.
Hewitt has settled more than 1,000 estate, trust and guardianship cases, representing financial institutions and other fiduciaries in cases that include the estates of Colts owner Jim Irsay and commercial property mogul Melvin Simon.
Hewitt and his team bring a combined 68 years of experience in estate planning, probate litigation and commercial law to Lewis Wagner, which now has 44 attorneys.
'Natural fit'
Part of the appeal for Hewitt, he said, was the need to make sure his team had a place where they could continue to grow professionally and personally.
"I'm not going anywhere anytime soon professionally — and hopefully not on this earth — but I'm not going to practice law forever," he said. "I wanted to make sure my team already had a place that they were already a part of when that time comes."
And while Hewitt said he has seen the benefits of having a smaller team — specifically flexibility — that also comes with its drawbacks.
"When you have someone that's gone for a week, that's a fourth of your staff," he said.
Lorbieski said she sees it the same way. She'll join Lewis Wagner as a partner.
"We just were at a point where we were so busy that we weren't able to take on as much work as we would like to," she said.
About 70% of the Hewitt team's work has been related to probate. The firm also has a commercial practice, representing about 100 companies.
On the Lewis Wagner side, Blaiklock said the combination made sense because the firm was trying to grow its probate team.
"I think that's going to supercharge that practice group," he said, adding that the new lawyers from Hewitt have one of the best reputations in the state when it comes to probate law.
Also, Blaiklock said Lewis Wagner takes pride in being problem-solving lawyers, and he considers the Hewitt additions to be the same.
Even though he wasn't as familiar with the other attorneys, Blaiklock knew Hewitt. The managing partner said the combination was a "natural fit" for the firm's goals, but a larger, out-of-state merger probably wouldn't have happened.
"You're consolidating two strong practices in a niche area," he said.
Plus, adding four attorneys to the probate group will help lessen the impact of Hammond's transition.
"To have Brian and his group come is huge to be able to not only maintain the practice we have, but to significantly add to it," Hammond said.
'It's surreal to me'
One word that continues to come up when talking about the combination: culture. That's part of what Lorbieski said she is looking forward to as she tries to get excited about being back in the office post-pandemic.
"They enjoy being together and practicing with each other," she said of the Lewis Wagner team. "I think that's really important."
Lewis Wagner's office is part of the North Mass Ave. corridor at 1411 Roosevelt Ave., with spaces on the first and fourth floors of the sleek, refurbished building. Next door is an indoor rock climbing facility that also features a yoga studio, cafe and bar.
"It's not enough to just have talented lawyers," Lorbieski said. "It's also important to have a good culture and a great space that really fosters that culture."
Hewitt has walked the halls at Lewis Wagner for decades as a mediator, which he said has allowed him to get a feel for the firm and its people. He said he had that in mind the afternoon he called Hammond.
"Every firm, I think, tries to create a culture where the people there are not just colleagues," Hewitt said. "They rely on each other. They socialize together. They spend energy on common goals together that go outside the practice of law."
Hewitt said he's especially excited to work with John Trimble, who chairs the firm's mediation practice group and, as far as Hewitt is concerned, should be in the Hall of Fame of mediators.
"Now we're partners," Hewitt said. "I literally just got chills saying those words. It's surreal to me that I have that opportunity."
Even though he isn't a stranger to Lewis Wagner, Hewitt predicted it would still feel much different once he walked through the firm's doors March 1.
"It's kind of like my first day of middle school," he said. "I've left grade school now. I kind of know how to do that. Now I'm going to middle school and I'm excited as heck."•
Please enable JavaScript to view this content.