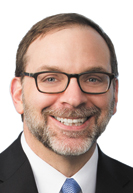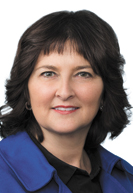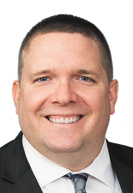 In its recent Rotert v. Stiles opinion, the Indiana Supreme Court honored established principles of statutory interpretation and judicial restraint in deciding that Indiana's trust code does not prohibit restraints on marriage. But Justice Christopher Goff, concurring in result, is concerned that the court's narrow analysis — which suggests that trust provisions that violate public policy are permitted so long as not expressly prohibited by statute — gives the green light to other trust provisions that violate public policy. Given this opinion, the Indiana General Assembly should consider clarifying that trust instruments, or at least certain kinds of terms in them, may be void for public policy.
Background
The case involved a revocable trust that a woman, Marcille, created. Her son Roger was a beneficiary of the trust and her daughter Connie was the trustee. At issue was a provision of the trust that read as follows:
In the event that [Roger] is unmarried at the time of my death, I give, devise and bequeath his share of my estate to him outright and the provisions of this trust shall have no effect. However, in the event that he is married at the time of my death, this trust shall become effective, as set out below.
In other words, if Roger was not married when his mother died, then he was to receive his share of the trust assets outright. But if he was married when Marcille died, then his share was to pour over into a sub-trust for his benefit.
When Marcille executed her trust, Roger was married to his third wife, who had recently filed for divorce from Roger. Roger and his wife later reconciled and were still married when Marcille died. Accordingly, Connie, as trustee and following the trust's terms, refused to distribute Roger's entire share of trust assets to him outright. So Roger sued and argued the trust's terms were an invalid restraint on marriage.
Trial court proceedings
Both Roger and Connie moved for summary judgment. The trial court granted Connie's motion and denied Roger's, finding the trust's terms were not void for public policy. Roger appealed, and the Court of Appeals of Indiana reversed, finding the challenged provision void as a restraint against marriage. Connie sought review by the Indiana Supreme Court, which granted transfer and vacated the Court of Appeals' decision.
Indiana Supreme Court's majority opinion
In a 4-1 decision, the Indiana Supreme Court upheld the challenged provision and ruled in Connie's favor. But before analyzing whether the provision was an improper restraint on marriage, the court addressed some more fundamental questions: Whether a trust provision may be void as an improper restraint on marriage and, more broadly, whether a trust's terms may be void for violating public policy at all. The court said the answer to the first question is no and suggested the answer to the second question also is no.
Rule against restraints on marriage applies only to wills
First, the Indiana Supreme Court looked to Indiana's trust code (Indiana Code Title 30, Article 4) and found that it contains no prohibition on restraints against marriage. The court noted by comparison that Indiana's probate code does prohibit certain bequests that impose a restraint on marriage. In particular, the probate code nullifies any "devise to a spouse with a condition in restraint of marriage … ." Indiana Code § 29-1-6-3. But because Rotert involved a trust (not a will), and a gift to a child (not a spouse), the court said I.C. 29-1-6-3 did not apply. In so doing, the court expressly overruled Estate of Robertson, 859 N.E.2d 772, 776 (Ind. Ct. App. 2007), in which the Indiana Court of Appeals held that "restraints of marriage arising in testamentary trusts are [ ] void as against public policy." And the court explained that if the Indiana General Assembly wanted to prohibit restraints on marriage contained in trust agreements, it easily could do so. But because the General Assembly hasn't, it was not the Indiana Supreme Court's prerogative to do so.
Finding no other basis in the trust code to prohibit restraints on marriage, the court upheld the challenged provision.
Trust code does not prohibit trust terms that violate public policy
The majority opinion further explained (in response to Justice Goff's concurrence) that it was aware of only one provision of the trust code that references public policy: Section 30-4-2-12(a), which says the "terms of the trust may not require the trustee to commit a criminal or tortious act or an act which is contrary to public policy." But the court held that the "natural reading" of this statute is that it applies to the "act" of a trustee that violates public policy, not the "terms" of the trust itself. Accordingly, the court suggested that a trust provision may be enforceable even if it violates public policy, because nothing in the trust code says that it cannot.
Concurring opinion
As mentioned above, Justice Goff wrote a concurring opinion in which he agreed with the majority's outcome — upholding the challenged provision — but on different grounds.
Justice Goff first argued that the trust code prohibits restraints on marriage, even if not expressly. In particular, he noted I.C. 30-4-1-3 governs the "[a]pplication and interpretation of rules of law and terms of trust." Justice Goff further explained that, according to a trust code study commission note, the "rules of law" cited in the statute include public policy. And according to the trust code, Indiana courts may consult the report of the trust code study commission to determine "the reasons, purpose and policies" of the trust code and use it "as a guide" to the trust code's "construction and application." See I.C. 30-4-1-7.
According to Justice Goff, because the trust code prohibits provisions that violate public policy, the question is whether a restraint on marriage violates public policy. Citing the Restatement (Third) of Property (Wills & Don. Trans.) and the Uniform Trust Code, Justice Goff easily concluded restraints on marriage violate public policy.
Determining the trust code prohibits restraints on marriage, Justice Goff then turned to whether Marcille's provision was invalid. His analysis mirrored that used to assess restraints on marriage in wills. In particular, he explained there is an important distinction between "valid limitations" (which simply indicate the length of time a property interest lasts) and "void conditions" (which divest a person's interest in the estate). A condition is only void, he said, if it divests the beneficiary of his interest. Justice Goff then concluded that because Roger did not have a vested interest until his mother died, there was no condition that could have divested his interest. Justice Goff cited a will case, rather than a revocable trust case, for this proposition, but the case law suggests that wills and revocable trusts differ in this regard. See Hinds v. McNair, 413 N.E.2d 586, 599 (Ind. Ct. App. 1980) (holding a beneficiary of a revocable trust has a vested right subject to defeasance).
Going forward
This case serves as a model of judicial restraint and strict adherence to statutory text. But Justice Goff is rightly concerned about the "Pandora's Box of unintended and harmful consequences" that could ensue. After this opinion, Hoosiers are left with the impression that their revocable trust instruments — which are popular will substitutes — may restrict distributions based on any number of improper conditions. Is a trust provision conditioned upon marrying a person of a certain race or religion valid? What about a provision that distributes trust property only if the beneficiary gets a divorce? Or commits murder? Indeed, Indiana's probate code has a slayer statute (Ind. Code § 29-1-2-12.1) while the trust code does not.
Surely, there's a line to be drawn somewhere, but the Indiana Supreme Court left that line drawing exclusively to the Indiana General Assembly. The General Assembly should accept the invitation and clarify that trust provisions may not violate other established public policy. This notion, though seemingly amorphous, is familiar to Hoosier courts. See Straub v. B.M.T. by Todd, 645 N.E.2d 597, 599 (Ind. 1994) ("Where public policy is not explicit, we look to the overall implications of constitutional and statutory enactments, practices of officials and judicial decisions to disclose the public policy of this State." (citation omitted)).•
• Jason Rauch, Kathy Osborn and Daniel Roy are attorneys in Faegre Drinker's business litigation practice in Indianapolis. Opinions expressed are those of the authors.
Please enable JavaScript to view this content.