A former congresswoman and retired federal judge are publicly criticizing Indiana Attorney General Todd Rokita, describing his recent actions as smacking of McCarthyism and calling on law enforcement officials to "reject his example."
Susan Brooks, a Republican who represented Indiana's 5th Congressional District from 2013 to 2021, and John Tinder, who served on the Southern Indiana District Court then the 7th Circuit Court of Appeals, jointly wrote a column, which was published Wednesday in the Wall Street Journal. The pair say they are "deeply concerned" about Rokita's actions toward Dr. Caitlin Bernard, the Indiana physician who performed an abortion on a 10-year-old Ohio girl.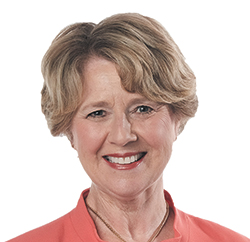 Brooks and Tinder pointed out Rokita admitted he did not examine the evidence before he "rushed precipitously into this fray" and told Fox News he was investigating Bernard. Moreover, they assert the attorney general used "inflammatory rhetoric" in calling Bernard an "abortion activist acting as a doctor."
"We are appalled that, by his own admission, Mr. Rokita announced his investigation before gathering the most basic facts," Brooks and Tinder wrote. "Every attorney, as an officer of the court, has a solemn duty not to make false, misleading or groundless statements of law or fact. Mr. Rokita's position heightens that duty. His client, the state of Indiana, has the power to deprive its residents of liberty and property."
The mention of the state's ability to take away personal freedom invokes Rokita's repeated emphasis on his work in the Attorney General's Office as preserving individual liberty.
The Attorney General's Office did not provide a response by Indiana Lawyer deadline.
Brooks and Tinder are not the only lawyers to criticize Rokita for his handling of the Bernard matter. Lauren Robel, former dean of the Indiana University Maurer School of Law, has publicly called for the Indiana Supreme Court Disciplinary Commission to investigate the attorney general's conduct, and 29 law school professors in Indiana have also condemned him for making "false and misleading" statements.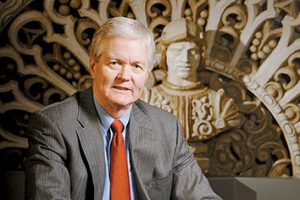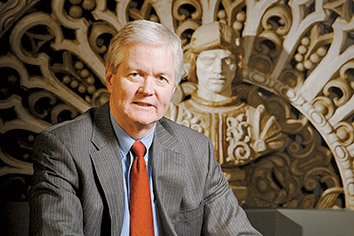 Although the abortion Bernard performed was legal, and she did comply with all of the state's reporting requirement, Rokita has said he is continuing to investigate. Bernard's attorney, Kathleen DeLaney of DeLaney & DeLaney LLC, has served the attorney general with notice that a defamation lawsuit could be filed.
Brooks and Tinder also faulted Rokita for disregarding his obligation as a prosecutor to refrain from making public comments that will likely bring more condemnation to the accused.
"A functioning democracy requires that citizens trust the state to enforce the law fairly," they wrote. "A prosecutor should never wield the government's extraordinary authority for political or ideological aims. That smacks of McCarthyism and is especially pernicious at a sensitive political moment."
Please enable JavaScript to view this content.