Taft Stettinius & Hollister has announced it will be expanding its footprint through a merger with the 135-attorney Minnesota law firm of Briggs and Morgan. Once the combination is completed Jan. 1, Taft will grow to more than 600 lawyers spread across 12 offices located primarily in the Midwest.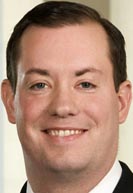 "We are very excited to welcome Briggs to Taft's already broad regional platform," said Brad Schwer, Taft Indianapolis partner-in-charge. "They are exceptional lawyers, and our shared commitment to exceptional client service, community leadership and diversity and inclusion will benefit our clients and attorneys. This expansion provides our clients with another full-service office with great depth added to our already existing practices."
Briggs, based in Minneapolis/St. Paul, will become the largest office after the merger. In addition to marquee clients such as the Minnesota Vikings, Minnesota Twins, Xcel Energy and U.S. Bancorp, Briggs will also bring expanded finance, patent litigation, energy, railroad and securities expertise to Taft.
Minneapolis/St. Paul is the third-largest market in the Midwest, and Briggs and Morgan is the market's fifth-largest law firm. The name after the combination will remain Taft.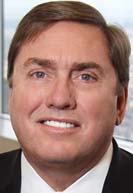 "Briggs is a highly respected firm thanks to its visionary leadership, great attorneys and exceptional staff," said Robert Hicks, Taft's chairman and managing partner, based in Indianapolis. "Taft's strength comes from its people and the Briggs team is second to none in terms of being in touch with client needs and delivering strong legal services."
The merger with Briggs is part of Taft's firmwide expansion strategy that focuses strategic combinations in key markets along with hiring lateral attorneys to meet evolving client needs and organic growth. Since 2018, Taft has increased its number of lawyers firmwide by 10% and nearly 22% in Indianapolis.
The most recent expansion for Taft happened in 2014, when the firm merged with Chicago-based Shefsky & Froelich. Since then, the Chicago office has grown 57% through lateral hires.
Hick indicated Taft is not done expanding.
"With this combination, Minneapolis will be the firm's largest office with more growth on the horizon under Steve Ryan's continued leadership," Hick said of Ryan, president and managing partner of Briggs. "This combination will be transformative for Briggs, Taft and — most importantly — our clients."
Briggs and Taft are known for sophisticated transactional, litigation and regulatory work for upper-middle-market clients. The firms say that the merger will help them be strongly positioned to stay ahead of expanding client needs by providing a deeper scope of legal services in a broad geographic footprint.
"This is an exciting and dynamic strategy, bringing two thriving firms together," Ryan said. "The idea to join forces with Taft was driven by our clients and the desire to not just meet but anticipate their needs. The larger platform gets us where we want to go in the way we want to get there — through a talent-driven strategy, Midwestern footprint and focus on practical, business-minded outcomes."
According to the Indianapolis Business Journal, Taft was the fourth-largest law firm in the Indianapolis market in May, with 131 local attorneys, 80 partners and a total of 207 full-time employees.
Please enable JavaScript to view this content.