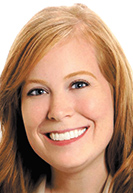 By Katherine E. Tapp and Jordan Slusher
When we all set our new year's resolutions for 2020, none of us likely envisioned trying to achieve those goals in the midst of a pandemic. Phrases like "unprecedented" and "difficult times" are heard every five minutes. Staying at home by yourself and binge-watching Netflix while eating ice cream from the gallon bucket constitutes saving the world. A four-year-old llama named "Winter" might save the world. And phones, soap and toilet paper are all hot commodities.
Then there's the murder hornets.
These are certainly odd and challenging times, but the world has overcome numerous challenges in its history and come out stronger in the end. The most challenging times bring us the most empowering lessons. As young lawyers adapting to new times ourselves, we offer our "five tips to surviving a global pandemic and the invasion of murder hornets as a new attorney."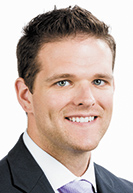 1. Embrace the technology! Despite the mandates of social distancing, there are a number of fantastic tools available to make the most of our time stuck at home. It behooves us to not just familiarize ourselves with these various platforms (e.g., Zoom, Slack, WebEx, Microsoft Teams), but to become experts in their wide-ranging implications. Even if you are not particularly tech-savvy, these programs are intuitive, user-friendly, easy to learn and generally run very smoothly. These remote applications can be used to our advantage for depositions, mediations, court appearances, meetings and even networking and social events.
Don't be surprised if it becomes standard practice for oral arguments and other hearings to be held via WebEx or some other videoconferencing platform. We as new lawyers are in the best position to make the most of this transition. Also, there is no risk of coming into contact with murder hornets if you can do your job from your laptop at home. So embrace the change and let it refine your abilities, not limit them!
2. Use creative ways to market yourself. Just because we are working remotely and social distancing does not mean we can't still effectively market ourselves. Seek out opportunities to offer value. Now more than ever, people and companies are relying on attorneys for advice and guidance. Offer to organize and present a webinar for a client on an issue relevant to their industry. Create videos and articles providing legal updates on areas relevant to your clients' industries. Start a blog and share that blog with your clients and others in their industry. Or consider starting a podcast. Podcasts are very popular right now. And they're good for more than entertaining you during a long drive or a workout — they can be a great way to establish your brand, connect with people in your industry and garner interest from potential clients.
Working remotely certainly presents some challenges to sustaining relationships and connecting with new people. But with a little creativity and effort (and a willingness to think outside of the box), you can build just as strong a network as you could in a more traditional office setting. You can do it (mostly) from the comfort of your own home and yes, on some days, even in your pajamas.
3. Stay focused. Just like anything else, there are tricks you can use to help boost your productivity at home. Here are a few:
• Get dressed in the morning. It doesn't matter so much what you put on as when you do it. Though tempting to forgo the effort of changing out of your favorite chicken-themed pajama bottoms (especially when the only one to judge you is your cat), doing so marks a transition from your waking-up routine to your working routine and helps set the tone for the day.
• Designate a working space. Again, this reinforces that there is a "work time" and a "home time." Even illusory boundaries can help keep you focused and on task, improving your productivity level. Your work space doesn't need to be a whole separate room, just a place you go to when you are doing work. If you never fully disconnect from work, your long-term productivity will suffer and the murder hornets will get you.
• Take care of your mental and physical health. Whether it be daily meditation, a virtual workout or a leisure walk, there are a number of ways for us to keep our minds and bodies healthy and refined during these trying times. It is important that we take the time to focus on our mental and physical well-being. It will sustain your focus and productivity.
4. Don't get overwhelmed. Working from home can be isolating and exhilarating. Some of us have learned to love it. Others, not so much. If you are like us, it just depends on the day. Just remember, this too shall pass, and it will likely open up new opportunities for those blessed to be more efficient at home.
If the stress and anxiety feel like they are starting to wear you down, Indiana has some fantastic resources for new lawyers. JLAP, in particular, is an amazing agency created specifically to help judges and lawyers. Mental health not so great? JLAP. Drinking too much? JLAP. Family problems? JLAP. Unmanageable fear of the murder hornets? JLAP. Conversations are entirely confidential, and they can help connect you with other legal practitioners who can relate to your particular difficulty. Call (317) 833-0370.
5. Calendar deadlines. It can be easy for discovery and court-imposed deadlines to accidentally fall to the wayside. More broadly, working from home presents new ethical issues with regard to the diligent representation of our clients. We must be attentive in monitoring the ever-evolving pandemic/murder hornet situation by keeping apprised of court closings, statute of limitations tolling and potential confidentiality issues. This situation could result in increased litigation expenses, labor and employment issues, client solvency issues and may even jeopardize industries. Prepare yourself to address all these issues and more.
Lastly, remember to exercise ultimate civility when dealing with opposing counsel. Now is not the time to be objecting to continuances and pressuring opposing counsel for discovery. The old maxim "what goes around, comes around" has never been more relevant.
In sum, despite the grim outlook of our new year's resolutions at this dawn of a new decade, we new lawyers are well equipped to ride this wave of change into the future. Embrace the change. Be the change. Watch out for murder hornets.•
• Katherine Tapp and Jordan Slusher are associates at Kightlinger & Gray LLP. Opinions expressed in this article are those of the authors.
Please enable JavaScript to view this content.