The relatively few words tacked onto the end of Indiana Rule of Appellate Procedure 65(D) were the result of nearly a decade's worth of effort by Hoosier lawyers.
While just a couple sentences, the change is significant — one that could alter the way many lawyers approach writing briefs and developing arguments at both the appellate and trial court levels.
On Dec. 19, the Indiana Supreme Court issued an order amending Rule 65(D) to state, "a memorandum decision issued on or after January 1, 2023, may be cited for persuasive value to any court by any litigant. But there is no duty to cite a memorandum decision except to establish res judicata, collateral estoppel, or law of the case."
Previously, memorandum decisions — also known as not-for-publication, or NFP, opinions — could not be cited by attorneys except to establish res judicata, collateral estoppel or the law of the case. While the Court of Appeals of Indiana has continually struck citations to memorandum decisions in briefs, judges still cited the NFPs in their own opinions.
But with the amendment, while there's no duty to cite NFPs, litigants can us memorandum decisions for "persuasive value" — mirroring the procedures used in the federal court system.
According to Court of Appeals of Indiana data, around 80% of the nearly 2,000-plus opinions issued each year are memorandum decisions, meaning only about 20% of opinions hold precedential value over other cases.
While NFPs still aren't precedential, opening the door to their "persuasive" value could open the door to their citations at both the appellate and trial level.
Advocating for change
The Indianapolis Bar Association has been calling for a change to Rule 65(D) for roughly a decade.
In 2013, IndyBar's Appellate Practice Section proposed a nearly identical amendment to the change that was enacted. In that proposal, IndyBar argued modern technology supported the change.
Specifically, since 2006, the COA has posted all its memorandum decision on the Indiana judiciary's website. The NFPs have also been available to lawyers on websites such as Westlaw, LexisNexis and Casemaker for years, but lawyers were unable to cite them under the previous version of Appellate Rule 65(D).
Since IndyBar's proposal in 2013, other states such as Arizona, Michigan and Nevada have removed restrictions on memorandum decision citation for persuasive value.
Ultimately, there was no movement on the 2013 proposal — but the issue still persisted.
In 2019, the appellate section filed a brief in Matter of Civil Commitment of A.M., 116 N.E.3d 496 (Ind. Ct. App. 2018), transfer granted 127 N.E.3d 218 (Ind. 2019), again advocating for a change to Rule 65(D). In that case, the appellee cited memorandum decisions, but the judges struck them.
However, the Court of Appeals then cited those same memorandum decisions in its published opinion.
According to multiple Hoosiers appellate attorneys, the issue has come up more than once over the years.
"If attorneys can't cite memorandum decisions, why should the Court of Appeals be allowed to cite its own? It just seemed to be kind of unfair," Stephen Peters, partner at Kroger Gardis & Regas, said.
So once again, in 2021, IndyBar's appellate section filed another amicus brief, this time in A.C. v. Indiana Department of Child Services, 20A-MI-01975, pointing out the continued issues and supporting transfer to the Indiana Supreme Court to address those issues.
All the tools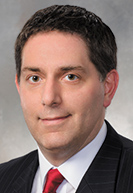 Joel Schumm, a clinical professor at Indiana University Robert H. McKinney School of Law who runs the law school's Appellate Clinic, has long been part of the Rule 65(D) reform efforts.
Schumm said one of the biggest challenges of not having memorandum decisions available to lawyers has been not having all resources available for petitions to transfer.
"When you're trying to make those arguments, when you can't cite 80% of the cases from the Court of Appeals because they're unpublished, it's really difficult to do that to try to convince the Supreme Court why this is an important issue when you can't cite to a lot of the cases that make that point," Schumm said.
Regarding the rule change, Schumm said he and other lawyers he's spoken with are pleased with the language, noting the amendment is almost a carbon copy of the 2013 proposal. He said the amendment strikes a balance between defining published and not-for-publication decisions.
Also, Schumm said lawyers should not lose sight of the fact that the rule applies to trial courts, considering lawyers can now cite memorandum decisions issued on or after Jan. 1, 2023, "to any court."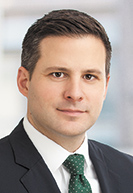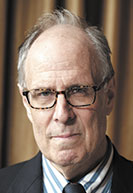 Seth Lahn, senior lecturer in law at the IU Maurer School of Law, said he foresees memorandum decisions making the biggest impact at the trial court level, but the rule change will impact "a narrow band of cases."
Also, Lahn said lawyers need to be careful, because it could be tempting to emphasize multiple persuasive memorandum decisions when a published opinion is needed.
"It's never about how many decisions you can cite," Lahn said. "It's carefully picking the ones that are going to be most persuasive, and I think a lot of judges would tell you … we want people more focused in and to be concise."
IndyBar Appellate Practice Section Chair Chris Bayh, a partner at Barnes & Thornburg, said he believes the biggest impact will be felt by lawyers when writing briefs.
"I think it's going to be probably pretty simple: If there are decisions that are not published that have the exact right sound bite or that have a special set of facts that bear on the case at bar, you're going to see citation to those cases for persuasive authority — which I think is the intent of the rule," Bayh said. "I don't think it's going to change very much though, at least not for a while, because at the outset here there will not be very many of those opinions. After a critical mass of years, there will be a body of work of memorandum opinions to cite to."
'Straightforward' change
Court of Appeals of Indiana Chief Judge Robert Altice said he does not expect the number of memorandum decisions — or the length of the opinions — to change with the new amendment.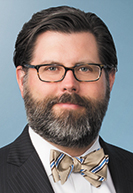 The chief judge added that the COA has conferred on, and prepared for, the rule change and that the judges and their clerks are adjusting accordingly. He said some judges had questions, but "it's not anything that we're kicking and screaming about."
A former trial court judge himself, Altice said he doesn't think the rule change will make a huge difference in most situations at the trial court level, but it will be interesting to see how memorandum decisions are used by attorneys.
Bayh said he's heard concerns from some lawyers that the COA will be slowed down because judges will take more time with opinions. In his personal capacity, Bayh said he thinks the courts will continue to be "one of the most prompt courts in the country."
Faegre Drinker Biddle & Reath partner Brian Paul said the rule change is "straightforward."
"I think it's a fair compromise to allow for the citation of these opinions, but still not consider them binding precedent," Paul said. "That's what 7th Circuit does, and it seems to me that it works."•
Please enable JavaScript to view this content.