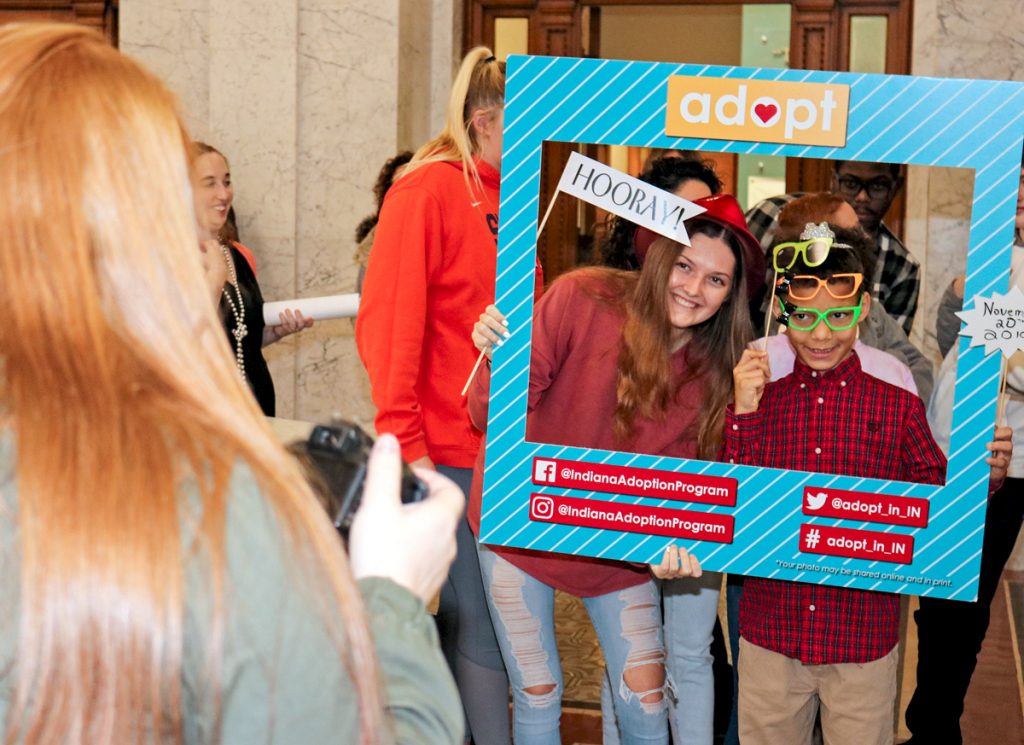 Finalizing an adoption can be a tricky process, especially if the adoptive family and child are based in different countries. On a good day, the process involves paperwork, meetings and a good deal of stress.
In the age of COVID-19, those issues are only amplified. In 2020, adoption lawyers have seen their clients jump through new hoops to connect with the child they're trying to bring home.
International adoptions were already on the decline, lawyers say, and there's concern that COVID could further reduce them. Others, however, say there are ways to unite families even as a pandemic keeps borders closed.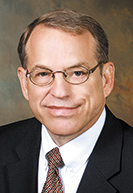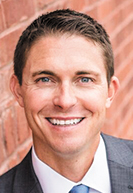 "You don't have any strings that you can pull," Indianapolis adoption lawyer Nate Leach said. "But we can be persistent."
Jumping hurdles
In the early 2000s, 20,000-plus international adoptions were finalized each year, Evansville lawyer Keith Wallace said. Those numbers began to drop with the implementation of The Hague Adoption Convention, which instituted new regulations to allow for adoptions between the United States and other participating countries, he said.
By 2008, when the Hague Convention was implemented in the U.S., the yearly numbers had dropped to around 13,000, Wallace said. At the end of Fiscal Year 2019, there were fewer than 3,000.
Leach, of Herrin & Leach, agrees that the Hague Convention led to a significant decrease in international adoptions. The regulations are well-meaning and are designed to protect against fraud, he said, but they also have become political.
"Even in normal times, it takes a very patient, very determined parent to really stick it out and see it through," Leach said.
Regulations aside, families seeking an out-of-country adoption found numerous new hurdles placed in their paths in 2020, the lawyers said. The COVID-19 pandemic closed borders, and countries such as South Africa and China instituted moratoriums on international adoptions.
What's more, COVID regulations vary by country, making the process even more complicated. Countries such as South Korea, China, Bulgaria, Ukraine and India allow for U.S. adoptions, and adoptive parents must find an agency that understands the rules and regulations of the specific country they're working through.
Further, necessary paperwork might be slowed due to the move to remote work, Wallace said, while Leach noted that immigration proceedings and home studies could be stalled. And even if a family is able to travel to another country, their journey could be delayed by quarantine requirements.
"It can take a year at least to be able to go over and get a child during normal times," Leach said.
Getting creative
The impact of COVID-19 on inter-national adoptions is more than just the delay, practitioners say. Not only do families face added stress, but the children selected for adoption can be put at risk.
Leach, for example, noted that some children selected for adoption have medical issues that cannot be properly treated until they reach the United States. Add an extra 10 months to the process due to COVID, he said, and those children could suffer a lasting impact to their health.
Others who work to facilitate adoptions point to additional child welfare implications.
A July 2020 article in the journal International Social Work warns that "(c)hildren will remain in institutions and other care situations longer than planned." Also, "Processes in place to protect the best interest of children may be compromised … ."
Even extended family members can be affected, Leach said — for example, a grandparent who must care for a child while the parents travel to adopt another child can be placed at greater risk of getting the virus. Sometimes, a child selected for adoption is placed under the temporary guardianship of the adoptive family's extended family until the adoptive family can successfully navigate travel bans and quarantine requirements to reach their child.
Some parents have gotten creative in reaching their adopted children, Leach said. He gave the example of families traveling to third-party countries that don't have travel restrictions in order to unite with their adopted child.
And of course, babies being born aren't cognizant of travel bans, Leach said. In one of his recent cases, a foreign couple traveled to the U.S. with another child and had to quarantine for 14 days and stay in an Airbnb just to reach the expectant mother who lived in Indiana. Luckily, the family reached Indiana before the baby was born.
"It just took so much effort on their part to get here," he said.
Lasting impact
It's too soon to say if COVID will permanently impact the number of international adoptions, the lawyers said. Wallace thinks there's a chance the pandemic could create a permanent dent in the numbers, but to him, the Hague Convention is the primary reason behind the decrease in intercountry adoption proceedings.
"I don't know if I'd attribute it to COVID," he said.
The July article from International Social Work takes a more positive view of the Hague Convention. It urges practitioners to view the pandemic as an opportunity "to review practices and processes in a way that encompasses contemporary knowledge and addresses social injustice and the needs of the vulnerable and disempowered, rather than simply ensuring that pre-existing practices continue as they once were."
For adoption lawyers, the hope is that international adoption proceedings will stabilize for the benefit of children.
"I'm hopeful that (the slowdown) is temporary and that we'll resume back to the prior levels," Leach said. "I think that's probably going to be the case, but we need to be patient."•
Please enable JavaScript to view this content.