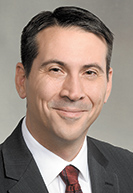 By Seth Thomas and Bradley Sugarman
Environmental tort actions fall under the larger rubric of toxic torts and involve personal injury and property damage claims for releases of environmental contamination. A component of many of these cases are allegations that the defendant — often ongoing or past manufacturers — negligently released hazardous chemicals into the environment, negligently investigated and remediated those releases, and then negligently failed to warn the plaintiff of potentially dire health and property risks. In many cases, the release of contamination is being addressed through a regulatory cleanup program administered by the state environmental agency or the federal Environmental Protection Agency (EPA). Not surprisingly, defendants often raise their participation in a regulatory cleanup program as a defense to negligence and assert that such participation satisfies their legal duty.
But what happens when, as they often do, the regulatory cleanup takes years or even decades? Or when the environmental science guiding the cleanup changes so that concentrations of chemicals left in the environment pursuant to regulatory criteria are no longer deemed protective of human health? Or when new pathways of exposure or entirely new contaminants are discovered? These types of issues permeate environmental litigation, and often plaintiffs request injunctive relief — asking the court to order the defendant to remove all of their contamination from the plaintiff's property or neighborhood — a request that goes well beyond what the state or federal environmental agency would require. Can a plaintiff actually obtain this extraordinary relief? The answer is a resounding "maybe."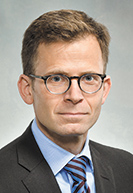 In April 2020, as we were all socially distant, the Supreme Court released its opinions in Atlantic Richfield Co. v. Christian, 590 U.S. ___ (2020), addressing this issue. The case involves the Anaconda Smelter Site near Butte, Montana. The history of the site is fascinating and could go on for pages, but for the limited discussion here suffice it to say that by the time the smelter shuttered its operations in 1980, it had contaminated approximately 300 square miles with heavy metals, primarily arsenic, released from its Washington Monument-sized stacks. The federally directed Superfund cleanup began in 1983 and is not projected to be completed until 2025, at a cost of approximately $450 million. But even at this cost, EPA compromised on the cleanup criteria, allowing Atlantic Richfield (the party performing the remediation) to leave arsenic in residential soil and farm fields at concentrations much higher than otherwise controlling regulatory criteria. Dozens of property owners sued in Montana state court under common law theories and requested a remedy requiring Atlantic Richfield to pay for the costs of investigating and "restoring" their property — costs estimated to be between $50 million and $58 million.
The majority of the court, in an opinion authored by Chief Justice John Roberts, reasoned that because the plaintiffs were owners of contaminated property within the footprint of the site, they were "potentially responsible parties" under the Comprehensive Environmental Response, Compensation, and Liability Act ("CERCLA"), and as such were required to obtain EPA's approval before seeking "restoration damages" focused on expanding the EPA-approved CERCLA remedy. In doing so, the court appears to have been swayed by the petitioners' argument that to do otherwise "would impermissibly usurp EPA's role in making conclusive judgments about how to remediate a site and protect affected communities from residual risks." The dissenters (Justices Clarence Thomas and Neil Gorsuch) claimed the majority's holding stripped away "ancient common law rights from innocent landowners forc(ing) them to suffer toxic waste in their backyards, playgrounds, and farms."
This brings us back to the question raised above in the context of a state-controlled remediation — can plaintiffs seek "restoration" damages to remediate their property above and beyond what the state environmental agency requires? Can a state court order a polluting defendant to implement a remedy above and beyond what the state environmental agency requires? The Supreme Court's recent decision suggests that a state regulatory agency is the master of the remediation domain and plaintiffs must seek its approval before raising claims asking the court to order more remediation. The issue has not been raised in an Indiana state or federal court. Only time will tell.•
• Seth Thomas and Bradley Sugarman are attorneys at Bose McKinney & Evans LLP in Indianapolis. Opinions expressed are those of the authors.
Please enable JavaScript to view this content.