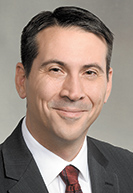 By Seth Thomas
Volkswagen's recent emissions scandal triggered criminal and civil prosecution by the U.S. Environmental Protection Agency (EPA). In 2017, Volkswagen's estimated cost resulting from the scandal was more than $30 billion, and that number is growing. In the wake of this scandal, the EPA has declared "war" on an entire subindustry — aftermarket parts — and anyone who manufactures, sells or installs devices that allow drivers to tamper with their vehicle emissions. The EPA proclaims it will "vigorously pursue and prosecute companies who attempt to circumvent emissions controls … ."
Aftermarket parts are engine parts not made by the original equipment manufacturer. Most aftermarket parts do not violate the Clean Air Act (CAA). However, some parts reduce or eliminate the EPA-required emissions controls on vehicles and engines. These are "defeat devices," and the use of such devices can dramatically increase fuel efficiency or boost engine power. Common users of defeat devices include truck fleet owners and companies that service such vehicles. These devices include "tuners," which are engine control modules that disable emissions control systems using software. Any device that interferes with required emissions controls could become enforcement targets.
On June 7, 2019, the EPA released its National Compliance Initiatives for 2020 through 2023. One new initiative is "Stopping Aftermarket Defeat Devices for Vehicles and Engines." The CAA prohibits "tampering with emissions controls, as well as manufacturing, selling, and installing aftermarket devices intended to defeat those controls." The EPA initiative targets "numerous companies and individuals that have manufactured and sold both hardware and software specifically designed to defeat required emissions controls on vehicles and engines used on public roads as well as on non-road vehicles and engines." The EPA targets manufacturing, sale and installation of defeat devices.
While the EPA historically has pursued CAA claims as civil enforcement, in recent years such actions have included a variety of criminal charges. Under the CAA, it is illegal for any person to "render inoperative or remove any emissions control devices on a motor vehicle prior to or after its sale to the ultimate purchaser." Companies are prohibited from "manufacturing, selling, offering to sell or installing any part or component intended for use on a motor vehicle where the principal effect of the part is to bypass, defeat, or render inoperative any emission controls." The EPA can enforce the CAA provision against anyone who knows or should know a defeat device is sold or installed.
In this war, the EPA has pursued individuals that remove emissions control systems from vehicles. Moreover, even the installation of equipment that causes extra emissions outside of manufacturer certified parameters has drawn EPA scrutiny. The agency takes the position that such actions are tampering. Further, the EPA could pursue enforcement against retailers for the sale of aftermarket defeat devices. Manufacturers who know or should know the devices they make are being used to evade emissions requirements may be targets for enforcement. Even programmers of software that can be utilized to modify vehicle emissions are subject to this enforcement initiative.
In FY 2019, the EPA resolved 17 civil enforcement cases concerning tampering and aftermarket defeat devices, bringing the total cases to 50 since FY 2017. Several cases have played out in the media. Punch It Performance and Tuning paid a civil penalty of $850,000 and agreed to stay out of the business of selling its illegal products, to surrender the computer code used in the products, and to stop providing technical and warranty support for devices already sold. Performance Diesel Inc. agreed to stop the sale of all products the EPA alleges violate the CAA and pay a civil penalty of $1.1 million over two years. Derive Systems agreed to pay a $300,000 civil penalty for products that the EPA alleged were designed, in part, to defeat the emissions control systems of cars and trucks in violation of the CAA.
Companies and individuals in the business of manufacturing, selling or installing aftermarket parts for automobiles should be aware of this EPA initiative. Anyone in the aftermarket industry should consult their legal counsel if their devices interact with vehicle emissions in any way.•
• Seth Thomas is an attorney at Bose McKinney & Evans LLP in Indianapolis. Opinions expressed are those of the author.
Please enable JavaScript to view this content.