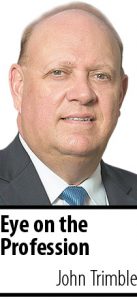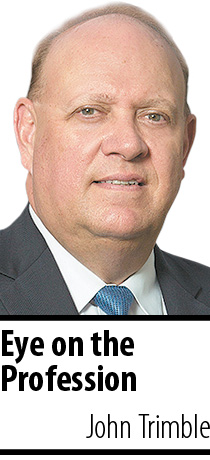 If there is any mystery that often goes unanswered in law school, it is the question of how lawyers obtain clients. Some law graduates are fortunate enough to join a firm that has an organized associate training program, but many enter the profession with no idea how they will develop clients. Assuming they do not hang out their own shingle, new law graduates begin their careers doing the work that is provided by their employer. That works well for them as long as they have someone to supply the work. However, sheer reliance on doing the work supplied by someone else will not move a lawyer along to partner. To become an equity partner, most rising lawyers will have to have clients of their own.
The task of teaching a new lawyer to cultivate clients should not fall solely on the shoulders of the young lawyer. Firms need to provide financial support, mentoring and a strategy for the lawyers they hire. However, it is a two-way street. Young lawyers need to step forward and be strategic themselves. They cannot wait for the firm to come to them or for clients to simply start calling. It usually doesn't work that way.
We have to start this discussion with the understanding that most rainmakers are not naturals. A few are, and they will get business because they simply have social skills and emotional intelligence that will make them a magnet for clients. For the vast majority, becoming a rainmaker requires strategic development of basic social skills and the willingness to build and sustain a network.
Law firm expert John Remsen teaches that, on average, it takes up to 10 "touches" of a prospective client or referral source before a relationship will turn into a client referral. That means an aspiring rainmaker must find multiple ways to "touch" their audience of client prospects.
While we live in an age of growing use of social media, Remsen also argues there is no substitute for "face time." He means lawyers must meet and get in front of clients and give the client (or referral source) the opportunity to know, trust and respect them.
So, here is the "Rainmaking 101" aspect of this article. Anyone — and I mean anyone — can develop business if they are willing to work at it. The tips below may be described by some as "old fashioned," but I prefer to describe them as "ageless." Every good rainmaker does some or all of these things:
• When you meet someone, state your first name and your last name, and state them clearly and loud enough to be heard.
• When name tags are offered at an event, print your first and last name in large, clear print (not cursive) and wear the name tag high and to the right.
• Do some research about the event and the expected attendees before you go so that you can be prepared to recognize names.
• If you know who will be attending, go find their bios and read about them so that you are better equipped to converse with them.
• Be prepared to accurately and succinctly describe who you are, what you do or what you would like to do. (This is known as your "30-second elevator speech.")
• Arm yourself with a series of easy-to-remember questions that you can comfortably ask of anyone there. E.g., "Please tell me what you do?"; "What brings you to this event?"; "Are you involved in the organization?"; "Are you an Indianapolis native?" If not, "Where are you from originally, and what brought you here?"; "How long have you been doing what you do?" (I could go on, but the point is that all of these are questions about the person you are meeting.)
• Be a patient and active listener. Maintain eye contact. Ask follow-up questions. There is nothing easier than getting another person to speak about themselves, and if you do it well, they will reciprocate and ask you similar questions.
• Remember to raise your voice in a loud environment. This particularly true if you are speaking to someone more senior.
• Recognize when a subject of discussion has been exhausted and transition to another topic. That includes knowing how to recognize when the other person is changing the subject or trying to be excused from the conversation.
• Practice ways to politely end a conversation and move on to another person.
• If circumstances allow, have a business card available and offer it. This has to be done cautiously, and it is only appropriate when you and the other person agree to stay in touch or meet again. You do not want to appear to be "selling."
• After the event, consider whether you want to send a LinkedIn invitation to the person you have met. (Also, make sure that your LinkedIn bio is accurate and updated.)
• If you are on Twitter and the persons you have met are too, follow them on Twitter and they may follow you back.
These tips about networking are not exclusive. Furthermore, your personality will dictate how easy this is for you. My pitch to mentors and managers is to take your new young lawyers to events and let them shadow you as you demonstrate how this is done. For young lawyers who don't have someone to show you the way, my pitch to you is to get out of your comfort zone. Try this. Then try it again. Don't be dismayed if every encounter doesn't go perfectly. But have the courage to walk into a room and greet a stranger. It may be easier to hang with your friends and co-workers, but that will not sharpen your skills. Networking and "friend making" take a long time. Be patient and persistent.
Take my word for it — this is easier than it may sound. Try it, and good luck! #WillYouBeThere?•
__________
• John Trimble (@indytrims) is a senior partner at the Indianapolis firm of Lewis Wagner LLP. He is a self-described bar association "junkie" who admits that he spends an inordinate amount of time on law practice management, judicial independence and legal profession issues. Opinions expressed are those of the author.
Please enable JavaScript to view this content.