As workers faced furloughs and layoffs during COVID-19 pandemic, many relied on unemployment checks for their needed source of income. But some also face a dilemma – choosing between returning to work in potentially unsafe conditions posed by the coronavirus or risk losing their job and going without pay.
Biden proposal
President Joe Biden in a Jan. 22 executive order requested a solution to that quandary, asking the U.S. Department of Labor to consider clarifying that workers who refuse unsafe working conditions can still receive unemployment insurance.
That would make it easier for people to still qualify for jobless benefits if they quit or refuse a position that puts them at undue risk of infection, ensuring that unemployed Americans no longer have to choose between paying their bills and keeping themselves and their families safe from COVID-19, according a White House fact sheet for the order.
Andy Stettner, a senior fellow with The Century Foundation who has worked with unemployment insurance matters for more than 20 years, said the president's request of the DOL is a step in the right direction.
"This area has really been left largely to the states with very little federal guidance and has been very confusing for people," Stettner said. "It was really unclear in what situations could people decide not to work and still be able to get unemployment benefits."
Most states do not give clear guidance on the issue, addressing circumstances on a case-by-case basis that leaves people in bad situations that put them in harm's way, he said.
Defining suitable work
Unemployment insurance laws currently on the books do not allow claimants to collect their benefits if they refuse offers of suitable employment without good cause, do not fulfill work search requirements and are not able and available to work.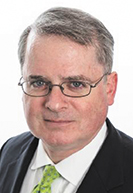 "The idea is that if you are collecting unemployment, you are not supposed to keep doing so forever, and if you get a job offer that is appropriate you are supposed to take it," said Glenn Spencer, senior vice president of employment policy with the U.S. Chamber of Commerce.
If someone has a job offer that is roughly comparable to their previous work, then there is no reason for the person not to take the job, Spencer explained. If they refuse, they would lose access to unemployment insurance.
Disqualifying claimants from receiving unemployment insurance benefits when they refuse suitable work is a complex issue among states and the DOL, with states being left to define suitable work.
In Indiana, a suitable job offer is a job under substantially the same terms and conditions as a worker's previous job, according to the Indiana Department of Workforce Development. Other factors that determine if a job offer is suitable include the risk involved to health, safety, and morals; physical fitness and prior training and experience; how long the worker has been unemployed and how likely they are to receive a better job offer; and whether the work is more than 30 miles from the worker's home or most recent worksite.
Hoosiers are also eligible for regular unemployment insurance if their employer temporarily shuts down or lays off an employee because of COVID-19 and/or the employee is in quarantine based on a directive from medical professionals or their employer.
However, Hoosiers who cannot continue to work because they are caring for their children while schools or daycares are closed due to COVID-19 are not eligible but may apply for Pandemic Unemployment Assistance.
"Under the (PUA) program that the federal government created, there is a whole list of reasons that would make you eligible for an exemption from suitable work requirements," Spencer said. "One of those is not a general fear of getting sick or you just think your workplace isn't safe."
As such, he says the Employment & Training Administration and the DOL will have to determine what kind of flexibility they can grant to allow states to stretch their definition of suitable work.
Combatting confusion
Indianapolis solo practitioner Chris Wolcott said that if Biden's executive order request only impacts entitlement to federal benefits, there could be problems.
"That's the choice being offered — if you don't feel safe going back, you are still are still going to be entitled to unemployment benefits. If an employee says, 'I won't go back,' they'll get the benefits, just federal not state. That's issue one; there will be confusion about that," Wolcott said.
A second issue could be that, unless an antiretaliation provision is included if an employee makes that choice, Wolcott predicts people will be looking for another job. Spencer says the guidance would apply federally and will be written by the DOL. However, he noted that states don't have to follow it.
"But it will grant flexibility to the states to do so if they choose," he said.
Finalizing the guidance
The U.S. Chamber of Commerce's hope is that the new guidance will be narrowly tailored for the unique circumstances where workers have an employer that refuses to adopt best practices from the Centers for Disease Control and Prevention.
"We hope that is where they go with this rather than putting in something much more vague that would lead employees to think that if they independently leave on their own and say, 'I don't like the way this workplace is being operated,' that that's not a legitimate excuse to accept suitable work," Spencer said.
As for the president's request, Spencer said, "How it is worded will matter a lot … whether it provides essentially a loophole from federal and state requirements to accept suitable work, or whether it is narrowly tailored to provide an ability for employees whose workplaces are actually problematic to avoid having to take a job there. So the details of this are going to be really important."•
Please enable JavaScript to view this content.