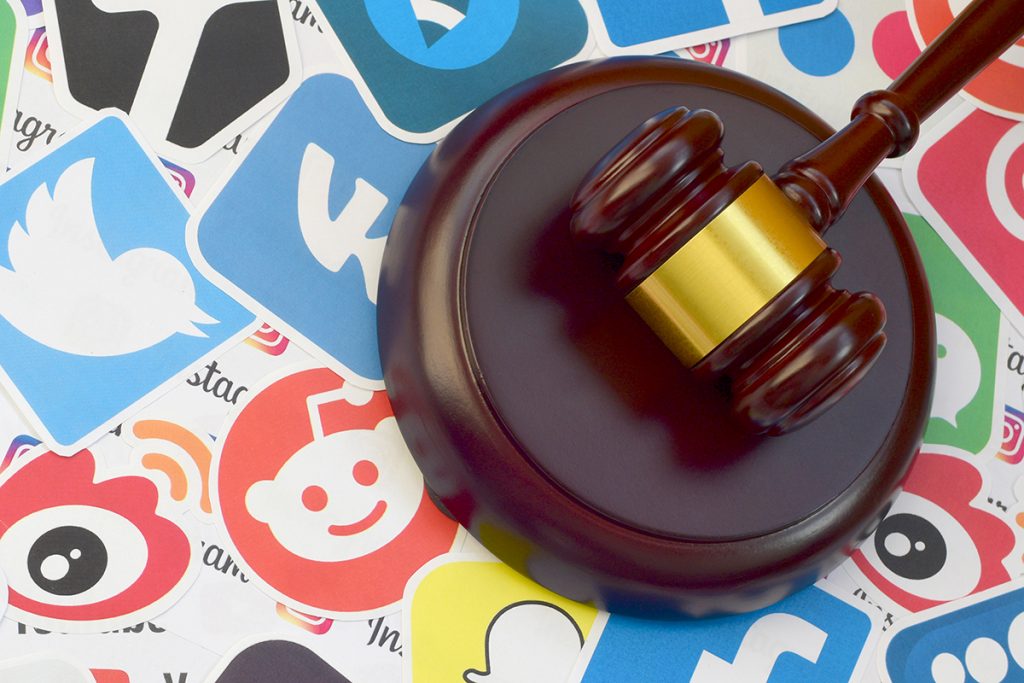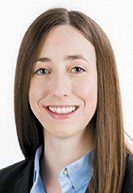 By Jennifer M. Van Dame and Colleen M. Johnson
As social media platforms continue to proliferate, the line between a person's presence in the physical world and virtual world has become … virtually nonexistent. In 2019, 79% of Americans used some form of social media. From TikTok to good old-fashioned Facebook, the information stored on social media — often hiding in plain sight — can provide valuable insight into a person's physical capabilities and mental state in the context of personal injury litigation. To a savvy litigator armed with best practices to avoid ethical violations and ensure admissibility, social media can be utilized as an effective tool to gather information throughout litigation, including trial.
Ethical considerations
Importantly, obtaining social media evidence is not without ethical expectations and limitations. Use of social media as an investigatory tool implicates various rules governing an attorney's professional conduct. As the Indiana Disciplinary Commission recently noted in an advisory opinion regarding lawyers' own social media pages (Opinion #1-20, July 2020), "An excellent rule of thumb for social media is if the attorney cannot do it in person, he/she cannot do it online."
First, it is generally accepted that lawyers may view publicly available information on social media, so long as they avoid communicating with a represented party, which is prohibited by Ind. Prof. Cond. R. 4.2. While sending a represented party messages or comments on social media would obviously contravene this rule, "friending" or "following" a represented party to obtain access to information that is not publicly available would likely also be considered a "communication."
Deceitful actions, such as using a false name or another person's profile to gain information, may also violate Ind. Prof. Cond. R. 4.1 (Truthfulness in Statements to Others). Use of a paralegal, legal assistant, investigator or other agent to obtain information through deceit (or otherwise) is similarly prohibited. Under Ind. Prof. Cond. R. 8.4(a), it is misconduct for a lawyer to violate the rules through the acts of another. Ind. Prof. Cond. R. 5.3 further provides that a lawyer is responsible for the conduct of other persons if (1) the lawyer orders or knowingly ratifies the conduct, or (2) the lawyer knows of the conduct, and is a partner in the law firm in which the person is employed or directly supervises the person, but fails to take reasonable remedial action.
Use of platforms that notify the profile owner when others view their account (such as LinkedIn and Instagram in certain circumstances) could also result in "communications" under the rules. According to ABA Formal Opinion 466, in the context of jurors, passively viewing social media profiles in this manner does not constitute a "communication," but jurisdictions may vary on this issue. The New York State Bar Association's Formal Opinion 2012-2 concluded that such notifications would arguably be "communications."
On the flip side, initial case review should include examination of a client's social media activity for relevant evidence that must be preserved to avoid spoliation. See Gribben v. Wal-Mart Stores, Inc., 824 N.E.2d 349 (Ind. 2005) (listing rules under which an attorney may be disciplined for destruction or concealment of evidence). Relevant social media data in a party's "possession, custody, or control" triggers a duty to preserve. Additionally, Ind. Prof. Cond. R. 3.4 prohibits an attorney from unlawfully obstructing another party's access to evidence or unlawfully altering, destroying or concealing a document or other material having potential evidentiary value.
To illustrate, in Lester v. Allied Concrete Co., 83 Va. Cir. 308 (2011), the plaintiff deleted photographs on his Facebook page and deactivated his profile after a paralegal instructed him to "clean up" his profile, which led to false responses to discovery requests regarding his Facebook profile. Ultimately, counsel's instruction, by way of his paralegal, for Lester to "clean up" his profile resulted in significant sanctions for spoliation, including the Court's imposition of a fine against the attorney for half a million dollars. And while the decision came from Virginia, Indiana courts may view the issue similarly. Rather than instructing a client to "clean up" (i.e. delete) anything, recommending that a client set their profiles to private and/or cease any social media activity during litigation would seem to strike the appropriate balance.
Finally, Ind. Prof. Cond. R. 1.1 obligates lawyers to "keep abreast of changes in the law and its practice, including the benefits and risks associated with the technology relevant to the lawyer's practice." Although lawyers must certainly avoid the ethical pitfalls or "risks" outlined above in utilizing social media tools, arguably, lawyers must also become informed of the benefits of such technology to avoid missing publicly available, highly probative evidence.
Sleuthing tips
• On Facebook, you can filter a person's "timeline" by date and keyword search. Consider an example likely to arise in personal injury cases: You are defending a slip-and-fall that occurred on July 19, 2018. You realize the plaintiff has a public Facebook profile, but they tend to post multiple times throughout the day, every day. You are most interested in the plaintiff's posts around the time of the accident, but the task of endlessly scrolling through the plaintiff's "timeline" is daunting. Instead, simply go to the top right-hand corner of the "timeline" and click the magnifying glass icon. From there, you can narrow by keyword search, date, and other parameters.
• Review a person's "albums" on Facebook. Often, there are "albums" for significant life events, including accidents, progress in recovery, or other occasions that showcase a person's behaviors and physical capabilities at a particular time. A plaintiff's "Spring Break 2019" album may show that despite her claims of ongoing excruciating pain, she was able to Jet Ski and perform keg stands during her trip to Florida. Another plaintiff's "Work" album may show he is continuing to work roofing jobs "under the table" despite claiming he is no longer able to work. Reviewing "albums" in which photos and videos have been organized in this fashion may be more efficient than reviewing every post on someone's "timeline" for relevant information.
• On Instagram, posts can be searched by location. If you need to determine how a particular location looked at certain time, you can review public Instagram posts that were tagged at that location. This tip may not work for private spaces, but for public spaces, particularly areas where people socialize such as bars and restaurants, high resolution Instagram photos may be better than surveillance video.
• Don't assume a person has only one account or is using their real name. On Instagram, there is a growing trend of "finstas" — i.e. "fake" Instagram accounts — which are used to post photos that may not be suitable for public profiles attached to a person's real name. To locate hidden accounts, work backward from information you do know such as names of family and friends and try searching unique contact information such as phone numbers. If you know what the person looks like, review profile photos of friends and followers of known associates. If you locate one profile you believe to be the correct person, review that profile's friends and followers to potentially identify other accounts the person uses.
• Be mindful of view notifications. As noted above, certain social media platforms will automatically notify a user when someone else views their profile. Unless privacy settings are adjusted, this can occur on LinkedIn. On Instagram, this will always occur when you view another user's "stories," which differ from traditional posts because they generally disappear after 24 hours. On Facebook, a user can view the number of times his or her video has been viewed but cannot see who viewed the video. The video app TikTok does not generate view notifications or even require you to create a user name.
• Start sleuthing before requesting any social media posts, usernames or passwords in formal discovery. To avoid tipping off the other side and prompting a person to "clean up" her profile, review and preserve social media posts as part of your initial investigation. Even if a person is not asked to "clean up" her profile, she may decide this would be a good idea on her own and may not disclose her actions to counsel.
• Avoid compromising your firm's security and confidential information. Beware that certain law firms have banned use of TikTok on attorneys' cell phones because the app reportedly snoops on clipboard data, which could include sensitive client information.
Targeted discovery of private social media
To access private social media content, counsel may proceed through the traditional method of obtaining information from an opposing party: discovery. While privacy considerations may be pertinent to ordinary objections to discovery requests, such as whether a request is burdensome, oppressive, or premised on an improper purpose, a user's expectation that certain communications will remain private does not automatically protect such communications from discovery in the civil context.
In EEOC v. Simply Storage Management, LLC, 270 F.R.D. 430 (S.D. Ind. 2010), requests for production sought the claimants' private Facebook and Myspace profiles in their entirety, as well as all photographs and videos posted on the profiles. The EEOC argued that production should be limited to content directly relevant to the claims alleged in the complaint. Simply Storage, on the other hand, argued the claimants' allegations of injuries sustained to their mental health necessitated production of their entire social media profiles. In ruling on the issue, the court noted that discovery of social media "requires the application of basic discovery profiles in a novel context," and the "substance" of social media communications "determines relevance." For that reason, the court rejected both sides' arguments and ordered production of communications related to any emotion, feeling, or mental state, or expected to produce a significant emotion, feeling, or mental state.
Thus, privacy on social media is not necessarily synonymous with privacy in a legal context, but the usual limits of relevancy do apply. Courts may be reluctant to allow access to entire profiles if such broad access would amount to a "fishing expedition."
You found the "smoking gun"; now what?
Like any form of evidence, social media must be authenticated and admitted according to the Rules of Evidence. In Wilson v. State, 30 N.E.3d 1264 (Ind. Ct. App. 2015), the Indiana Court of Appeals held that to authenticate social media as evidence, the proponent must simply produce evidence sufficient to support a finding that the item is what the proponent claims it to be. Direct evidence connecting an individual to a piece of a social media is not required. As the court explained, "Once this reasonable probability is shown, any inconclusiveness regarding the exhibit's connection with the events at issue goes to the exhibit's weight, not its admissibility."
Under the Wilson standard, authentication may be achieved in a number of ways, including obtaining testimony from a witness with knowledge of the social media post, identifying distinctive characteristics of the post to link it to its owner, or providing information from the social media platform itself verifying the date and author of the post. Vendors can assist with preservation of posts, including capture of significant timestamps and playable video, and if a profile uses a person's real name and profile photo, an affidavit from the vendor would probably suffice to authenticate the posts. However, if it is less clear who owns the profile without additional context, further testimony may be required. For instance, if a profile uses a nickname or has a very common name, and there is no clear photo of the profile owner, you may need additional testimony from someone with personal knowledge of who owns the profile. If the profile owner produced his posts in response to formal discovery requests, no testimony should be required. Assuming the profile owner is a party, any statements he or she made on social media would be admissions of an opposing party under Ind. Evid. R. 801(D)(2).•
• Jennifer Van Dame is an attorney and Colleen M. Johnson is a law clerk at Kightlinger & Gray. Opinions expressed are those of the authors.
Please enable JavaScript to view this content.