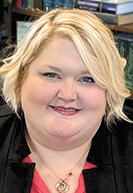 By Rachel Van Tyle
Former Vice President Joe Biden has declared victory in the 2020 election. Both President Donald Trump and Biden have plans for immigration in this country, though their plans vary widely. I've chosen a few hot topic issues on which to compare the candidates, but it in no way represents the comprehensive platforms of either candidate. For further reading you can go to joebiden.com/immigration/ for Biden's platform or https://www.promiseskept.com/achievement/overview/immigration/# for President Trump's platform. Hopefully, this article will guide both immigration and nonimmigration practitioners alike in what the future of immigration looks like, and where the candidates stood on key immigration issues.
Border wall construction
Vice President Biden plans to end the construction of the border wall. According to his website, Biden plans to end the national emergency declaration that has allowed the shifting of federal dollars to border wall construction. Instead of a wall, Biden says he will invest in screening technology and infrastructure.
President Trump had planned to continue the construction of the border wall. He stated on his website that the Trump Administration had secured funding for approximately 445 miles of the 722-mile border wall requested.
'Dreamers'
Biden plans to reinstate the Deferred Action for Childhood Arrivals program, make sure that "dreamers" are eligible for federal student aid and call on Congress to create a long-term pathway to citizenship for those eligible. In order to be eligible for DACA, a person must have entered the United States before turning 16, been physically present in the United States since June of 2007, been physically present on June 15, 2012 (the day the program was announced via executive order); in school, graduated school, or honorably serving/discharged from the U.S. armed forces; and, finally, not otherwise a threat to U.S. national security.
President Trump planned to continue to wind down the DACA program and called on Congress to "consider appropriate legislative solutions, as required by our Constitution."
Asylum
Under President Trump, then-Attorney General Jeff Sessions issued a precedential decision in Matter of A-B- (27 I&N Dec. 316 (AG 2018)) that attempted to end asylum eligibility for survivors of domestic violence. One of Vice President Biden's priorities is to reinstate the explicit eligibility for survivors of domestic abuse. According to his website, he also plans to "Double the number of immigration judges, court staff, and interpreters." Currently, there are 1,262,765 cases pending before all immigration courts in the United States. In the Chicago Immigration Court, where most of the Indiana cases take place, there are 47,462 cases pending. As a practical matter, the addition of more judges would greatly affect immigration practitioners in Indiana and would, hopefully, speed up the adjudication of removal cases in Chicago.
According to an NBC interview with Trump adviser Stephen Miller, (https://www.nbcnews.com/politics/immigration/trump-adviser-stephen-miller-reveals-aggressive-second-term-immigration-agenda-n1245407) the administration planned to keep restricting eligibility for asylum. The administration was seeking to expand deals with Honduras, Guatemala and El Salvador that would require migrants to file for asylum and/or remain in these third countries before applying for asylum in the United States.
Travel ban
Biden plans to immediately rescind the travel ban, which he contends targeted "primarily black and brown immigrants."
President Trump plans to build on and expand the existing travel ban. The administration explained that doing so would "raise the standard for screening and vetting" before allowing persons to enter the United States. While the administration currently screens for ties to terrorism and/or extremist groups, Miller said in the NBC interview that the administration planned to also look at "ideological sympathies or leanings."•
• Rachel Van Tyle is director of immigrant services at the Neighborhood Christian Legal Clinic in Indianapolis. Opinions expressed are those of the author.
Please enable JavaScript to view this content.