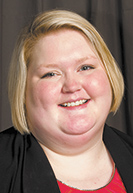 By Rachel Van Tyle
Immigrants make up 5.3% of the population of the state of Indiana and 100% of my practice. Recently, the laws affecting this population have changed significantly in ways that disproportionately disadvantage poor immigrants. For good or for bad, immigration policy can often change day-to-day. Rules and regulations recently have been introduced, only to be temporarily halted by injunction days before implementation.
The biggest change in regulations we have seen in the last six months is regarding the issue of public benefits. Contrary to the narrative that immigrants use and abuse the system, immigrants are no more likely to use the public benefits system than their native-born counterparts. By way of example, 32.5% of native-born citizen adults use SNAP benefits, compared to 29% of noncitizen adults who otherwise qualify, according to the National Immigration Forum. Undocumented immigrants are only eligible for a few forms of public benefits, such as food assistance under the Special Supplemental Nutrition Program for Women, Infants, and Children (WIC), emergency Medicaid, and public schooling (Plyler v Doe). However, US citizen children, regardless of the status of the parents, may qualify for public benefits such as SNAP and Medicaid.
Often, it seems, society confuses the child's independent legal status, and therefore potential eligibility, with the eligibility of the parents. In Indiana, 174,000 children have at least one immigrant parent, the National Immigration Forum reports, and one of these 174,000 children may qualify for a public benefit such as SNAP or Medicaid. Even if the undocumented parent is the payee, that benefit is for the US citizen child or family member.
When immigrants need to show they are not financially able to pay the fee for the application, they can submit a request for a fee waiver. Generally, there have been three grounds on which to obtain this fee waiver. The first way an applicant can qualify is a showing that the family is suffering a financial hardship. This can be proven using bills, income tax returns and a personal statement from the applicant. The second way is proof that the immigrant's family is under 150% of the federal poverty level. The third, and by far the most successful in my practice, is showing the immigrant's income has already been vetted by the US government.
Recently, the United States Department of Homeland Security issued a new policy that states that immigrants can no longer use the receipt of public benefits to which they are entitled to show that their income would qualify for the fee waiver. We are not talking about $25 or $50 that the immigrant must pay. These filing fees can reach into the thousands. In particular, in my practice at the Neighborhood Christian Legal Clinic, we are struggling to assist our clients in navigating the ever-changing rules. We serve persons whose annual income generally falls at or below 125% of federal poverty guidelines. While we offer our services for free, many immigrants still struggle coming up with the filing fees for applications. An application for permanent residence costs $1,225, an application for citizenship $725 and an application for a U Visa, which is for a victim of a violent crime such as domestic violence or sexual assault, will cost the applicant nearly $1,800. The reduction in fee waivers has slowed clients' ability to change their status and "get in line" for immigration relief.
In addition to the changes to fees and fee waivers, immigrants have been facing additional hurdles on their journey to becoming a permanent resident or citizen. On Aug. 14, the Department of Homeland Security published a rule stating that those who are likely to become a "public charge" will not be able to continue with their immigration process or immigrate to the United States. This rule was set to go into effect Oct. 15. The US Citizenship and Immigration Services considers factors such as age, health, family status, education and skill, among others. Immigration practitioners were concerned that this meant an older immigrant who did not speak English would not be able to immigrate even if their petitioner had sufficient income to support them once here. Before this new rule was able to go into effect, several courts issued injunctions on Oct. 11, effectively pausing the change.
In addition to the public charge rule, immigrants were subject to another newly crafted rule, one requiring that they prove they have health insurance. Scheduled to go into effect Nov. 3, this rule mandated that those newly immigrating to the United States must prove they have insurance within 30 days of entering the country or they would be prioritized for removal. Again, courts stepped in and issued an injunction. Specifically, US District Judge Michael Simon granted a temporary restraining order. While these new regulations have been temporarily halted, they are among a series of hurdles faced by our vulnerable immigrant neighbors.
These new rules and regulations have paralyzed our immigrant neighbors. They are so fearful of being in trouble for asking for help or going to the food pantry that they go without altogether, as do their children, who may be US citizens. While we used to be able to offer our clients hope that their situation could be resolved without extensive expense, that is becoming far more difficult, and our clients are far less likely to reach out for the additional assistance they need. Recently, a client came to me regarding her legal case and was concerned for her son and his school uniform needs. She told me her son was cold at school and she could not afford to buy a sweatshirt or sweater for him. She was fearful to reach out to the school for fear she would get in trouble and it would affect her immigration case. Luckily, generous people in our Indianapolis community were able to provide this child with the warm clothes he needs.
It is these seemingly "little" things that can make all the difference. Helping a mom, whether immigrant or not, with a sweatshirt for her son's school. Helping an immigrant understand there is no shame and no immigration repercussions if they need food from a food pantry. Showing kindness to others, even in days when it feels like the sky is falling. It is helping all people understand that in Indiana, "Hoosier hospitality" is not just a phrase; it is a way of life.•
• Rachel Van Tyle is director of immigrant services at the Neighborhood Christian Legal Clinic in Indianapolis. Opinions expressed are those of the author.
Please enable JavaScript to view this content.