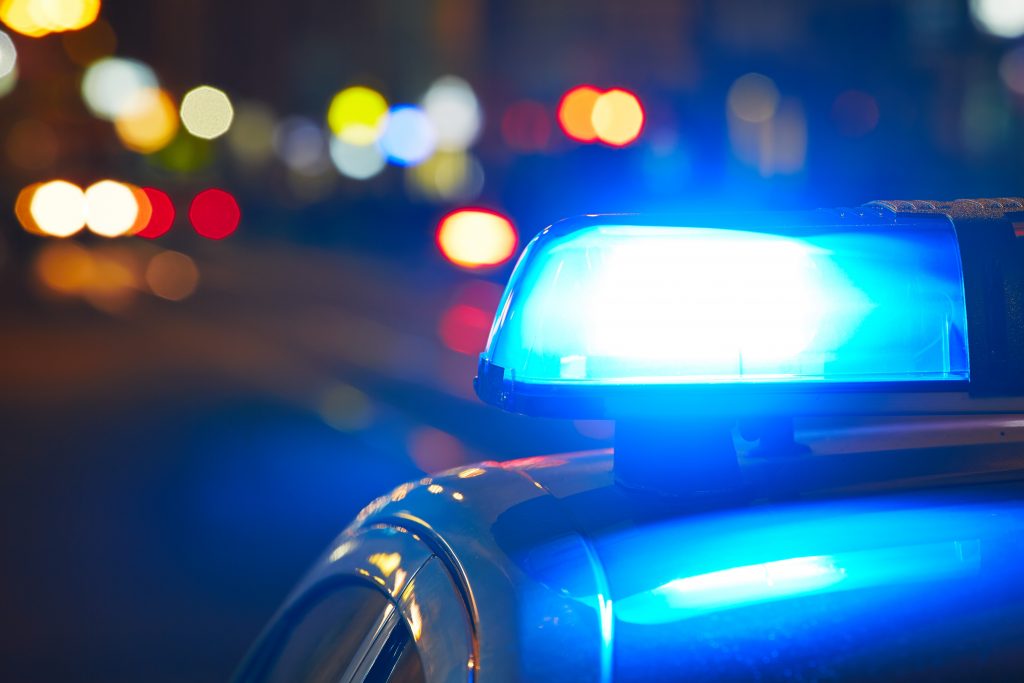 A southwestern Indiana man is suing Vanderburgh County, the Vanderburgh County Sheriff's Office and one of its deputies over what the plaintiff says was his wrongful arrest for a 2022 traffic offense — a claim that is drawing strong skepticism from the county's attorney.
The complaint, Brandon Smith v. Vanderburgh County, Vanderburgh County Sheriff's Office and Deputy Brent Persinger, 3:23-cv-00011 was filed Jan. 31 in the U.S. District Court for the Southern District of Indiana, Evansville Division.
Plaintiff Brandon Smith does have a history of traffic offenses: According to public court records, Smith's driver's license was suspended for life in October 2015 after he pleaded guilty in Posey Superior Court to a felony count of operating a vehicle as a habitual traffic offender. In that case, State of Indiana v. Brandon Smith, 65D01-1505-F6-000181, Smith was also sentenced to a suspended sentence of 18 months incarceration plus 18 months of probation and 48 hours of community service.
But Smith maintains he was wrongly accused in the 2022 case.
In his complaint, Smith says Deputy Brent Persinger and/or the Vanderburgh County Sheriff's Office "incorrectly and improperly" identified him as a suspect in a vehicle chase that took place on Route 41 on the afternoon of March 13, 2022.
In that traffic incident, the suit alleges, Persinger had seen a black Ford Mustang convertible traveling close behind another vehicle and making several quick lane changes without using a turn signal. After Persinger turned on his emergency lights and attempted to make a traffic stop on the Mustang, the vehicle began passing other vehicles on the shoulder of the roadway, accelerated to more than 80 mph and ran a stoplight, the suit alleges.
Because of the heavy traffic and high speeds, the sheriff's office told Persinger to stop the chase as the Mustang continued to flee north on Route 41, the suit says.
That evening, the suit says, Persinger showed up at Smith's home, arrested him and took him to the Vanderburgh County Jail, where he was booked "based upon Deputy Persinger's allegations that Smith committed the crimes of resisting law enforcement, reckless driving, and operating a vehicle without a license as a habitual traffic offender."
Smith was charged in Vanderburgh Superior Court with operating a motor vehicle after forfeiture of a driver's license for life, a felony; resisting law enforcement, a felony; and misdemeanor counts of reckless driving and disregarding a lighted signal. He was also alleged to be a habitual offender.
According to online court records, Smith posted bond on March 18, 2022, and the charges against him were dismissed a few weeks later, on April 12. That case is State of Indiana v. Brandon M. Smith, 82D03-2203-F5-001432.
During his arrest, the complaint alleges, Smith told the deputy that he had never owned a Mustang and had been at a discount store and a gas station in neighboring Posey County at the time of the chase — and Smith's fiancé and grandmother corroborated his whereabouts.
"There was no link between Smith, the Mustang that was a part of the chase, or any criminal activity associated therewith. Deputy Persinger — apparently — invented the connection through his previous interactions with Smith," the complaint alleges.
The complaint further alleges the defendants violated Smith's Fourth Amendment and 14th Amendment rights by subjecting him to illegal search and seizure and false arrest and imprisonment, and his Fifth and 14th Amendment rights to due process.
But Vanderburgh County's counsel, Evansville attorney David Jones of Jones Wallace LLC, offered a different version of events than those laid out in Smith's complaint.
The defendants have not yet filed a legal response to Smith's complaint, and Jones is not yet listed on the docket — but he said he intends to "vigorously" defend his clients in the case: "I don't intend to let it go."
Jones told Indiana Lawyer he is skeptical of Smith's alibi even though relatives corroborated it. Jones also said he has evidence that the black Mustang's license plate was registered to a relative of Smith's.
"I think there were relatives of his that lied to law enforcement, and he was in the Mustang," Jones said.
Smith is represented by Evansville attorney Kyle Biesecker of Biesecker Dutkanych & Macer LLC.
When asked about Jones' allegations, Biesecker said they were news to him: "None of that has been shared with me yet."
But Biesecker said he is confident that video evidence shows Smith was indeed at a Posey County convenience store at the time of the traffic incident in Vanderburgh County.
"I think we have evidence that shows he wasn't their guy," Biesecker said.
Please enable JavaScript to view this content.