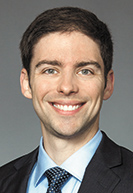 By Ryan Vershay
It wasn't that long ago that I found myself asking around for tips and pointers to develop skills and maximize my opportunities as a young associate. As a new class of lawyers begins settling into their legal careers this autumn, I wanted to share some of the tips I've received and helpful things I've learned over the past 13 years (some the hard way!):
If you're unsure, ask. If you can't recall all details of an assignment, or if you start spinning your wheels while researching an issue, ask your assigning attorney for clarification or guidance. Spending a few minutes getting yourself back on track can help avoid frustration, or worse, turning in work product that misses the mark.
Find and utilize a mentor. Sometimes mentors will be assigned to you. Sometimes mentor relationships will develop organically over time (these are often the most rewarding). In either case, utilize that resource. Mentors can provide valuable guidance and recommend solutions based on their own experience. They can also serve as a sounding board for questions you may be uncomfortable asking your supervising partner.
Your first and best client is your assigning attorney(s). The practice of law is a client service. After all, clients are where the work comes from. Treating your assigning attorney(s) as your best client will help build good client service habits. Good work also leads to more work, and this is especially true for a young associate. If you are responsive, reliable and turn in quality work product, your assigning attorneys(s) will notice and grow in confidence with your work product. That will lead to more assignments, often of higher quality and complexity. Clients will also notice and someday may start calling you directly.
Be reliable and true to your word. When you say you'll hit a deadline, do it. When you say you'll write an article, do it. Timeliness and reliability are critical attributes for a young attorney. Both depend on effective communication. If you can't hit a deadline, communicate with your assigning attorney as soon as possible. They will often plan their tasks based on when they expect to receive your work product. An unexpectedly late assignment can be frustrating if a filing deadline is looming.
Be proactive; help your supervising partner manage you. The attorneys assigning you work are often supervising and assigning work to multiple attorneys. They are also often performing their own tasks, managing clients, balancing deadlines and engaged in firm management. They may not always remember what projects they assigned to whom, or the due date they conveyed. They also may not be aware of the variety of other assignments you may be handling for other attorneys. Periodic email updates providing the status of outstanding assignments and their anticipated deliverable date are helpful and often appreciated. Reach out to them if you are light on work. They may not realize it and likely have plenty to share.
Think a step ahead. Identifying an issue is important. Identifying a solution may be invaluable. If your research uncovers a new argument to assert, or a weakness in an existing argument, inform your assigning attorney and suggest a solution. They may have already considered it, but they might not have. Either way, it will exhibit critical thinking and teamwork. Two minds are better than one and diversity of thought can be a critical asset.
Know your audience. One of the first lessons I learned as a new associate was the importance of knowing (and writing to) my audience. Writing a legal research memo that will be shared with a client generally requires a different approach than writing one for internal use. If the client is not an attorney, try to avoid using legalese and words that are not used in everyday conversation (for example, "heretofore"). If you're writing a discovery letter to opposing counsel, make sure you use an appropriate and professional tone.
Get involved. This applies to your firm, your legal community and your personal community. Join or lead a firm committee. Get to know your co-workers (including the nonlegal support staff). Attend firm and local bar association events. Volunteer in your community and consider applying for a nonprofit board position. All of this is important for your development as an attorney and will pay dividends both immediately and throughout your career.
Marketing: Have a goal in mind. Have a specific goal in mind when you attend a bar event or a marketing event. I used to attend as many social events as possible because I enjoyed them. Once I became busier and had a few kids, I had to be more deliberate with my time. Now I try to make at least one new contact at each event I attend whom I can follow up with over lunch, etc. I've built more quality relationships this way and I wish I would have had that same goal in mind from the start.
Marketing: Start early, results take time. The focus for most young associates should be learning their practice area and the "how to" of being a good attorney — at least for the first couple of years. That is one of the reasons most young associates are not expected to have or develop a clientele. But as you begin moving up through the associate ranks toward partnership, client development efforts will likely become more of a focus. Just like building relationships, client development takes time. The more you get involved (Tip #8) and have a goal in mind when attending events (Tip #9) the more likely you are to have already built a strong foundation and network for business development when the time comes.
Take time away. The practice of law is demanding. It's important to take time away to recharge. In my personal experience, I've found the mental and physical recharge from taking an entire week off significantly more beneficial than taking two to three days twice as often. Getting out of town for a few days also helps reset and recharge. Find what works for you and make time for it. If you get that "2:30 feeling" in the afternoon, taking a 10-15-minute walk outside can help you finish the day strong. As someone once told me: Walk your dog every day, even if you don't have one.•
• Ryan Vershay is a partner at Lewis Wagner LLP. Opinions expressed are those of the author.
Please enable JavaScript to view this content.