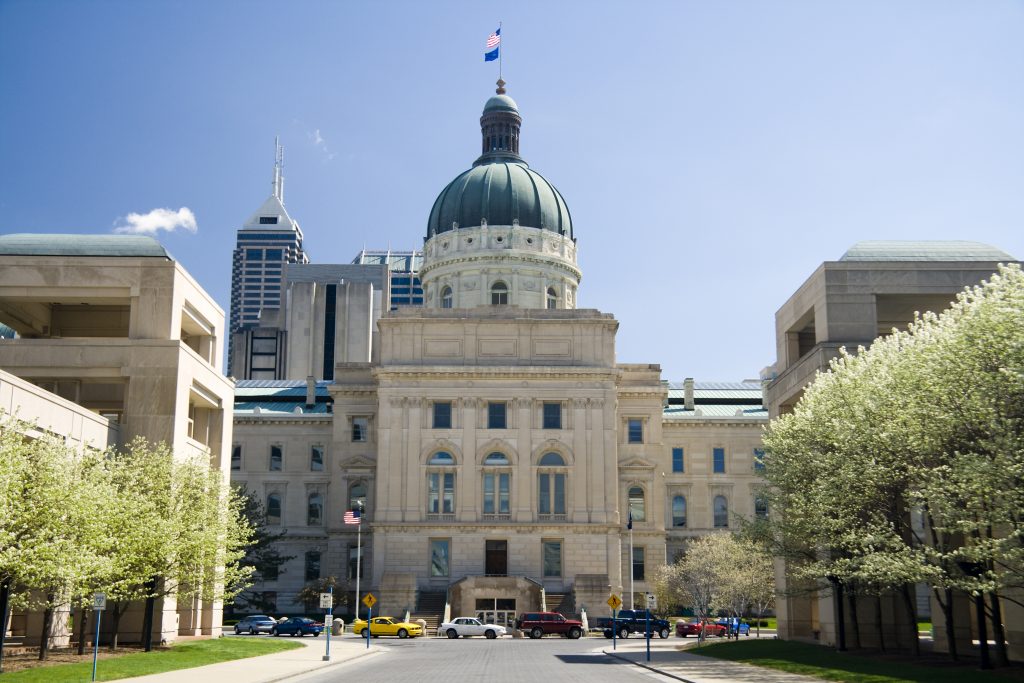 In the state of Indiana, if an individual commits the act of child molesting before their 18th birthday but charges aren't filed until after they turn 21, the offender is essentially off the hook.
According to the state's highest court, there's a "jurisdictional gap" in the law making that possible.
In a recent Indiana Supreme Court ruling, justices asked the Indiana General Assembly to address the gap for the second time in two years. However, after publication of the opinion last month, some have argued the Supreme Court has created more debate over juvenile and criminal court jurisdiction, and the implications of the decision could extend beyond child molesting cases.
Neukam
On June 23, a split Indiana Supreme Court issued its ruling in State of Indiana v. Anthony J. Neukam, 21S-CR-567.
While the justices had already determined juvenile courts lose jurisdiction once an alleged delinquent child turns 21, in D.P. v. State, 151 N.E.3d 1210 (Ind. 2020), the Neukam case addressed the question of whether the state can file criminal charges against a person who committed the charged conduct before turning 18 but is no longer a child under the juvenile code.
In the opinion, the state alleged Anthony Neukam molested his young cousin from the time she was 10 until she was 14, when they were both minors. However, the state didn't file a delinquency petition in juvenile court for those alleged acts.
When Neukam was 22, the state filed a delinquency petition in juvenile court for the acts he allegedly committed against his cousin while still a minor. But the state, relying on D.P., dismissed the juvenile case and instead moved to amend a separate criminal case to add counts of child molesting.
The court denied that motion "due to the age of the defendant at the time of the alleged offenses to be added to the charging information," and on interlocutory appeal, the Court of Appeals of Indiana affirmed.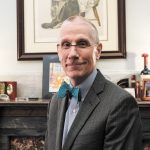 A split Indiana Supreme Court also affirmed, with Justice Geoffrey Slaughter writing Neukam "falls within a jurisdictional gap only the legislature can close." Slaughter added, "Today's jurisdictional question turns on whether Neukam's alleged conduct was a criminal or delinquent act — or whether the same act could be both, i.e., whether a delinquent act committed before the age of eighteen could ripen into a crime once Neukam became an adult."
Pointing to Indiana Code §§ 33-23-1-4 and 31-37-1-2(1), the majority — which was comprised of Slaughter, Chief Justice Loretta Rush and Justice Steven David — said "no."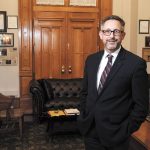 But in a dissenting opinion, Justice Christopher Goff contended the majority's conclusion was "unjust and absurd" and would allow acts of child molesting "to go unpunished." He argued the Legislature never would've intended that result.
Also, Goff said the majority opinion judicially repealed the transfer and juvenile waiver statutes. He opined that I.C. 31-30-1-1(1) is ambiguous and that circuit courts should be permitted to use their discretion to determine whether to take the case of an alleged offender who has aged out of the juvenile system.
Justice Mark Massa concurred in part of Goff's dissent but still found larger questions at hand.
"Chief among them: how to hold an adult accountable for a crime committed while still a child, when the adult system is more punitive and the juvenile system more therapeutic," Massa wrote. "Clearing the jurisdictional roadblock cannot solve that riddle, it can only provide a forum.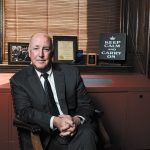 "… The best we can do is adjudicate these matters in a court of general jurisdiction and take age into account as a mitigating factor at sentencing," Massa concluded. "While I might assume the General Assembly will explicitly allow it next year, Justice Goff provides an analysis that would make new legislation unnecessary and immediately close an unintended loophole that will remain open until the legislature can act."
Responding to the dissent, Slaughter wrote, "… Justice Goff's belief that practical considerations based on policy trump statutory text runs afoul not only of separation of powers, but of our entire constitutional scheme."
Legislative response
The Indiana Legislature could address the "jurisdictional gap" as soon as the 2023 session.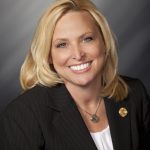 Already in 2021, Rep. Wendy McNamara, R-Evansville, authored House Bill 1198 following the decision in D.P.
HB 1198, which passed the Indiana House 85-8 and the Indiana Senate 45-5 before dying in conference committee, would've allowed for adults over the age of 21 who allegedly committed child molestation between the ages of 14 and 18 to be charged until the alleged victim is 31 years old. The bill also would've required charges to be filed within one year of the evidence coming to light.
Multiple studies have shown that a majority of children who are sexually abused don't disclose their abuse until their adult years.
A 2016 study from the nonprofit organization Darkness to Light reported that "many children do not disclose the abuse for years, if they disclose at all. Many adult survivors of child sexual abuse have never disclosed their abuse to anyone." Even when there is corroborative evidence of abuse, such as confessions or medical evidence, up to 43% of children are not willing to disclose the abuse, according to the report.
McNamara said several other bills were added to HB 1198 during conference committee, creating "legislative sausage" that ultimately led to the bill's demise. However, she also said she wasn't sure that the way her bill was written would've really addressed the issues.
McNamara is the chair of the Interim Study Committee on Corrections and Criminal Code, and she's going to add the issues presented in Neukam related to juvenile jurisdiction to the committee's agenda.  She also noted that the new Youth Justice Oversight Committee — created by another piece of her legislation, 2022's House Enrolled Act 1359 — has started meeting and could provide some valuable findings leading up to next session.
"There's a lot of things to consider, and hopefully we'll be able to find some answers," McNamara said.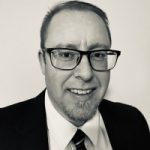 During the 2021 meetings of the Corrections and Criminal Code Summer Study Committee, Joel Wieneke of the Indiana Public Defender Council presented a draft of a potential legislative fix for the gap.
If the draft became a bill, it would create a unique sex offense for children "but writes it in a format that is substantially similar to our child molest statute," Wieneke said. Wieneke represented the appellant in D.P.
Specifcally, Wieneke's draft would create I.C. 35-42-4-3.5, "Child Sexual Misconduct." The offense of child sexual misconduct would also be added to I.C. 31-37-1-2 (delinquent act) and I.C. 35-41-4-2 (periods of limitation).
The draft would make it so that a minor who, with a younger child under 14 years of age, knowingly or intentionally performs or submits to sexual intercourse or other sexual conduct commits child sexual misconduct as a Class A misdemeanor. The offense could be bumped to a Level 5 felony under certain conditions under the draft.
Also, the statute would provide that if a minor, with a younger child under 14, performs or submits to any fondling or touching of either the younger child or the older child with the intent to arouse or to satisfy the sexual desires of either, he or she would commit child sexual misconduct, a Class B misdemeanor. That charge could be enhanced to a Class A misdemeanor depending on other facts.
Third, a minor who, with a younger child under 12, knowingly or intentionally performs or submits to sexual intercourse or other sexual conduct commits child sexual misconduct as a Level 5 felony if the older child is six or more years older than the younger child.
With the law, lawyers would have to keep in mind that Indiana has a "Romeo and Juliet law," which permits 14- and 15-year-olds to engage in nonforced sexual activity with peers who are no more than four years older than themselves despite the age of consent being 16.
Whether it's Wieneke's proposal or another bill, Hoosier prosecutors say they are ready for a change.
An Indiana Prosecuting Attorneys Council spokesperson told Indiana Lawyer that the nonpartisan organization is "determined to address this gap in jurisdiction during the 2023 legislative session, and the IPAC legislative team is already in discussions with key partners to drive legislation."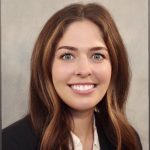 Natalie Wichern, a 3L at Indiana University McKinney School of Law, has been studying the issue of the "jurisdictional gap" for more than a year.
Wichern, who said she was encouraged by professors Joel Schumm and Frank Sullivan as well as former peer Will Alter to pursue the topic, is working on a 50-plus-page note that she hopes will publish in this fall's Indiana Law Review.
Based on her findings, Wichern said a statutory fix is likely the best route.
"I think one big question … is do they add child molesting to the direct-file offenses, or do they carve out their own specific statute addressing this?" she said. "My stance from studying this is that we need a very tailored law — our own specific addition in the code similar to House Bill 1198. Because although adding child molesting to the direct-file statute would probably be the easiest fix, I think that throws off the balance and the purpose of the juvenile justice system."
Wider-reaching implications?
Page eight of the Neukam decision has gotten the attention of many in the legal community.
On that page, Slaughter wrote that the majority recognized its decision raised questions about circuit court jurisdiction vis-a-vis the juvenile court's waiver statutes and the criminal court's transfer statute.
"The dissents would allow these statutes to control here," Slaughter wrote. "But to do so, they bypass the import of the key phrase in the delinquent-act statute: 'would be an offense if committed by an adult'. And the delinquent-act statute, unlike the transfer and waiver statutes (or the statute of limitations for child molesting), is dispositive here on its plain terms.
"But even were it not, our harmonious-reading canon applies only to related statutes on the same subject. … Here, the key subject is jurisdiction over Neukam's alleged sexual conduct with a minor. In contrast, neither waiver nor transfer is a dispositive subject here," Slaughter continued. "D.P. holds a juvenile court lacks jurisdiction to waive offenders like Neukam to criminal court. And whether a criminal court could transfer Neukam's case to juvenile court turns on the antecedent question whether the criminal court has jurisdiction.
"Ultimately, like the dissents, we are not blind to the weighty and far-reaching policy concerns implicated by today's decision. But separation of powers requires that we echo our words from D.P.: If this 'result was not the intent of the legislature, then it — not we — must make the necessary statutory changes."
Wieneke said his biggest question from the opinion came from that section, noting it could impact direct filing in the state.
"The majority's decision just looked at the plain language of what a delinquent act is, compared to what a criminal act is, and the fact that a delinquent act is defined to the exclusion of what a criminal act would be. It's an act that would be an offense had the individual been an adult, but they're not an adult — so it can't be an offense," Wieneke said. "It undermines other areas of juvenile law that we've been using for a long time.
"They called into question the entire juvenile waiver process — not just the implications for persons who have aged out of juvenile court jurisdiction, which is what the holding is about," he continued. "… They say a delinquent can never ripen into a criminal offense, right? That's not that radical of a shift because we're talking handfuls of individuals. But if we realize that any delinquent act can never ripen into a criminal offense, somebody who's 14 years old who commits murder and they catch him while he's still a child may not be able to be prosecuted in adult court for that act.
"… And if it's a break of subject matter jurisdiction … this could be applied retroactively. And I know defenders are going to be working to try to help people who are currently sitting in prison right now — some of which may be sitting in there on effective life sentences — to get relief under this."
Wieneke said he thinks trial court judges will be reluctant to acknowledge the wide-reaching implications of Neukam "because we've been doing juvenile waiver in Indiana for well over 100 years now."
"But I can't say with absolute certainty what's going to happen," he said. "But I know that there's going to be some arguments, and the appellate courts are going to have to answer that next question: Does this mean that any child, even those caught while they're still a child, could not be waived to adult court and prosecuted for a criminal act?"•
Please enable JavaScript to view this content.