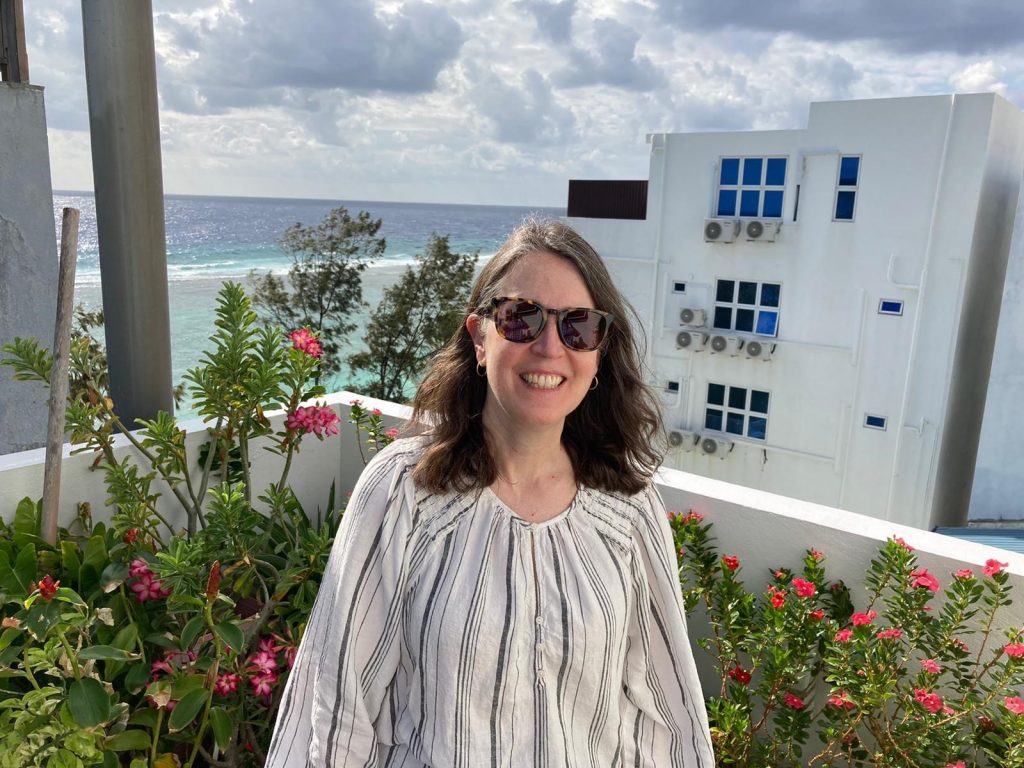 A 10-hour time difference couldn't stifle Monica Fennell's excitement about being in a foreign country for a unique opportunity to do what she loves: talk about pro bono work.
Indianapolis-based Fennell, who serves as pro bono director at Taft Stettinius & Hollister LLP and as an adjunct professor at Butler University, was recently chosen to receive a Fulbright U.S. Scholar Program award by the U.S. Department of State and the Fulbright Foreign Scholarship Board, sending her to the Republic of Maldives.
In her role at Taft, Fennell oversees pro bono work firm-wide and is charged with maximizing ways for Taft attorneys to offer legal help that also provide opportunities for personal and professional development. In the classroom, she teaches about issues of justice in poverty, constitutional law and community mediations.
So when Fennell saw that The Maldives National University was looking for someone to teach law-related classes to its students, she jumped at the chance to apply.
"I love what I do, so it was also hard to leave," Fennell said with a laugh. "But it's also an amazing opportunity."
New faces, new opportunities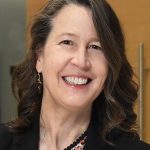 Fennell departed for the Maldives on Jan. 26 and arrived on Jan. 28, with the delay attributable to time differences and the length of the journey.
Once she arrived at the tropical islands that lie southwest of Sri Lanka and India, Fennell settled into her temporary home on Hulhumale, an island connected to the capital city of Male by a bridge over the Indian Ocean.
For 10 weeks, Fennell will offer a gamut of lectures and workshops to students and faculty at The Maldives National University, sharing her pro bono knowledge and fostering meaningful connections across local communities.
"The faculty have been incredibly welcoming," she said.
Her first week of teaching, which began Feb. 10, included classes on learning law during a pandemic, online and face-to-face strategies and alternative dispute resolution. Each week will be different, she said, with new students, new groups and different topics to discuss.
The topics of her initial guest lectures include, "Conflict at the Border: Law and Policy," "Access to Justice: Legal Aid, Pro Bono and the Role of the Law Firm" and "U.S. Federal Court System — Tracing a Case from Beginning to End."
"I'm also teaching a constitutional law class for students," Fennell said. "Later in the semester I will teach a media law class for LL.M. students at an island campus. I'm excited."
In addition to teaching, Fennell will work with the Bar Council of the Maldives and the local Public Interest Law Initiative to create a pro bono clearinghouse. The concept is to create a quality system for connecting attorneys and their clients.
"The idea of a pro bono clearinghouse is to help better match the legal needs and the people who have legal needs but can't afford to have an attorney," Fennell explained.
"It will mean different things in different communities here," she continued. "I think that's one of the first conversations we are having, how best to do that outreach to the lawyers and to the community."
Fennell is still learning the ropes of the legal community in the Maldives, but she said it's been fascinating to learn about the practice of law in another country.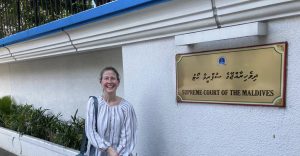 The Maldives' legal system is based on a mixture of Islamic law and English common law. English common law, in particular, greatly influences the civil and commercial laws of the country, according to the Hauser Global Law School Program at New York University School of Law.
"One of the big things — and this would be true in a lot of places ­— is that not all of the law classes at Maldives National University are for undergraduates and some graduate students," Fennell said. "But they are not all necessarily training to become practicing lawyers. It's interesting to hear how people use the law degree in different ways."
Give and take  
Part of the Fulbright scholarship program includes engaging in cutting-edge research and expanding professional networks. The connections formed abroad often develop into research collaborations that forge future partnerships between institutions.
Upon return to their home country, Fulbright U.S. Scholar Program award recipients can relay their experiences to their colleagues and organizations. They can also become active supporters of international exchange.
Fennell will return to the United States on April 9. She said she is looking forward to bringing back pro bono opportunities from the Maldives to the U.S. and hopes it will be a continuing relationship.
So far, she's spreading the word to everyone she meets to give her a heads-up about their legal needs and possible pro bono projects.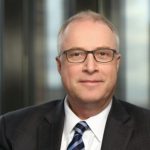 Andrew Carlson, a Taft partner and chair of the firm's Pro Bono Committee, called the opportunity for Fennell a "prestigious honor."
"It's competitive and it has a long tradition of being a vehicle for cross-national understanding and improving relations cultural exchanges," Carlson said. "I think it's really exciting and a great honor for Monica and Taft.
"Hopefully this is a fun adventure to go to a country with a legal culture that is very different and to play a role in efforts to make its legal community and pro bono culture more robust," he added.
Carlson said experiences like this often offer ideas about how to think outside the box and broaden an individual's worldview as they go about their day-to-day work.
"I think it will energize Monica to think of some approaches to pro bono that we haven't tried before," he said.
Likewise, Fennell said she hopes the trip can leave a positive impact on everyone involved.
"I'm hoping that I can learn as a much as I can about the legal community here and the global exchange — how they address access to justice issues," she said. "I look forward to those conversations to hear how it works here."•
Please enable JavaScript to view this content.