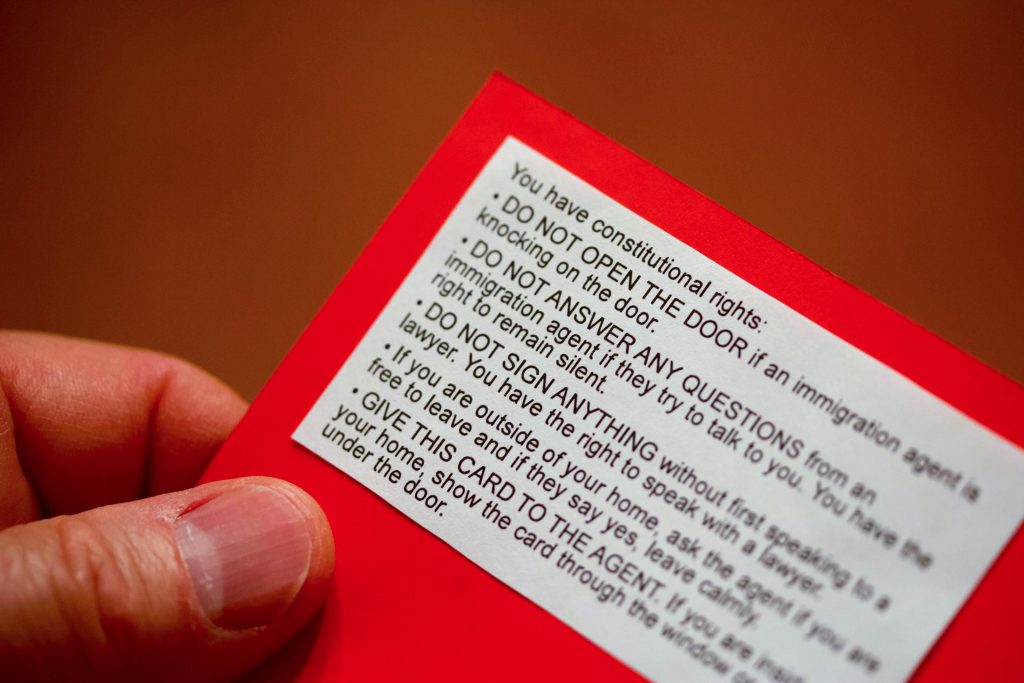 Before Indianapolis immigration attorney Clare Corado learned anything about the practice of law, she assumed her then-undocumented husband would be able to apply for a green card because of her U.S. citizenship. But it wasn't so easy.
Realizing the complexity of their situation, the couple moved to Guatemala after an attorney advised them to do so before applying for a green card. Four months later, Corado returned to the United States without her husband when their daughter was diagnosed with leukemia. The family was separated, but eventually reunited after an immigration lawyer stepped in to help secure Corado's husband's citizenship.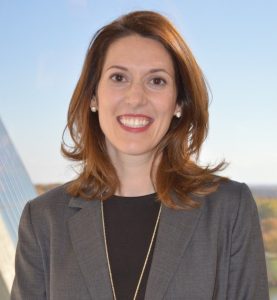 "Going through the immigration process with my husband made me realize how complicated the law can be and how much it affects peoples' lives," Corado said. Her family's experience led Corado to pursue a practice of immigration law, where she now has a very cautious approach due to the high stakes of cases similar to her own.
"To many of our clients, losing their case could literally result in death or never seeing their families again," she said.
Increased coverage and conversation about immigration in the United States has fostered a climate of uncertainty for the immigrants living here. Corado observed that threats of deportation, border wall construction and U.S. Immigration and Customs Enforcement raids have left many afraid to pursue legal action for their situations.
"We've seen that many immigrants have become so fearful that it has an almost paralyzing effect on their ability to seek help," she said. "They don't know who to trust or what information is true, so they don't take action at all."
News reports of family separation and child fatalities have also left a serious psychological impact on her many of her clients, Corado said, which is exhibited through fear and frustration.
Navigating uncertainty
Rachel Van Tyle, director of legal services for the Neighborhood Christian Legal Clinic, has noticed the same trends among her asylum-seeking clients.
Van Tyle said there was cause for concern when the Trump Administration last month proposed to deny asylum to migrants crossing the Southern border who failed to apply for protections from at least one country they passed through on their way north.
Although a federal judge issued a preliminary injunction blocking the policy from going into effect, Van Tyle said trying to understand exactly who would be affected was confusing not only for clients, but also for the lawyers representing them.
"We're kind of having whiplash trying to follow what happens," Van Tyle said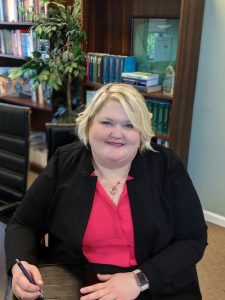 of her fellow attorneys. "That rule came out, then a few days later an injunction was issued by a court. Things we said two days ago aren't necessarily the same today.
"It's hard for us to stay on top of things," she added. "We just really have to be constantly looking at the news and updating each other."
Corado agreed, noting that in order to advise her clients, she must daily keep track of every development and rumored change in the law.
"The American Immigration Lawyers Association sends its member attorneys a daily email with the eight most important updates for the day and we watch that closely," Corado said. "In addition, we use our knowledge of the structure of the immigration system to predict how the administration could most easily make changes in the future.
"Unfortunately, in some circumstances, we simply advise clients to wait because the uncertainty is so extreme that we don't feel we can realistically advise them," she said.
Practical tools
The attorneys noted there are key points their immigration clients need to know. First, they must be cautious about who they trust and what they file, Corado said.
"At least a couple of times a week I have immigrants consult with me after a nonlawyer has already filed something erroneously on their behalf. That unfortunately can be difficult or impossible to remedy," she said.
Van Tyle reiterated the need to consult with a licensed immigration attorney rather than relying on a neighbor, friend or a post on social media. Making sure clients are advised by someone who knows what they are doing is crucial, she said.
"A well-intentioned friend might not have known about the rule that was changed today," she said. "Advising someone of the wrong thing is very real, and you have to be very careful about who you talk to in these cases."
On the most practical level, Van Tyle recommended immigrants memorize a trusted individual's phone number in case they are picked up by law enforcement with no access to a phone. Remaining calm and polite, while following the rules, is also important.
"You don't want them to be afraid, but we don't want them to not be prepared," Van Tyle said. "It's walking the fine line of saying, 'I'm not sure this is going to happen, but just in case it does.'"
Both Van Tyle and immigration attorney Marco Moreno offer their clients "know your rights" cards listing immigrants' constitutional rights to remain silent and to not open the door to their homes. Search warrants must have the individual's name listed and signed by a judge. Knowing that information is especially critical, Moreno added.
"A lot of foreign nationals don't know the law here, especially the refugees," Moreno said. "They think if ICE or policemen knock on the door, they have to open it because that's how it is in their home countries."
Overwhelming need
In his 15-plus years of practice, Moreno has never been more overwhelmed.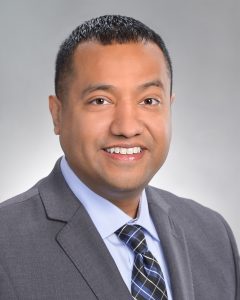 "It's difficult to advise clients," he said. "There's a lot of uncertainty and it's completely unfair to the client, and it puts us in a bind. It's a scary time right now."
Moreno noted that under the current administration, he and other immigration attorneys are facing uncertainty of their own. Communication has become more difficult with prosecutors and the U.S. Citizenship and Immigration Services. Backlogs on cases that were once simple procedures continues to grow and increased fees add to the weight.
"Communication is a big problem," Van Tyle added. "Locally, we don't have as much contact with the local immigration officials like we used to."
Corado agreed, pointing out that under the current administration, all standard legal processes have taken a hit, becoming more difficult and time-consuming.
"I used to be able to get a fiance visa for a client in under three months, and now it's taking more like 10 months to one year. I think that's shocking and unreasonable," she said. "In fairness, these are problems that began decades ago but are now being intentionally exacerbated for political purposes."
Even in the uncertainty, Moreno said his clients share a sense of hope that things will change for the better.
"I share that same hope. I do, I have to," he said. "It's an interesting time to live in. I didn't think I would ever see it to come to be this difficult. … It doesn't make sense to me. But I'm still hopeful."•
Please enable JavaScript to view this content.