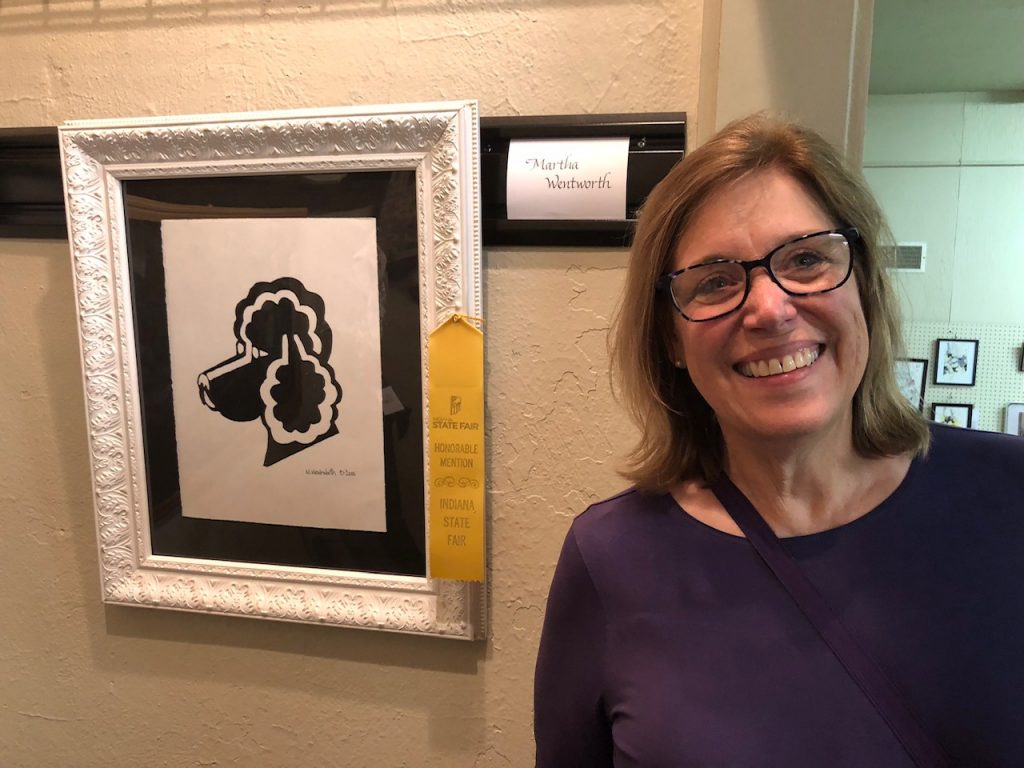 Extra hours away from the outside world because of stay-at-home orders offered Indiana's judges and attorneys at least one positive thing during the coronavirus-pandemic – time.
Whether spending time with family or using quiet moments of solitude to revive rusty creative skills, many legal professionals are finding the joy and peace of everyday tasks in the midst of uncertain times.
Crafting history
It was a worn-down piece of history that Justin Paris couldn't throw away.
When his high school ripped out its basketball gymnasium floor last year to be tossed, the woodworking attorney decided he could refurbish the hardwood into something that would last a lifetime in his living room.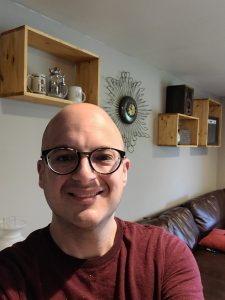 Paris, who works for the Lake County office of the Indiana Department of Child Services, started building things as a kid with his grandfather. He knew the basics of woodworking but never actually applied them until later in his adult life.
Once he transformed the hardwood gym floor into a well-constructed coffee table from scratch, however, Paris realized his capabilities.
As boredom set in during the pandemic, Paris spent more time in his garage's makeshift woodworking shop creating pieces for his home, including shelves and more tables. Now other people are requesting his handmade pieces.
"I just find it really relaxing. I like working with my hands and building things," he said. "I just love getting the pieces together, cutting the wood and turning it into something really nice."
In loving memory
Just before becoming a jurist in 2010, Indiana Tax Court Judge Martha Wentworth took up painting. Wentworth, who at one point took painting lessons with a close friend, decided to pick up the hobby after her friend passed away.
Since then, the judge has taken a variety of art classes at the Indianapolis Art Center, where she's dipped into oil painting, watercolor, and printmaking techniques, to name a few. Currently she's honing her drawing skills. Wentworth's work has been recognized and awarded in competitions, but to her, it's just a hobby.
"It's my peace. It's cheaper than a psychiatrist," Wentworth said with a laugh. "You can't think of anything else when you are painting. My mind does not wander."
While she rarely gets to paint during the week, Wentworth said the pandemic has allowed her to devote more time to painting at home. The judge loves being artistic, and it allows her to tap into a creative side that she doesn't get to exercise on the bench. It takes away the stress of the day, she added.
Piece by piece
Sewing her own clothing as a teen was necessary — and expected — for Beverly Corn. The Evansville attorney grew up on a farm in the 1960s, where 4-H was prominent and home economics was required for all girls in school.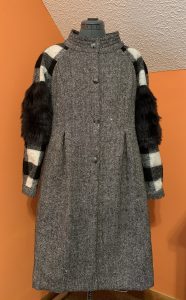 "What happened as I got older was that I discovered I liked having things that not everybody could own. I didn't like looking exactly like everyone else," Corn said. "I kept honing my skills and that allows me to have my own sense of style."
Corn, who has made everything from wedding dresses to business suits for her law practice, has worked on her sewing in spurts in recent years. But the extra time at home during the public health emergency has allowed her creative side to recharge. She just finished a winter coat — one of at least five others in her closet and her favorite kind of piece to make. In just one week, she's also completed a complex loom weaving of a blue shawl that intimidated her so much it sat unfinished for a year.
Taking elements from different clothing patterns allows Corn to create her own unique styles, which she wears about half the time. She loves using natural fibers and combining different textures such as wool, silk and cotton. The touch of the fabric is her favorite part – and then figuring out how to transform it.
"I like the creativity of seeing something that starts out as just a flat piece of fiber all of a sudden takes on shape and form," she said.
Sweat it out
With two space heaters on full blast in a spare bedroom at her home, Indiana Court of Appeals Judge Melissa May has tried to recreate a space where she can practice her favorite hobby – hot yoga.
After attending a class with a lawyer friend about a year ago, the appellate judge realized she loved the way she felt after spending close to an hour stretching in roughly 100-degree heat. Now she practices five to seven days a week.
"I'm a pretty religious follower of it," she said. "It helps me think better. If I exercise my muscles then it's easier for me to relax than think about issues at work."
Hot yoga, a style of yoga performed in hot and humid conditions, offers a variety of moves and temperatures for practitioners. May's favorite is Power Vinyasa Flow Yoga, an energetic form of yoga where students fluidly move from one pose to the next while connecting their breathing to their movements.
"You work a sweat, which is very cleansing. It helps shed toxins from your body and I always feel like a new person when I get done," May said. "I find that it's relaxing and an extraordinarily good workout."
Since the studio she attends is currently closed to in-person classes, May has recreated her workouts at home by switching on heaters an hour before practicing. She can watch different classes via Zoom, but she misses the camaraderie of being in a full class. It's not the same, but it's better than nothing.
A new perspective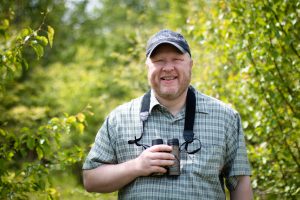 Before the pandemic, Charles Dunlap never seemed to make it home before dark. But now that he's home all day, he can see things outside that he never noticed before.
The executive director of the Indiana Bar Foundation has taken up birdwatching with his family, a hobby that's relatively new but equally fascinating, he said.
"We have a pretty decent backyard with some trees. I never really paid that much attention to it," he said.
Through the lens of his binoculars, Dunlap has seen a variety of birds, such as Baltimore orioles, pileated woodpeckers, tufted titmice and more. Birdwatching has been a source of entertainment for Dunlap, his wife and his daughter since the pandemic. They take pictures and learn as much as they can about the new species they see, and have even considered future opportunities to travel and watch birds from new locations.
When they can, Dunlap's family tries to venture to state parks to see what they can find, but lately they've just been watching from their backdoor.
"It's funny because I used to go be in the woods a lot, and one of the things I missed and realized after this, was how relaxing it is. It takes your mind off of things," he said. "It's a great way to check out and focus on something else."•
Please enable JavaScript to view this content.