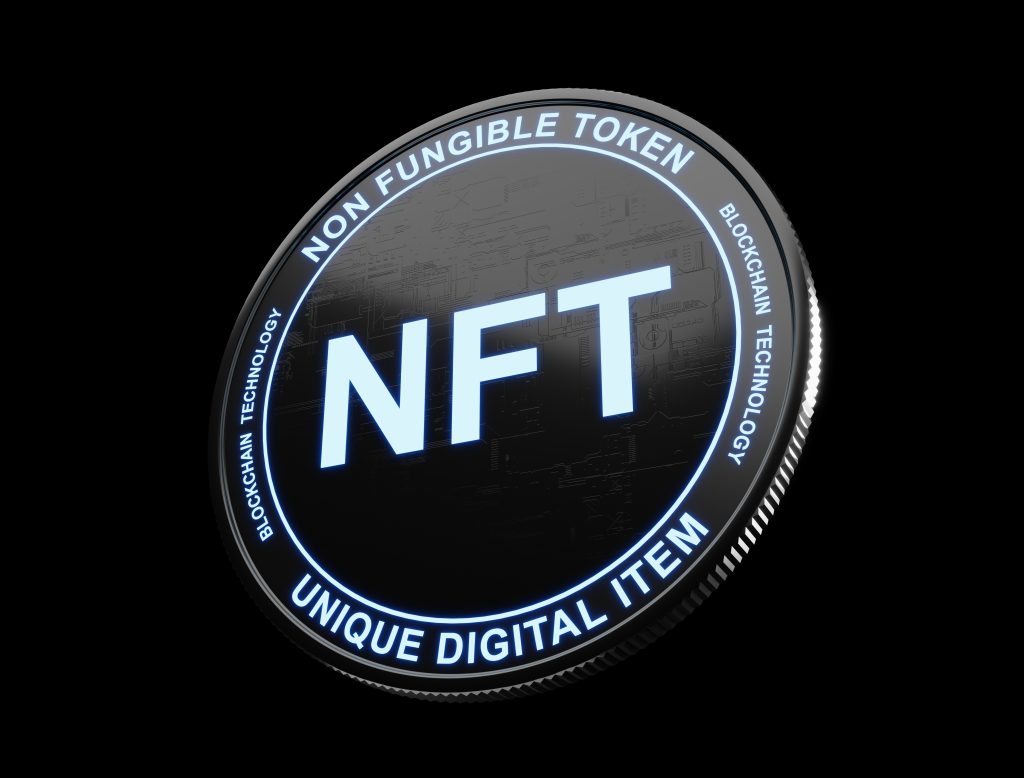 Over the last three years, non-fungible tokens have gone from niche to mainstream.
With celebrities showing off their rare buys on social media, changing their profile pictures to JPEGs of images like "punks" and "apes," everyday consumers now want a piece of the action.
Sales of NFTs reached $25 billion in 2021, Reuters reported, citing data from the market tracker DappRadar.
But with the new digital marketplace has come more questions than answers for lawyers — particularly in the realm of intellectual property.
What is an NFT?
A NFT is a digital asset on a blockchain. Blockchain is a shared, immutable digital ledger that facilitates the process of recording transactions and tracking assets in a business network, according to IBM.com.
NFTs are noninterchangeable units of data that are a proof of purchase for goods, such as digital files like photos, videos and audio. Because each NFT is unique, they differ from cryptocurrencies.
Most NFTs are part of the Ethereum blockchain and can be purchased with the cryptocurrency Ether.
NFTs are minted through smart contracts. Smart contracts are programs on a blockchain that automatically execute an agreement between all parties without an intermediary when predetermined conditions are met, according to IBM. NFTs can be stored either on or off the blockchain and accessed via tokens stored in a digital wallet.
The blockchain is updated when the transaction is completed, which means "the transaction cannot be changed and only parties who have been granted permission can see the results."
Scarcity of each NFT is decided by the creator, according to etherum.org. Thus, the market largely decides just how much each NFT is worth.
Owning an NFT can also have tangible benefits.
In 2021, the band Kings of Leon released its album "When You See Yourself" in the form of an NFT. Different types of tokens went up for sale, with some of them tying to real world merchandise like vinyls and album artwork. The band is said to have made around $2 million from the NFT sales.
Where does IP law fit in?
Among the main questions posed by IP lawyers regarding NFTs are: When you purchase an NFT, what rights are you buying? Are you purchasing a contract or a license?
When an NFT is purchased, a consumer isn't necessarily buying all the intellectual property rights with it despite owning the token; those details would have to be provided in explicit terms. Because most original IP rights are owned by the artist, they could decide to create more copies of the work, which could alter the market value of the NFT.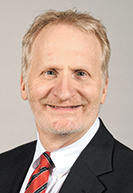 Paul Overhauser, managing partner of Overhauser Law Offices in central Indiana, has worked with NFT creators.
One of Overhauser's clients is Ken Erwin, who developed PixelMap.io in 2016.
PixelMap, the second-ever NFT, was created before the term NFT was even coined, Erwin said. Overhauser helped Erwin, a Hoosier, trademark PixelMap.
Erwin started the project for fun and accidentally became a millionaire overnight. After his NFT was discovered as a "relic," hundreds of tiles on his billboard-style NFT were purchased. He now works on PixelMap full-time.
Many of the IP issues relevant today to NFTs were discussed during a symposium hosted this month by the Indiana University Robert H. McKinney School of Law Center for Intellectual Property Law and Innovation.
Multiple Indiana intellectual property attorneys, including Overhauser, pointed to three cases that could provide clearer guidance on trademark and copyright issues.
Among the cases discussed was Miramax v. Tarantino, which was filed last November in the U.S. District Court for the Central District of California. In the lawsuit, entertainment giant Miramax LLC accused director Quentin Tarantino of trademark and copyright infringement for selling images of handwritten notes from his 1994 movie "Pulp Fiction" as NFTs. Tarantino counters that the rights don't include NFTs under the agreement he signed in 1993.
Another relevant case is Hermès v. Rothschild, filed in the Southern District of New York in January. In that case, Hermès, maker of the "iconic" Birkin handbag, sued Mason Rothschild for trademark infringement.
Rothschild created and sold a series of "Metabirkin" NFTs: images resembling the famous bags but covered in fur, which he purports is commentary on the businesses' animal cruelty. He has filed a motion to dismiss on artistic and free expression grounds, citing Rogers v. Grimaldi, 875 F.2d 994 (2d Cir. 1989), and comparing his work to Andy Warhol's famous Campbell's soup can art.
Third, sneaker giant Nike sued StockX, an online sneaker marketplace, in February in the Southern District of New York, alleging trademark infringement and dilution. In the suit, Nike claims StockX allegedly sold unauthorized images of its shoes, arguing StockX told buyers they could redeem NFTs for physical shoes.
StockX countered in March that the NFTs are "no different than major e-commerce retailers and marketplaces who use images and descriptions of products to sell physical sneakers and other goods, which consumers see (and are not confused by) every single day," and that Nike misunderstands what NFTs are.
"I don't think that there are any new laws that are particularly applicable to NFTs," Overhauser said. "The problem is that NFTs have become a new thing, a new market opportunity, and they can generate a lot of money. And whenever you see a situation where somebody is generating a lot of money using a technology that the law is not well developed for, it's not unusual to see disputes arise."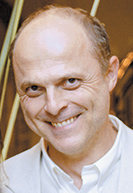 IU McKinney professor Frank Emmert, an expert on the recent panel, said he sees NFT "smart contracts" as a misnomer. He recently published a 62-page paper delving into this topic.
"What businesses in the space are doing is two things," Emmert said. "If you have a real contract that you want to be able to rely on, you probably need two layers to it. The one layer is the smart contract, that computer program, and the other is a traditional contract that you could print out on paper."
Emmert has mediated for and advised companies in the blockchain space since 2017 and is currently teaching a course on blockchain and digital currency law at IU Maurer School of Law. He said that course will likely also be taught at IU McKinney in the future.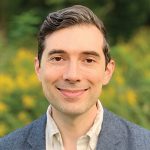 Michael Mattioli, professor of law at IU Maurer, said he could see an argument that smart contracts are legally binding to certain rights.
"I think that there's no rule that says you can't represent a contract in code, as opposed to, you know, in English and in the traditional form with 'like,' 'whereas' and all the traditional language on contracts," Mattioli said. "So I don't see any reason why a court couldn't look at a smart contract and say that all the elements are present for an enforceable agreement. … Some of these things might really function as contracts if they were put to the test in a court."
The decentralized NFT market has created several issues for consumers, with fraud and money laundering being the most common. On March 24, two men were charged in the Southern District of New York with conspiracy to commit fraud and conspiracy to commit money laundering via an NFT scheme.
However, regulations for NFTs could soon be on the horizon.
On March 9, President Joe Biden signed an executive order formally directing federal agencies to look into creating policies and regulations for digital assets — a major step as the U.S. government has not created a unified approach to handling them.•
Please enable JavaScript to view this content.