While debates over the legalization of marijuana are nothing new, the Court of Appeals of Indiana has given the Indiana Legislature's Interim Study Committee on Public Health, Behavioral Health, and Human Services a new wrinkle heading into their Sept. 20 meeting addressing THC products.
An April opinion by the COA, which was reaffirmed in a memorandum decision last month, has changed the way marijuana possession cases are prosecuted, sending more than 150 possession cases in Indianapolis into limbo.
The appellate court has made it clear the state has the burden of proving that any marijuana-like substance is above the 0.3% Delta-9 THC threshold, which is outlined in state statute, before handing out possession-related charges — a burden that at least some agencies are struggling to meet.
Significant rulings
The Court of Appeals commanded the attention of attorneys, law enforcement and cannabis advocates alike in April following with its ruling in  Lisa Rose Fedij v. State of Indiana, 21A-CR-1481.
The case began in February 2020, when the Carmel Police Department responded to a disturbance at Lisa Fedij's address in Hamilton County. Upon arrival at the home, an officer immediately smelled the odor of burnt hemp or marijuana coming from Fedij's bedroom.
After securing a search warrant, officers found multiple drug-related items inside the room, including packages of candy and liquid with writings on the outside that indicated the presence of THC as well as burnt plant material in a pipe and bong.
Fedij was subsequently charged with Class A misdemeanor possession of marijuana, Class B misdemeanor possession of marijuana and Class C misdemeanor possession of paraphernalia. She was found guilty as charged, and the Hamilton Superior Court entered judgment of conviction on the Class A and Class C misdemeanors.
However, on appeal, the COA reversed her marijuana possession conviction after finding the state didn't prove the materials collected were, in fact, marijuana — and not hemp.
The COA broke down the definitions of marijuana and hemp per Indiana Code §§ 35-48-1-19 (2020) and 15-15-13-6 (2020), respectively, ultimately finding that "as a matter of Indiana law, the difference between legal hemp and illegal marijuana is determined by the percent concentration of THC in a particular substance: to be illegal, the percent concentration of THC must be more than 0.3%."
During trial, the officer had stated she was not trained on the smell of burnt hemp or on any differences that may exist between the smell of burnt hemp and burnt marijuana. Further, separate analyses of the plant material and the candies by both Carmel police and the Miami Valley Regional Crime Laboratory could not differentiate the material between hemp and marijuana or how much THC they contained.
Thus, the COA concluded the state didn't meet its burden of proving the substance was marijuana.
Separately, in a memorandum decision handed down Aug. 22, COA judges came to a similar conclusion in Christian Toldeo Rojo v. State of Indiana, 22A-CR-652.
In the Rojo case, appellant-defendant Christian Toledo Rojo was convicted of operating while intoxicated and possession of marijuana following a traffic stop in Plainfield.
Toledo Rojo told officers he had smoked marijuana and drank before driving, and police found a bag with a substance they believed to be marijuana based on "smell and sight." A subsequent blood draw revealed that Toledo Rojo's blood contained THC and an alcohol concentration equivalent of 0.132 gram per 100 milliliters of blood.
While the appellate judges affirmed the OWI conviction, they tossed the misdemeanor marijuana possession conviction, citing Fedij and finding there wasn't proof that the THC content was over .3%.
In a footnote, the judges laid out where the state failed.
"The State waxes poetic that the substances listed in Indiana Code 35-48-1-19(b) that are excluded from the definition of marijuana are 'exceptions' and 'Indiana's long-standing position' is that 'the State is not required to negate exceptions.' We agree," the footnote states. "But the State's argument misses the mark. The State was not required to prove that the substance seized was not one of the legal substances listed. The State was simply required to prove that the substance was marijuana."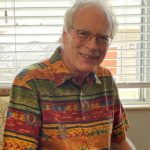 Steve Dillon — an Indianapolis criminal defense attorney, longtime member of the National Organization for the Reform of Marijuana Laws, and former Indiana secretary of state, governor and U.S. senator Libertarian candidate — said the opinions are significant.
"These cases established that the state must prove beyond a reasonable doubt that, in fact, the cannabis possessed is marijuana and not a legal substance like hemp," Dillon said. "And the way they have to prove it's beyond a reasonable doubt is with certain chemical tests they're not currently using in Indiana."
Hitting pause
Following Fedij, the Indianapolis-Marion County Forensic Services Agency has temporarily halted testing cannabis.
On Aug. 8, the agency sent letters — first obtained by The Indianapolis Star and later obtained by Indiana Lawyer — to Marion County Prosecutor Ryan Mears and Marion County Chief Public Defender Bob Hill saying it did not currently have the testing capabilities to determine if vegetation contains at least 0.3% Delta-9 THC.
The letters, which specially mention Fedij, said the agency "will no longer testify that vegetation seized and tested from July 1, 2019, to present is marijuana." Also, the agency said it is suspending testing until it has semi-quantitation testing abilities, which could take "several months" to accomplish.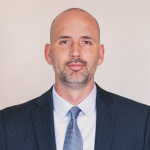 As of Sept. 6, Mears said there were 170 pending dealing-in-marijuana cases, as well as a few other cases where possession was associated with other charges. Since he took office, Mears has pledged to not pursue minor marijuana possession cases.
Mears, a Democrat who is up for reelection this year, said the cost for a test to determine THC percentages is somewhere between $80 and $90.
"It's not just, 'Prove it to us,' but, 'Prove it to us that it's greater than .3%." And that's a pretty significant burden to do," he told Indiana Lawyer. "From a testing standpoint, the state lab has the ability to test that. But certainly, there are resource issues there.
"And then again, if we contract with a with a private lab, which we're likely going to have to do, those costs get really expensive really quickly," he continued. "… These prosecutions, just from expert witness testimony, you're going to get into the thousands of dollars very quickly just in trying to determine whether or not this plant or this substance qualifies as marijuana under the statute in the caselaw."
Since the Fedij opinion was published, Mears said there have been ongoing discussions between himself, Hill, Indianapolis Metropolitan Police Department Chief Randal Taylor and Marion County Sheriff Kerry Forestal about the issue.
While declining to comment on the recent cases, the Indiana Prosecuting Attorneys Council spokesmen said it will be paying attention to what comes out of the summer study committee.
"There are a lot of legal questions surrounding smokable hemp, Delta-8 products and marijuana at the moment in Indiana," an IPAC spokesman said. "IPAC looks forward to being part of the conversation during the interim committee meeting in September as the General Assembly debates possible answers and solutions to these very intricate issues."
Hemp vs. Delta-8
The last major changes to Indiana's cannabis laws came in 2018 after Congress passed the Farm Bill that removed hemp from the definition of marijuana in the Controlled Substances Act.
By law, any retail hemp sold must contain less than 0.3% Delta-9 THC — the part of the strain that gets users high. Delta-8 THC, which is harvested from hemp but has intoxicating qualities like Delta-9 marijuana, meets that standard, so shops have been able to sell edibles and other products, such as vape pens, with the substance.
Frank Lloyd, owner of East Tree CBD in Indianapolis, said he's had no issues with law enforcement, noting that several police officers have come into his shop to ask questions about Delta-8.
Lloyd is the founder of the Indiana Cannabis Chamber of Commerce, an organization with a mission to "be a pioneer in the Cannabis industry locally and nationwide, by bringing standards to the cannabis industry" and a goal of "ensur(ing) that Hoosiers have the opportunity to thrive in a legal cannabis market in Indiana." He said he will be involved with the summer study committee next week.
Lloyd said his products, some of which come from his own farming operation, go through extra testing methods to ensure safe consumption. He also there needs to be standards across the board — the unregulated market, he said, has resulted in bad outcomes for some consumers.
From Dec. 1, 2020, to Feb. 28, 2022, 104 adverse events were reported to the Food and Drug Administration from people who consumed Delta-8 THC products. Of those, 77% involved adults and 8% involved children, with symptoms ranging from hallucinations, vomiting and tremors to anxiety, dizziness and loss of consciousness.
Lloyd said he hasn't had any customers report any adverse effects from products they purchased from his business.
Initially, smokeable hemp was legal in the state. However, the law was quickly amended after police reported issues because it looks and smells exactly the same as Delta-9 THC flowers.
Don Robison, seed administrator for the Office of Indiana State Chemist, said there are currently 57 hemp growers across the state, with a majority of the farms located in southeastern and northern Indiana.
In the first year after the hemp bill, Robison said there were more than 400 hemp growers in Indiana. However, because the plants can't contain more than 0.3% THC, around 40% of growers had to destroy their crops because they became "too hot," he said. Further, due to the cost of seeding and the difficulty in keeping THC percentages low, many farmers gave up on hemp after a year, he said.
Farmers have about 30 days to harvest their crops before the THC percentage gets too high, Robison said, but they have to hold them until they get results back from his office confirming they meet the legal limit. He said farmers have quickly learned how to keep "hot" crops low, adding that that just 17% were destroyed last year.
Going to committee
While its surrounding states have changed their marijuana laws in recent years, Indiana lawmakers have shown little appetite.
Illinois and Michigan have both fully legalized marijuana while Ohio has decriminalized possession under 100 grams and has allowed medical marijuana to be obtained with a card.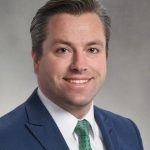 Justin Swanson, partner with Bose McKinney & Evans and chair of the firm's Cannabis practice group, said he will be presenting to the summer study committee on behalf of the Midwest Hemp Council. He said he will be presenting data showing the positive effects of using marijuana as well as polling that shows 79% of Hoosiers support medical use.
"Public opinion has outpaced the General Assembly's focus on this subject," Swanson said. "I'm cautiously optimistic. I think we will be the first state to get this right in the country."
Further, Swanson continued, communities that border Illinois and Michigan are facing a tall task.
"These dispensaries in Michigan and Illinois, and soon to be Ohio on the adult-use side, those are strategically located just over the border," Swanson said. "So it puts our law enforcement in a really tough spot. … This is a really big opportunity for the Indiana General Assembly to lead on this issue, provide clarity and really, I think, try to find a way for law enforcement to reprioritize their limited resources to violent crime … rather than simple marijuana possession charges."
Last month, Rep. Ed Charbonneau, who is the study committee's vice chair, told Indianapolis Business Journal he didn't see the committee as a road to directly legalizing marijuana, but he is keeping an open mind.•
Please enable JavaScript to view this content.