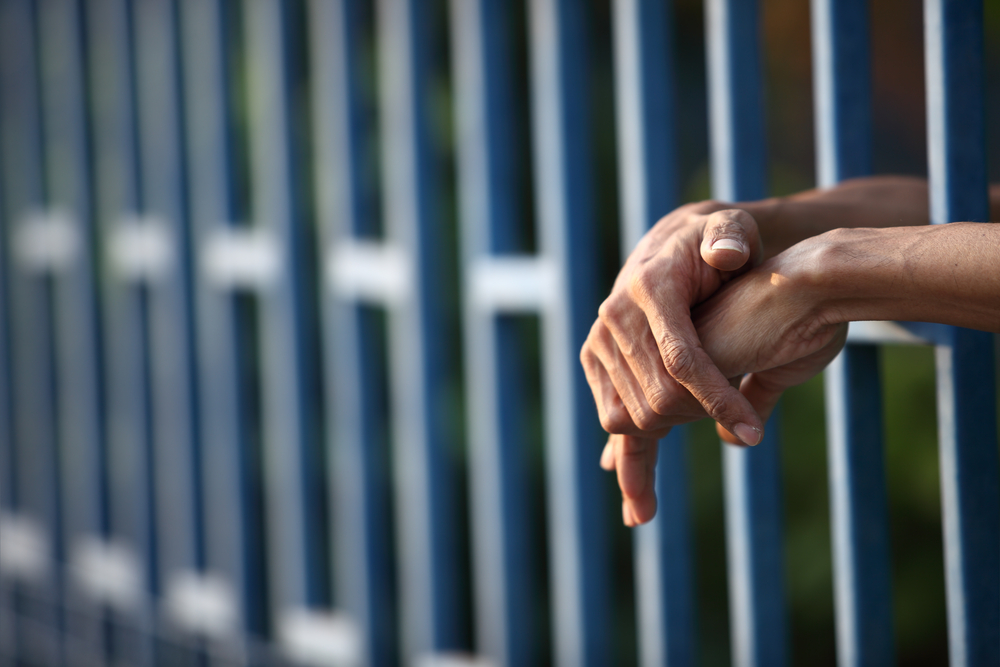 In the winter of 2021, two death row prisoners raised claims in habeas corpus proceedings that their trial attorneys were constitutionally ineffective. But the nation's highest court split in a decision last month ruling that they could not introduce evidence outside of the state court record due to restrictions imposed by a federal law.
The decision put a sour taste in the mouths of public defense advocates and some members of the court, with one dissenting justice calling the majority decision "perverse" and "illogical."
Seeking relief
The issue centers on the case of Shinn v. Ramirez, 20-1009, brought by two men on Arizona's death row who were each convicted of murder in separate cases.
David Martinez Ramirez and Barry Lee Jones lost direct appeals in which they were barred by state law from claiming ineffective assistance of trial counsel. They took another loss in Arizona post-conviction proceedings when their respective attorneys allegedly failed to investigate evidence outside the trial record to raise ineffective assistance claims.
Jones argued that his attorney failed to investigate evidence suggesting that he could not have committed the murder. For his part, Ramirez alleged his counsel failed to investigate his intellectual disability, which would have kept him from receiving the death penalty altogether.
Despite the 2012 decision in Martinez v. Ryan that permitted defendants to raise ineffectiveness claims for the first time in federal court, the divided SCOTUS panel ruled 6-3 that Ramirez and Jones were not entitled to a federal hearing to develop evidence to support those claims.
In its reversal, the majority pointed to the Antiterrorism and Effective Death Penalty Act (ADEPA), which forbids – with some exceptions – the federal court from holding an evidentiary hearing if the defendant "has failed to develop the factual basis of a claim in State court proceedings."
Writing for the majority, Justice Clarence Thomas acknowledged Martinez v. Ryan, but concluded that ADEPA bars federal courts from holding evidentiary hearings after a state post-conviction counsel fails to develop an ineffective assistance claim.
"Respondents' primary claim is that a prisoner is not 'at fault,' and therefore has not 'failed to develop the factual basis of a claim in State court proceedings,' §2254(e)(2), if state post-conviction counsel negligently failed to develop the state record for a claim of ineffective assistance of trial counsel," Thomas wrote for the majority. "But under AEDPA and our precedents, state post-conviction counsel's ineffective assistance in developing the state-court record is attributed to the prisoner."
Chief Justice John Roberts and Justices Samuel Alito, Neil Gorsuch, Brett Kavanaugh and Amy Coney Barrett joined Thomas in the majority opinion.
However, dissenting Justice Sonia Sotomayor said the majority decision "improperly reconfigures" the balance Congress struck in ADEPA between state interests and individual constitutional rights.
"This decision is perverse," Sotomayor wrote in dissent. "It is illogical: It makes no sense to excuse a habeas petitioner's counsel's failure to raise a claim altogether because of ineffective assistance in post-conviction proceedings, as Martinez and (Trevino v. Thaler, 569 U. S. 413, 429 (2013)) did, but to fault the same petitioner for that post-conviction counsel's failure to develop evidence in support of the trial-ineffectiveness claim. In so doing, the Court guts Martinez's and Trevino's core reasoning."
Justices Stephen Breyer and Elena Kagan joined Sotomayor, who argued that the ruling was "inconsistent with" and essentially rendered the reasoning's Martinez and Trevino, a case applying Martinez, as "meaningless in many, if not most, cases."
"The Court's decision will leave many people who were convicted in violation of the Sixth Amendment to face incarceration or even execution without any meaningful chance to vindicate their right to counsel," Sotomayor wrote.
The final say
Ramirez and Jones' attorney, Robert Loeb, said the ruling is "tragic" for his clients.
"The Court's ruling leaves the fundamental constitutional right to trial counsel with no effective mechanism for enforcement in these circumstances," Loeb said in a statement following the decision. "The Court's recent decision in Martinez v. Ryan provided a critical federal forum to protect those central constitutional rights. As the Court itself admits, today's decision guts Martinez and renders the review promised by the Court (less than ten years ago) meaningless."
The Arizona Attorney General's Office, representing the plaintiffs, did not respond to a request for comment before IL deadline.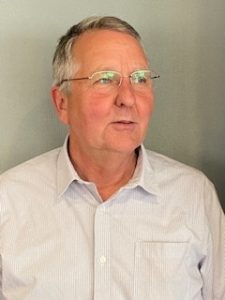 Indiana public defender Steve Schutte said he wasn't expecting for the high court to essentially overturn Martinez and Trevino.
"I'm surprised they went that far," said Schutte, who heads the capital unit at the Indiana Public Defender Office.
Could the SCOTUS decision mean the court cannot offer any relief to an inmate on death row, even there may be evidence that could exonerate them?
The short answer is "yes," Schutte said. He said that Ramirez is ineligible for the death penalty based on the evidence regarding his intellectual disability that was, in Schutte's words, "negligently not investigated."
"No one really disputes that it was unreasonable," Schutte said. "In fact, in (Ramirez's case), the state agreed that trial and post-conviction counsel both unreasonably failed to develop the evidence. Jones has an innocence claim. But Ramirez is constitutionally ineligible for death under the evidence that the Supreme Court now says can't be presented."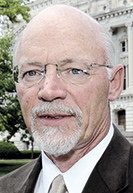 Larry Landis, retired executive director of the Indiana Public Defender Council, opined that the majority decision is an "awful" one. But in answering the question on whether relief could be granted if evidence can prove someone's innocence, Landis said a federal court simply can't get that evidence.
"If it's not in the record of the trial court, and it wasn't raised in the state court they can't consider it," Landis said. "So, it's not like they have stuff that they can't get grant relief on. They can't consider the facts."
If an individual on death row wants to present new evidence to prove they had ineffective counsel, Landis said they'll now have to get it right in state court to ultimately secure relief.
"If you've got an ineffective lawyer at trial that doesn't present evidence of innocence and the post-conviction attorney also doesn't discover it and present it, you're out of luck," he said. "It doesn't matter how innocent you are."
Shutting the door
Schutte says he hopes that the SCOTUS ruling will negatively impact few – if any – Indiana cases. He said that while public defenders endeavor to offer the best representation, attorneys still make mistakes sometimes.
He pointed to the 7th Circuit case of Dentrell Brown v. Frank Vanihel, 20-2473 and 20-2474 as an example.
Brown was convicted of murder in 2009 and tried in an adult court in Elkhart County at age 13. During his trial, Brown's trial lawyer failed to object to a serious violation of his constitutional right to confront witnesses against him. His direct appeal and post-conviction relief petition were both unsuccessful in state court, as well as his initial attempt at federal habeas relief.
But in 2017, the 7th Circuit Court of Appeals reversed the dismissal of his habeas petition, finding the Martinez-Trevnio doctrine applied in Indiana, and remanded to the U.S. District Court for the Southern District of Indiana for a hearing on ineffective assistance of post-conviction counsel.
The Indiana Southern District Court granted Brown a conditional writ of habeas corpus and a state court order ultimately vacated Brown's original judgment of conviction.
In cases where there's evidence that an innocent person was put behind bars, Schutte said that means the person who committed the crime could often still be at large.
"So, for the courts to close the courthouse doors to a guy who says, 'I'm the wrong guy' means they're also at least indifferent to the fact that the right guy is still out there somewhere," he said.
"Ultimately, respondents' proposed expansion of factfinding in federal court, whether by Martinez or other means, conflicts with any appropriately limited federal habeas review," the majority concluded in its decision. "In our dual-sovereign system, federal courts must afford unwavering respect to the centrality 'of the trial of a criminal case in state court.'"•
Please enable JavaScript to view this content.