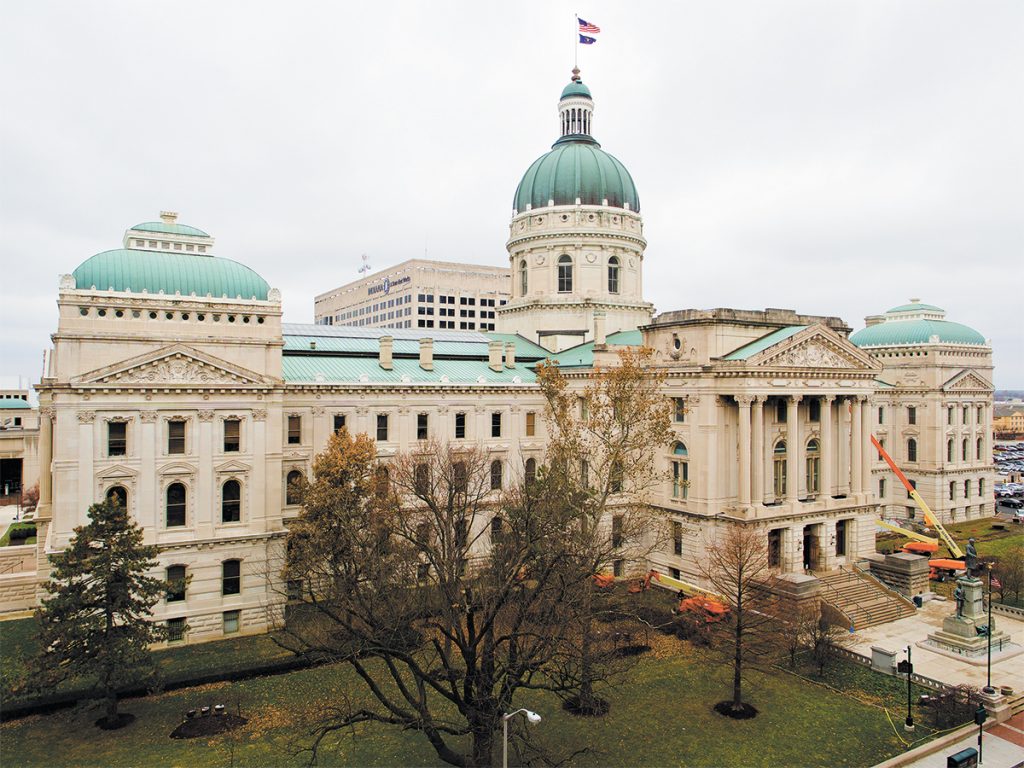 With the 2022 Indiana legislative session approaching, members of the Indiana General Assembly are taking a deeper dive into issues facing the justice system.
The Interim Study Committee on Corrections and Criminal Code held its initial meeting Aug. 26, led by chair Sen. Susan Glick, R-LaGrange, and co-chair Rep. Wendy McNamara, R-Evansville.
The first meeting focused on the topic of assignment of counsel at initial hearings in criminal cases. On Oct. 12, the group will hear testimony on juvenile issues, and on Oct. 26, it will study human trafficking, review trends with respect to criminal behavior, sentencing, incarceration and treatment, and review and approve a final report.
"The interim study committees are an opportunity for us to spend a little bit more time on topics that we don't get to spend during session," McNamara said. "We're all flooded with bills at once, and this gives us the opportunity to really look at data and listen to the experts. We have experts that come in during session, but they are given a lot more time to speak and really present what the issue is — and present both sides of it."
During the first meeting, testimony was heard from multiple criminal justice stakeholders, including the Indiana Supreme Court, Indiana Public Defender Council, Indiana Prosecuting Attorneys Council and Indiana State Bar Association, among others. Members of the nonprofit Vera Institute of Justice also made presentations during the three-hour meeting.
Among those speaking first was Mary Kay Hudson, executive director of the Indiana Office of Court Services.
In her presentation, Hudson shared information about pretrial reform efforts via Criminal Rule 26 and her office's efforts to support counties implementing the measure.
CR 26, which took effect in all courts on Jan. 1, 2020, after a multiyear pilot program, is intended to improve pretrial practices by using evidence-based decision-making during the pretrial stage. The Indiana Office of Court Services has approved the Indiana Risk Assessment System – Pretrial Assessment Tool for use to assess risk at the pretrial stage and is working with counties to get them certified in using the tool.
In her presentation, Hudson said so far, eight counties have been certified and another 32 are in the process of doing so.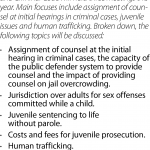 Other testimony discussed the rights of indigent criminal defendants to an attorney, who is — or should — be footing the bill for pretrial services, what first appearance counsel looks like in certain counties and how arrestees benefit from first hearings, among other topics.
Funding, and a lack of available attorneys, were both issues raised with regard to improving pretrial services.
"One of the concerns we face as a state is, we have 92 counties with public defenders in each county," McNamara said. "A portion of the funding is paid by the state and a portion is paid by the local governments. In some counties, you have full-time public defenders and in others it's contract.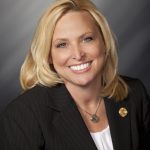 "… What we are trying to figure out is not what the best system is, but the best processes to make sure fair trials occur and fair funding occurs from community to community — those in need of a public defender receive the same level of attention (as) someone who can go out and pay for the highest-priced lawyer in their community."
Bernice Corley, executive director of the IPDC, said there are many complicated factors that go into best practices for initial hearings.
"Many say there isn't enough money to do it — but there is enough money," Corley said. "If we're willing to reinvest our resources, we can have an Indiana that is safer and more equitable if we use the resources we have well."
One statistic presented during the meeting estimated that the state is at 36% capacity of attorneys.
While that poses a major problem, Corley said lessons learned during COVID might alleviate the issue moving forward.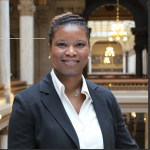 "In terms of not having enough attorneys to do the work, I think COVID has taught us a lot," she said. "I think that we could, in a smart way, use technology to shorten the distance between attorneys and courts that need them. We can use platforms that allow a public defender and a client detained to talk virtually. It's not ideal, but when you're in a situation when you don't have enough physical attorneys, you can economically and effectively use technology to shorten the distance."
The committee's next meeting will focus on juvenile justice, a topic McNamara has worked on extensively over the last few months.
The state representative is co-chair of the recently launched Juvenile Justice Reform Task Force, created by the Commission on Improving the Status of Children in Indiana to pinpoint places for comprehensive change.
Steps to reforming juvenile justice in Indiana are already underway, as the task force is working with the national nonpartisan organization Council of State Governments Justice Center to identify weaknesses and strengths in Indiana's juvenile justice system. A report by CSG outlined six recommendations for improving the system while also pointing out areas of improvement over the last 14-plus years.
McNamara said CSG is going to try and work with the interim committee on some of the topics and provide data and discussion on what they've observed.
Additionally, human trafficking will be revisited by the committee again this fall after McNamara decided to kill a bill during the 2021 session that aimed at "eradicating" the issue. She said a Senate amendment went against the goal of last year's bill, leading to its demise, but she plans to address the issue again in 2022.
"(Human trafficking) is in Indiana and is something that needs to really be addressed," McNamara said, adding that if the committee presents new information, she is open to making adjustments to the bill. "(House Bill) 1200 will be back next year."
All meetings can be watched on the Indiana General Assembly's website. •
Please enable JavaScript to view this content.