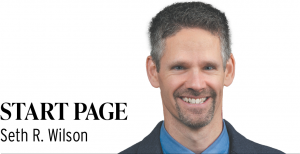 It seems people like to complain about Apple Siri's technology. Most of the time, the complaints seem to be about Siri not recognizing voice commands or accurately converting voice to text. Siri is one of those tools that has a lot of promise. While it has not exactly lived up to the hype, there are some features that are useful. It continues to get better. Here are some thoughts on how you can get more out of Siri and "voice to task" technology.
I often use the "Hey Siri, remind me to" feature. This allows me to capture something I want to remember now while I'm thinking of it. I can capture that thought almost instantaneously. The service is certainly not perfect, but most of the time there's enough context for me to remember what I wanted to be reminded of.
An added benefit is that you can combine a couple of tasks into one. So, I can tell my phone to remind me at a certain time to do a certain activity. When the time comes, my phone will give me a reminder. For example, "Hey Siri, remind me to call my son at 5:15," will prompt my phone to remind me, at 5:15, to call my son.
The reminder function can also set reminders by location. For example, "Hey Siri, remind me to bring in the mail when I get home." Note: You might need to check your location settings to allow this to work properly. For additional ideas, open the Reminders app on your phone to get an idea of what kind of things you can do.
You can also utilize Siri to ask questions. Ask Siri what the weather is like and you'll get a daily forecast. You can ask Siri for information (e.g., sports scores or the height of Mount Everest), for directions, to make calls, send messages, play music, find your Apple devices, even tell a joke, to name a few.
These tools represent a concept I call "voice to task," meaning that not only do I get the text of what I said, but I also have that text put into something that will pop up when I need it.
The critique of Siri is often fair in that it does not always exactly translate what you want it to. You must proofread your voice-to-text translations unless you want some embarrassing results. However, Siri does continue to get better over time and is generally considered to be more secure than its other "voice in a can" competitors.
One thing I've found interesting is that Siri can be a bridge between voice dictation on an iPhone and using voice dictation on a computer. It is more common to see people using voice-to-text capabilities on their phones, meaning they start expecting the same capabilities on their computers. Think of how often you see someone try to touch a laptop screen that is not a touch screen. If you are familiar with speaking a text message to someone, it's not a huge jump to start voice dictating to your computer. The underlying technology is similar. The smart assistant features make it even more powerful. As voice dictating becomes more common, it's less awkward to look like you are talking to yourself.
If you are familiar with traditional dictation, try voice-to-text capabilities on your device. You no longer need someone to type up what you were saying and give you a rough draft — that whole process is now handled by your device. On Mac, Siri and voice dictation are available through the operating system. If you use Microsoft Office 365, many of the apps now have dictation built in (look for the button that looks like a microphone). If you watch what Apple, Google, Microsoft and Amazon do, you will see that "voice to task" is likely the new norm for interacting with devices. This is great to get things off your mind.
To prove this concept, I dictated the entire rough draft of this article on my drive to work, using voice-to-text capabilities and my vehicle's Bluetooth connection. The rough draft was close to what I was saying. We can now literally think out loud and go back and see the text later. Open a Note and give it a try.•
Seth R. Wilson is an attorney with Adler Attorneys in Noblesville. In addition to practicing law, he helps manage the day-to-day technology operations of the firm. He writes about legal technology at sethrwilson.com and is a frequent speaker on the subject. Opinions expressed are those of the author.
Please enable JavaScript to view this content.