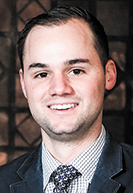 If you're a litigator, mediation is likely a large part of your practice. In many counties, mediation has to be a part of your practice given local rules. Mediation allows many of us to get cases resolved — often cases the parties thought probably had little chance of resolving at all, let alone six, 12 or 18 months before trial.
Nevertheless, there are still a variety of common myths that either prevent parties from mediating a case or prevent them from having a productive mediation.
1. 'The parties are too far apart, so mediation will be a waste of time.'
In Marion County, as well as many other counties, you likely don't have a choice given local rules. You have to attempt mediation ahead of your trial date. Still, parties often feel as if it is simply too early for mediation. That's sometimes true, but more often than not mediations in the earlier stages of the case provide some benefit even if the case is resolved. It at least gives the parties a better idea as to how each party views the case.
On the other hand, many of us have had mediations where we thought there was no chance the case would get resolved based on what was conveyed to us by opposing counsel. Still, somehow, these cases often find a way of getting resolved when you have the parties all present with their respective client(s) or insurance carrier(s) despite the posturing ahead of the mediation. Ultimately, the risk of spending money on a mediation that doesn't get a case resolved is far outweighed by the likely benefit of either getting the case resolved and minimizing further time and expense or getting the parties in a better position to understand how the other views it before proceeding.
This hesitancy is even more common in complex cases with catastrophic damages and significant monetary damages at stake. A former litigator and now mediator at The Mediation Group, Mike Langford thinks this hesitancy is misplaced even when discovery has not yet been exchanged in such a case:
"While it's true that some cases will never have a chance of settling pre-suit, the mere fact that a case has a large monetary exposure or complex issues doesn't mean that a pre-suit mediation is doomed. In fact, every case, even up to the courthouse steps, has a certain number of unknowns, like who will be on the jury, how will certain witnesses come across on the witness stand, how will the judge rule on hotly contested evidentiary issues and, of course, what will be the jury's verdict? But to settle cases, even with those unknowns, the parties make certain educated assumptions and guesses, weighing them against the risk of being wrong and the costs for eventually finding out the answers to those questions. A pre-suit mediation may cause a few more educated guesses, but the risk management analysis for the possible outcomes at trial is still the same. Of course, the big bonus for a pre-suit mediation settlement is the saving of substantial litigation fees and costs and relief of stress to the clients that can occur by avoiding years of litigation."
2. 'Don't do an opening statement, it will only cause the parties to dig in their heels!'
Opening statements aren't right for every mediation, but they can often be highly effective and helpful to all parties. It seems opening statements are becoming far less common and parties are really missing an opportunity.
Denise Page at The Mediation Group says it best: "I call it opportunity because that's what it is. It is an opportunity to insert the intangibles and humanity factors into the case and to make them more real. I think openings are helpful more often than not. The only time I would agree that they aren't necessary is when there is no disagreement between the parties as to the facts of the case; the strengths and weaknesses. Then the only disagreement is value. Even in those cases, having an adjuster meet or hear from the plaintiff may change their valuation. Openings are helpful when the defense is looking at preexisting conditions, prior accidents, subsequent accidents as a hammer in their case. It may inform plaintiff's counsel of something she didn't know, and it certainly makes it easier for the mediator to later point to the evidence that will hurt the plaintiff's case."
From the plaintiff's perspective, opening statements can be helpful because it may be your only opportunity to directly present the most important aspects of your case to the insurance carrier or adjuster prior to trial. Also, the mediation may be your clients' "day in court," and you can show you're fighting for them. From the defense perspective, it provides an opportunity to explain directly to the plaintiff(s) why the case is defensible, how they view it and what the risks associated with the case may be. That is a delicate endeavor for defense attorneys but can be quite impactful in the plaintiff's room.
3. 'A summary judgment motion is pending, so we have to wait to mediate.'
Why? If the issue for summary judgment is a close call, doesn't that provide even more incentive to see if the matter can be resolved before a ruling? Of course, sometimes the outcomes of specific cases are entirely reliant upon that ruling, or the ruling addresses an issue simply too significant to warrant a mediation before that decision. But the automatic hesitancy or refusal for mediation while briefing such a motion or waiting for a ruling is sometimes a missed opportunity for both sides.
4. 'Once the parties have agreed on a monetary amount to exchange, the case has been settled.'
While this should be the case, there is often one major issue when certain language is inserted into a settlement agreement or release but wasn't discussed at mediation: confidentiality clauses. Confidentiality must be bargained for if a party wishes to have it included in a settlement agreement. The defense shouldn't assume a plaintiff will agree to confidentiality, as the defense is not entitled to such and the plaintiff is not required to agree to such. If a material part of the settlement is confidentiality, make sure that's conveyed to the mediator so the plaintiff can consider it. Similarly, make sure the language is prepared so the parties can discuss any necessary changes.
5. 'It's OK to wait until mediation to discuss what your client will or won't do.'
This is especially important for plaintiff attorneys. Sit down with your client ahead of time. Talk about the issues in the case, risks and valuation. Set expectations and talk about value ranges so you're on the same page. This will set the tone and ensure you and your client have an understanding as to what you're working toward.•
• W. Kent Winingham is a personal injury lawyer with Wilson Kehoe Winingham LLC in Indianapolis. Opinions expressed are those of the author.
Please enable JavaScript to view this content.