Broken eyeglasses. A blood-soaked shirt. Bullet casings.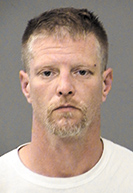 One by one, witnesses to the May 2019 shooting that put two southern Indiana judges in the hospital took the stand last week to recall what they saw at the scene of the shooting at a downtown Indianapolis White Castle restaurant and in the days following. Those witnesses, testifying for the prosecution, ultimately led to the conviction of Brandon Kaiser, the man who shot Clark County Judge Bradley Jacobs and former judge Andrew Adams.
Kaiser was convicted in Marion Superior Court of multiple felony counts of battery and one misdemeanor count of carrying a handgun without a license on Sept. 21. His nephew, Alfredo Vazquez, previously pleaded guilty to misdemeanor battery in connection with the brawl, as did Adams.
Each of the four judges involved in the shooting — Adams, Jacobs, former Crawford County Judge Sabrina Bell and Clark County Magistrate Judge William Dawkins — took the stand for the prosecution, recounting with emotion the events of April 30 and May 1, 2019.
Kaiser himself took the stand in his defense, but Indiana Lawyer was not present for his testimony and his attorney, David Margerum of Indianapolis, did not respond to a message seeking information about the defense's case. Margerum indicated at the beginning of trial that Kaiser would pursue a claim of self-defense.
Third-party witnesses who testified for the prosecution filled in many blanks about the shooting, creating the fullest picture yet of the almost fatal incident.
Cause and effect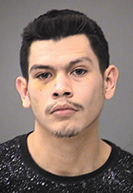 The shooting occurred around 3 a.m. on May 1, 2019, when the judges were in Indianapolis for the spring judicial conference. They arrived at the White Castle on South Street after a night of drinking at local bars and restaurants.
Bell estimated consuming around 10 drinks, Adams estimated consuming around seven beers and Dawkins recalled "casually" drinking beer throughout the night. Jacobs recalled having a scotch and multiple beers.
Kaiser and Vazquez arrived at the White Castle shortly after the judges after having one beer each at Kilroy's Bar & Grill, according to Vazquez, who also testified for the prosecution.
Dawkins was the only judge who entered the restaurant, leaving Adams, Bell and Jacobs to wait outside.
A central dispute in the case has been the question of what actually caused the fight-turned-shooting in the parking lot. Bell and Adams testified that their conversation with Kaiser and Vazquez began with Bell telling the men they would have to use the front door of the restaurant because the side door was locked, and the conversation escalating from there. But Vazquez testified that Kaiser had whistled at Bell, prompting Adams and Jacobs to yell profanities.
There has also been a question about who physically started the fight. Adams testified that he remembered Vazquez running toward him then getting hit, while Vazquez testified that Adams charged toward him first, so Vazquez responded in kind.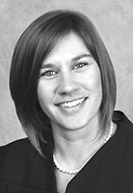 Regardless, a brawl ensued, and Kaiser is eventually seen on surveillance video shooting Adams once in the abdomen, then shooting Jacobs twice in the chest/abdomen area.
On the scene
On the other side of the White Castle parking lot, manager Jeanne Benefiel was taking her break in her truck when an employee came on the headset to tell Benefiel about the fight.
Benefiel went inside to use the restaurant's red phone, which automatically dials out to a security company. But when shots were fired, she placed a call directly to law enforcement.
Benefiel is initially seen on surveillance video standing in the doorway watching the brawl. After Kaiser opened fire, she went outside to tend to Jacobs. She recalled getting towels to apply pressure to Jacobs' wounds while another employee attempted to take off part of her uniform to stop the bleeding.
After the gunshots, Vazquez and Kaiser got back into Vazquez's SUV. Benefiel saw them drive away, with Kaiser making a parting comment to the effect of, "I told you not to mess with me."
Benefiel is also seen briefly tending to Adams before both she and the judge walked to Jacobs.
Law enforcement response
One of the first people to respond to the scene that morning was Indianapolis Metropolitan Police Department patrol officer Joshua Hasseld, who had been sitting in a patrol car in another parking lot about a block away. Hasseld recalled trying to get a statement from Bell, who he described as "visibly upset" and "in an almost hysterical state."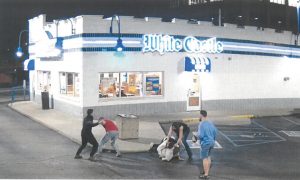 Kaylee Schellhaass with the Marion County Crime Lab was also called to the scene to document and collect evidence. Her testimony included photos of a blood-soaked parking lot, three pairs of broken eyeglasses, bloody towels, a fired bullet casing and a fired bullet covered in blood.
Schellhaass later went to the shock room at Eskenazi Hospital, where she found the white shirt Jacobs had been wearing, soaked through on all sides with blood. She also found a fired bullet cartridge on the floor near the shirt.
IMPD Det. Ronald Clayton — who sat with the prosecution attorneys throughout the case — was the lead aggravated assault detective on the scene, and he called in homicide detectives for assistance.
At the hospital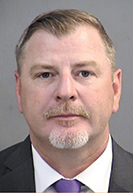 Adams was taken to Indiana University Health Methodist Hospital in Indianapolis, where he was seen by Dr. Jonathan Kirschner.
Kirschner said Adams was admitted as "Trauma One," which he described as the "top trauma" level. When a patient is Trauma One, the case involves not only medical professionals but also other professionals such as a chaplain and a social worker. Clayton likewise said Trauma One patients have a "good percentage of passing away."
Adams was conscious when he arrived at the hospital and described his pain as a 25 on a scale of one to 10. He had been shot in the colon and his large intestine was severed, so he went into emergency reconstruction surgery without which, according to Kirschner, he was facing infection or even death.
Photos taken in the hospital showed Adams with a swollen and black right eye, several scratches and bruises, a knot in the back of his head and tubes running into his neck.
The now-former judge would spend 16 days in the hospital – a longer stay than is normal for that type of gunshot wound, according to Kirschner. He experienced internal leakage after the initial surgery, leading to sepsis and subsequent procedures, including a colostomy, colostomy reversal and ileostomy.
Meanwhile at Eskenazi, Jacobs was dealing with a liver injury. He said a bullet "nicked" his liver and added somehow both bullets had missed his vital organs.
Even so, Jacobs was intubated and had broken ribs, a broken nasal bone, facial injuries and a back muscle spasm. When he tried to eat, his stomach would not digest any food, which meant it had to be sucked out, leaving him unable to retain nutrients.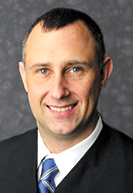 Also, Jacobs told his doctors he didn't want strong pain medications based on his experience presiding over a drug court program.
Jacobs' initial hospital stay was about two weeks, during which time his doctors "pulled everything out" from his abdomen to search for any debris. When Jacobs was discharged, he was told that he would likely get pneumonia, and he did, in fact, have to be admitted to Clark Memorial Hospital in Jeffersonville for an overnight stay to treat pneumonia not long after he returned home.
Photos of Jacobs in the hospital showed a long line of staples down his abdomen where doctors opened him up for surgery. There was also a photo of a very large, very dark bruise on his back, which he now believes was liver bruising.
Aftermath
After speaking with nearby witnesses and tracking down Vazquez's receipt from Kilroy's, law enforcement obtained a search warrant for the duplex Kaiser shared with Vazquez. Officers attempted to serve the warrant on May 4, 2019, according to Clayton, but were unable to get Kaiser to exit the home using a loudspeaker and a phone call.
Thus, law enforcement began deploying tear gas. It took six rounds of tear gas and nearly four hours of SWAT team negotiations before Kaiser came outside.
Law enforcement subsequently photographed both Kaiser and Vazquez, who each had a few scratches. They also seized Vazquez's SUV, but the gun was never found.
In the intervening years, Vazquez and Adams pleaded guilty and received suspended sentences — Vazquez's served on probation — while all three judges were suspended without pay, Adams for 60 days and Bell and Jacobs for 30 days. Dawkins was neither criminally charged nor disciplined.
Adams lost his bid for reelection in 2020, while Jacobs ran unopposed that year.
Bell was up for reelection this November but ended her campaign in the spring and resigned from the bench following a felony charge in a separate criminal case. She has agreed to never hold judicial office again.
Adams is listed on the Indiana Roll of Attorneys as working at the Adams Law Office in Jeffersonville.
Kaiser will be sentenced Oct. 21.•
Please enable JavaScript to view this content.