Women's Forum. Family Initiative. Mansfield Certification.
The list of women-centered law firm programs could go on. Female lawyers say they've seen a concerted push over the last decade to develop women law firm leaders, and those efforts seem to be bearing fruit.
In 2011, 15.6% of law firm equity partners were women, according to data from the National Association for Law Placement. In 2019, that proportion had grown to 20.3%.
Firms with Indianapolis offices are among those leading the charge for greater diversity in law firm leadership. Working Mother recognized Faegre Drinker Biddle & Reath, Jackson Lewis, Littler Mendelson, Ogletree, Deakins, Nash, Smoak & Stewart, Quarles & Brady, and Taft Stettinius & Hollister — all firms with offices in the Hoosier state — as among the Best Law Firms for Women in 2020. Also, Faegre Drinker, Frost Brown Todd, Jackson Lewis, Littler, Stoll Keenon Ogden and Taft received Mansfield 3.0 certification in a program designed to ensure diverse pools of lawfirm leadership candidates.
Within these firms are leadership committees comprised of significant numbers of women. At Faegre Drinker, for example, six out of 10 members of the firm's executive suite are women, one of whom is a woman of color. At Ogletree Deakins, 40% of the firm's compensation committee is comprised of women, with similar numbers reported at each firm recognized this year.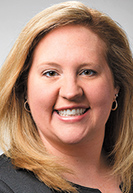 There are myriad reasons why the female lawyers think their offices — including those in Indiana — are being led by increasingly diverse groups. Whether it's women-specific leadership programming, mentorship opportunities or family-friendly leave policies, firms say the key is recognizing that supporting diverse talent leads to better business outcomes.
But though the data on women in leadership is encouraging, lawyers acknowledge there's still work to be done toward reaching the goal of gender equity.
"While we were recognized as one of the best law firms for women, the firm embraces the idea and the challenge that we can and still should do better," said Lucy Dollens, Indianapolis managing partner at Quarles & Brady.
Coping with COVID
Of late, the focus for firms has been adjusting to the COVID-19 pandemic. For many lawyers, that's meant a transition to working from home alongside children who are learning from home.
While men share in household duties, women still shoulder the largest portion of domestic responsibilities, said Tracy Betz, a partner at Taft and co-chair of the firm's Gender Advancement Committee. To that end, her firm has made efforts to support women who are trying to manage their practice and support their children's education. One way Taft has done that has been through its emergency babysitting program, which was expanded to give lawyers additional days to take advantage of the babysitting service, Betz said.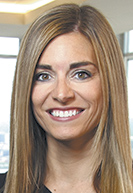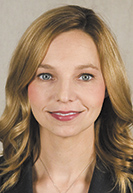 Also, Taft is using a questionnaire to gauge how its female lawyers are doing after months of remote work — do they feel like they're missing out on any professional opportunities?
At Ogletree Deakins, firm leaders are trying to embrace caregivers of all kinds. Through its OD Family program, the firm hopes to offer meetings specific to lawyers caring, for example, for young children, high schoolers and even the elderly or the disabled.
"We're trying to support them during this pandemic and bring them together so that they know they're not alone in this and can support each other," said Trina Ricketts, an Ogletree shareholder in Kansas City who co-chairs OD Family.
Meeting Mansfield marks
Part of the Mansfield certification program — requiring consideration of an applicant pool that is at least 30% diverse — since its inception in 2017, Faegre Drinker also has the distinction of having Mansfield Plus Status. That means not only did the firm consider a diverse applicant pool — it also achieved a 30% diverse lawyer representation "in a notable number of … current leadership roles."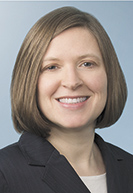 But the work isn't done, according to Anne Ricchiuto, a Faegre Drinker partner and co-chair of Faegre Drinker Women. The firm is continuing on to earn Mansfield 4.0 status next year, and it also actively tracks projects to ensure women and diverse lawyers are given opportunities to "work on significant matters with key clients."
"That really is the ground work for growth and leadership within a law firm," Ricchiuto said.
Frost Brown Todd earned Mansfield certification for the first time this year, said Kandi Hidde, the soon-to-be member-in-charge of the firm's Indianapolis office. Frost was already making efforts to ensure diversity in its hiring practices, Hidde said, but the benchmarks required under the Mansfield program gave more structure to their efforts.
And the results have been quantifiable, Hidde continued. For example, since implementing the Mansfield benchmarks, Frost Brown Todd has hired 28% more diverse lateral partners. It has also been recognized with the Women in Law Empowerment Forum's gold status for the last eight years.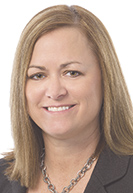 "Our mission, which I intend to help foster and keep going, is to have an inclusive environment where all lawyers have the opportunity to contribute, grow and succeed," Hidde said.
Tried and true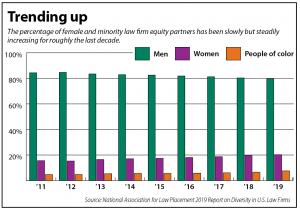 Programs such as the Mansfield initiative are a positive new trend toward gender equity in the legal profession, lawyers say, but more traditional leadership development opportunities still have their place.
For example, business development and client pitches are tenets of law firm growth. At Stoll Keenon Ogden, firm leaders have taken Mansfield a step further by combining its benchmarks with traditional business development opportunities.
"One of the reasons lawyers will cite for not advancing is business development," said Dana Howard, a member in Stoll Keenon Ogden's Lexington office. "I think research has shown that female attorneys are just as capable at developing business, so we want to make sure that female attorneys are given consideration for business pitches."
Accomplishing that, Howard said, is a matter of ensuring that at least 30% of the firm's business pitch teams are women. Putting work such as business development into the confines of the Mansfield benchmarks has led to a noticeable increase in opportunities for female lawyers, she said.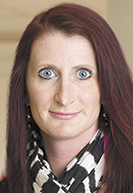 As the managing partner for Quarles in Indianapolis, Dollens herself has been on the receiving end of leadership development programming. One such opportunity came when she participated in the executive training program at the Kellogg School of Management at Northwestern University.
Traveling to the Illinois school with a group of men and women, Dollens said she was given the opportunity to undergo a "highly intensive" training program that helped shape her as a leader. Now, the program is continuing to allow the next generation of Quarles leaders — women included — to have the same specialized experience.
Future efforts
As they look to the future of their firms, female lawyer-leaders say their firms are mindful of lingering women's issues such as the wage gap.
At Ice Miller, partner Heather James, who co-chairs the Diversity & Inclusion Council, said the firm's compensation committee considers pay equity studies to ensure equal pay for its lawyers. At Faegre, the compensation committee is led by two women, Ricchiuto said, a fact she says sets her firm apart.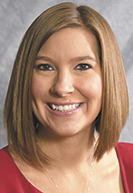 Ice Miller has begun efforts to earn Mansfield 4.0 certification, the first time it has participated in the program. Also underway is a review of a recent women's retention survey, designed to help the firm gauge how it can better support women attorneys so that they can balance their professional and personal obligations.
Critically, mentorship is a major theme of women's initiatives across all of the firms. The idea, lawyers say, is that if young female associates see older female partners making important decisions, the associates will believe that they, too, can one day hold a leadership position.
"The biggest thing that I'm most proud of, other than successfully transitioning to remote work and back, is having these women in charge of these offices," Betz said of Taft, which has multiple female partners-in-charge, including a woman of color. "It's kind of funny how it seems so normal all of a sudden."•
Please enable JavaScript to view this content.