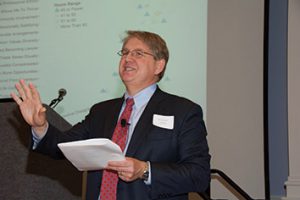 The traditional career path for Indiana attorneys – graduate from law school, become an associate in a law firm, work long hours and eventually become a partner – appears to be broken, or at least cracked.
Read More
Thirty-eighty percent of the respondents to the Indiana Lawyer's 2015 Practicing Law in Indiana survey listed transition or succession planning as the greatest challenge to their organization's viability. Only the issue of managing costs while protecting quality of service topped this concern, which 42 percent found to be the greatest challenge.
Read More
The pro bono community still believes having attorneys donate their time and professional skills remains a viable method for providing services to low-income individuals and families. But Indiana attorneys overwhelmingly indicate they neither want to be told to volunteer nor be obligated to report their volunteer hours.
Read More
By a more than 2-to-1 margin, attorneys who responded to the IL survey said their organization encourages them to promote themselves and their firm or organization, compared to those who said their organization discourages social media.
Read More
Law firms large and small face similar challenges – keeping costs down and quality high while also finding ways to sustain and grow the business.
Read More
Life's not bad being a lawyer. Work is satisfying, there's time for life outside work, and the pay is good. But I wouldn't recommend it. Those contradictions in lawyers' prevailing attitudes were revealed in Indiana Lawyer's Practicing Law in Indiana survey.
Read More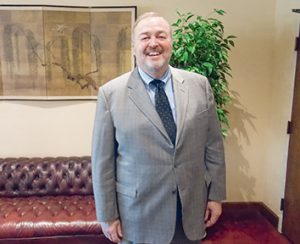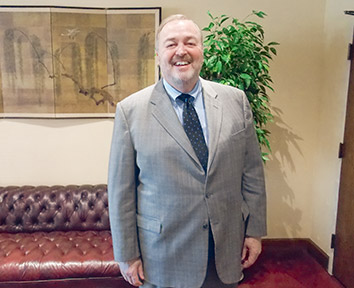 James Hehner brings 30-plus years of professional experience to the leadership post for the Defense Trial Counsel of Indiana.
Read More
In 2015, the Defense Trial Counsel of Indiana's Amicus Committee participated in a number of interesting appeals, two of which are set for oral argument in the near future. The cases DTCI became involved in this year, as in past years, pertain to a variety of issues which are of significant interest to the defense bar.
Read More
The Defense Trial Counsel of Indiana named its 2016 officers and directors at its 22nd Conference and Annual Meeting Nov. 19-20. The officers and directors will take office Jan. 1, 2016.
Read More
Welcome to the Indiana Lawyer's "survey issue"! I hope that you find the data revealed in the pages of this publication interesting and that it spurs conversation and serves as a catalyst for positive change in the legal community.
Read More
"Back in our day," reasonable suspicion for a traffic stop was based upon objective evidence that the suspect had committed a traffic violation.
Read More
Bob Hammerle says "Trumbo" is a study in American history that should not be forgotten.
Read More
At some point in life, you may have an experience that helps you to redefine your priorities. I had such an experience about three weeks ago, when I took a tumble, head first, down a long and steep staircase in my home.
Read More
It is crucial to have a clear, written agreement with your client explaining not just the scope of your services, but how you will be paid for those services. Be careful that you don't run afoul of your professional obligations in that fee agreement or in your billing.
Read More
St. Joseph Superior Judge Jerome Frese is retiring early next year, opening up a spot on the bench. The St. Joseph County Judicial Nominating Commission will hold interviews with candidates in late December.
Read More
A judge on Thursday sentenced former Subway pitchman Jared Fogle to 15 years and eight months in federal prison — even more than requested by prosecutors — for trading in child pornography and having sex with underage prostitutes.
Read More
President Barack Obama's administration moved quickly to seek a U.S. Supreme Court hearing on his plan to shield as many as 5 million undocumented immigrants from deportation, setting up the prospect of a politically charged court battle next year.
Read More
Indianapolis Legal Aid Society is kicking off its annual holiday fundraiser this week, hoping to raise $175,000 to $200,000.
Read More
Indiana's longest-practicing attorney passed away recently. Alexis "Alex" P. Cholis, of South Bend, died Nov. 8 at 99. He formally retired in 2013, more than 71 years after he was admitted to the Indiana bar.
Read More
A lawsuit challenging the Indiana governor's decision to stop state agencies from helping resettle Syrian refugees alleges that the action wrongly targets the refugees based on their nationality and violates the U.S. Constitution and federal law.
Read More
Read recent decisions from Indiana appellate courts.
Read More
Within the past two weeks I have had the pleasure of being a part of the 2016 planning retreats for the sections, committees and board of the Indianapolis Bar Association and the board of the Indianapolis Bar Foundation.
Read More
Here's a holiday gift for your whole firm: Indianapolis Bar Association members can now offer firm members and employees—both legal and non-legal—discounts through NPP.
Read More
On Nov. 5, 2015, the Indiana Supreme Court issued an Order Amending the Indiana Child Support Guidelines ("Guidelines").
Read More
When fear, worry and pain make life dark, you can be the light. Local hospice patients facing end-of-life legal matters get free assistance from the IndyBar Hospice Program–and we need you to help!
Read More