DEC. 28, 2016-JAN. 10, 2017
The new jail proposal also emphasizes early intervention, treatment and diversion.
Read More
As the Indiana Legislature prepares to outline the state's priorities when crafting the next biennial budget during the 2017 session, the Indiana Supreme Court is requesting a $3 million boost to support the future of court technology, one of the judiciary's highest priorities.
Read More
The St. Joseph County venue handles the fallout from broken and abusive relationships.
Read More
While Indiana's two nominees to the federal judiciary have a chance to get a confirmation vote before Inauguration Day, the possibility is extremely slim. The pair likely will find a place in the history books rather than on the bench.
Read More
Companies and the employment lawyers who advise them had, in many cases, worked for months planning to comply with new Department of Labor regulations affecting millions of salaried employees who are exempt from overtime pay. All they know after a judge blocked the rule is that they don't know what's next.
Read More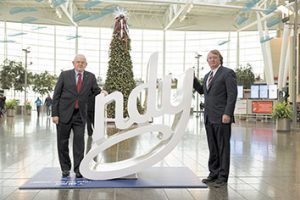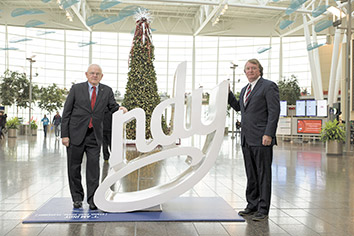 Rex M. Joseph Jr.'s nearly 29 years as counsel for the Indianapolis International Airport Authority Board included helping land the airport at an entirely new location after some of the most turbulent times in the nation's modern history.
Read More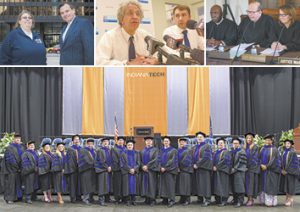 From law school troubles to new court initiatives, take a look back at the top stories in Indiana Lawyer this year.
Read More
For Indiana attorneys, the new year marks the effective date of the new Admission and Discipline Rule 23. The importance of Rule 23 is generally limited only to those unlucky few who find themselves being investigated or prosecuted by the Disciplinary Commission. However, Rule 23 also contains substantive provisions on how each lawyer must manage his or her trust account.
Read More
In the upcoming new year, take some time to think about your unique gifts and how you can use them to change the life of someone else for the better. In doing so, you can bring purpose and meaning into your own life as well.
Read More
The tracking down of lost keys is a regular ritual in my home. Duplicate keys for newer cars are expensive. That gave me the idea to investigate a low-cost, high-tech method to keep track of that key.
Read More
Bob Hammerle says you'll be glued to your seat from the moment of the opening number in "La La Land."
Read More
A southern Indiana deputy clerk who was fired after she refused to issue a marriage license to a same-sex couple lost her civil-rights lawsuit against the county clerk. Her suit claimed religious discrimination on the basis of her avowed Christian belief that same-sex marriage is "against God's law," which is "above legal law."
Read More
A group advocating the legalization of marijuana that was denied permission to hold a rally at the courthouse in Lafayette won an injunction against the county in federal court.
Read More
In 2010, the registry was enhanced so that victims can be sent a text or email whenever the respondent has been served or the general order is set to expire. Victim notifications sent from the registry total 196,697.
Read More
Read recent appellate court decisions.
Read More
Read who's recently been suspended or resigned from the bar.
Read More
View photos from a Dec. 13 IBF Trivia Night.
Read More
This is the last column I will write as president of the Indianapolis Bar Association. I'm sure it won't surprise you that writing this column was one of the hardest duties of the job for me.
Read More
Several IndyBar sections and divisions organized community service events that served in a variety of ways this year, from meal preparation to hosting a holiday party.
Read More