DEC. 30, 2015 – JAN. 12, 2016
Federal Judge Robert Miller Jr., who is taking senior status next month, has been praised for his legal analysis and temperament. Hosting a New Year's Eve party? You may face heightened liablity after a recent Court of Appeals decision. In our final installment of 25th Anniversary stories, we ask lawyers what they think the practice of law will be like in 2040.
Just in time for holiday revelry and New Year's Eve celebrations, an Indiana appeals court ruled hosts of house parties may be held liable for the well-being of guests who drink too much.
Read More
Cousins marking 25 years as lawyers are among quartet of Zappias practicing in St. Joseph County.
Read More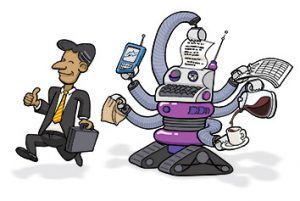 As part of Indiana Lawyer's commemoration of its silver anniversary this year, we asked a varied group of attorneys to look ahead to the year 2040. They outlined what they thought the profession would be like, how they hoped the profession would change, and what they did not want the profession to become.
Read More
Recent rulings from state and federal courts underscore that while Indiana's alcohol laws may be silly, quirky and arcane, they are not so easily changed.
Read More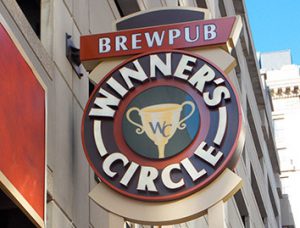 The Indiana Supreme Court wants to hear more from Hoosier Park about why patrons at its Winner's Circle off-track betting parlor in Indianapolis should be allowed to light up when smoking in public is otherwise generally banned by city ordinance.
Read More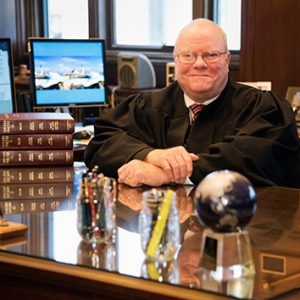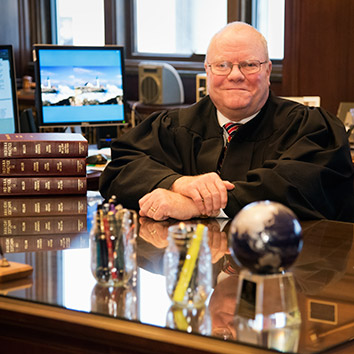 With the exception of the year Judge Robert Miller Jr. spent clerking for the late U.S. District Judge Robert Grant, he has spent his entire working life wielding a gavel. He served for 11 years in St. Joseph Superior Court before his appointment to the federal bench.
Read More

Here are the highlights of what made headlines in the Indiana Lawyer in 2015.
Read More
Birthdays, anniversaries, and a new year are good times for reflection and evaluation. That's part of the reason we take a look back at the news we covered throughout the year in our last issue of the year and why we devoted stories each month in honor of our 25th anniversary in print.
Read More
As it turns out, acting in a civil manner is not just a way of being polite, or being a good advocate or a way to make the profession look good. In fact, being uncivil in and of itself can lead to disciplinary sanctions.
Read More
The Indiana Court of Appeals recently affirmed a ruling in Patchett v. Lee, 29A04-1501-CT-1 (Ind. Ct. App. Nov. 19, 2015), which held that government reimbursement rates are not an accurate reflection of the value of health care services, and thus are inadmissible as evidence of the reasonable value of medical services in personal-injury cases. The Patchett ruling signified a major shift in Indiana law on the determination of medical specials damages.
Read More
The start of the new year is always a good time to clean up computer files. Hard drive maintenance is often something that goes unattended until it is too late. Today's article will describe an instance where I took some of my own advice and replaced and upgraded a hard drive before it failed.
Read More
Conceptually, attorneys (and especially perhaps members of organizations like DTCI and ITLA) embrace as inviolate the right to trial by jury. We cite the concept both as a goal and as the bedrock of our existence – and sometimes in responses opposing summary judgment motions. But the Indiana Supreme Court "2014 Indiana Judicial Service Report, Vol I: Judicial Year in Review" caused me to look more closely at how that right is being exercised as a practical matter.
Read More
Bob Hammerle reviews "Chi-Raq" and also picks his top films of the year.
Read More
Indiana Justice Brent Dickson was recently recognized with the Indiana Bar Foundation President's Award for his many years of service on the bench and support of civic education.
Read More
Read recent appellate court decisions.
Read More
Read who recently resigned from the Indiana Bar.
Read More
This time of year, as one year ends and another begins, I always feel a little anxiety.
Read More
Make sure to mark your brand-new 2016 calendar now for the upcoming Indianapolis Bar Association and Foundation Installation Luncheon, which will take place on Wednesday, Jan. 27, 2016, from noon to 1 p.m. at the Columbia Club.
Read More
The Indianapolis Bar Association is pleased to join with the Marion Superior Court in announcing the renewal of the successful "Attorney Access Card" program!
Read More
For 80 IndyBar members, 2015 marked a significant milestone in their careers. According to IndyBar records, these members celebrated their 50th or 25th year in the practice of law this year.
Read More
Volunteers are needed for Ask a Lawyer.
Read More
Want to make an impact? The IndyBar Homeless Shelter Project is looking for attorney volunteers.
Read More
It's resolution time. Whether you've resolved to become more efficient, to save money or to become more effective in your practice, the IndyBar has a member benefit or resource available to help you along the path to resolution success.
Read More