FEB. 11-24, 2015
Of the billions of text messages sent daily in the world, a few will wind up as evidence in litigation. A few that should will not, and that could mean trouble for lawyers. Twenty-five years ago, Marion County decided to create domestic relations courts. They didn't last, but some counties still funnel these cases to specific judges. Bills in the General Assembly to raise minimum wage in Indiana will go unheard. But supporters say the language may be able to be inserted in a separate bill in the future.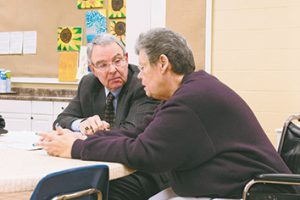 Residents in homeless shelters in Indianapolis are receiving legal advice and guidance through the Homeless Shelter Project. The program, now administered by the Indianapolis Bar Association, sends pairs of attorneys to a handful of shelters around the city every three weeks to meet with residents needing help.
Read More
The Indianapolis legal community was divided in the early 1990s over a plan to concentrate domestic relations cases into specific courts. The proposal became a reality, but the reality became too burdensome.
Read More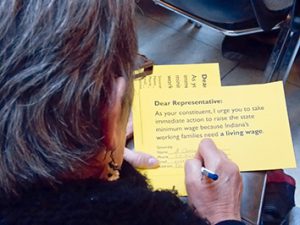 More than half of states in the U.S. have enacted laws increasing their minimum wages above the federal standard of $7.25 an hour, but the Indiana Legislature won't even discuss it.
Read More
Community corrections officers should have cause before searching the home of someone who has signed a waiver of their Fourth Amendment rights as a condition of probation, a lawyer argued recently before the Indiana Supreme Court.
Read More
Two different stories by two different witnesses highlighted Indiana's continuing struggles with its new criminal code.
Read More
County clerks being overrun by expungement petitions are asking the Legislature to impose a filing fee to help offset the costs of processing the forms and restricting the records.
Read More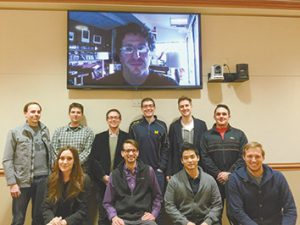 Lawyers should not feel threatened by the new programs and websites that, in some cases, let lay people handle some of their legal issues, an attorney and legal technology entrepreneur says. In fact, the new technology actually allows lawyers to fill their true role as counselors.
Read More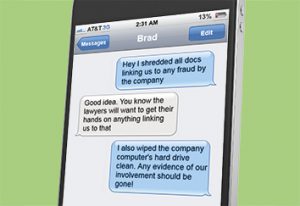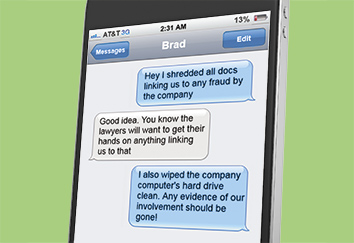 Of the billions of text messages sent daily in the world, a few will wind up as evidence in litigation. A few that should will not, and that could mean trouble for lawyers.
Read More
What we often forget is that the focus of legal-based technology is to increase the productivity of attorneys, paralegals and administrative staff. We're focused on the next big thing when we should be identifying how to customize our existing technology to save time and increase productivity.
Read More
The dramatic changes that our world has experienced, and the impact those changes have had on the practice of law, has produced a fertile supply of topics to address over the years.
Read More
The dispute between former Indiana University Purdue-Fort Wayne Chancellor Michael Wartell and Purdue University has attracted much media attention – some of it wondering why Purdue would fight so hard to protect its claim that a lawyer-investigator's report was protected by the attorney-client privilege and should not be released.
Read More
Let me again venture out on a limb and make my Academy Awards picks. Of course, I will likely be wrong, but never in my cinematic heart.
Read More
Mediation got an early and strong foothold in California in the late 1980s and that state has been an incubation site for several trends in the mediation process – some good, some bad and some perhaps a little ugly.
Read More
Do you think you are too smart to be duped by a fraudster? Have you been paying attention to our fraud articles? The Association of Certified Fraud Examiners estimates that the typical organization loses 5 percent of its annual revenue to fraud. Test your knowledge on fraud by taking this 10-question quiz.
Read More
When New York City claimed 20-30 inches of snow were coming (and got less than 10), I was reminded of so many lawyers who claim three days for their case (but only use one). All of us on the bench or bar tailor our talents toward forming our best judgments. Such a responsibility necessarily includes the talented due consideration of time.
Read More
Attorneys for Purdue University say the school has settled a federal lawsuit over the forced retirement of Indiana-Purdue Fort Wayne's former chancellor.
Read More
Indiana University Maurer School of Law announced Wednesday that it has established scholarship and mentoring programs for graduates of five liberal arts colleges for women.
Read More
Indiana Tech Law School has started a part-time day program to allow students to obtain their J.D. in as many as seven years.
Read More
Less than 12 hours after Anthem Inc. reported hackers had stolen data on as many as 80 million current and former customers, Indianapolis attorney Irwin Levin already was preparing a class-action lawsuit against the company.
Read More
A veterans court could be up and running in Hamilton County within 45 days after the county council on Wednesday approved startup funding.
Read More
The vacancy on the U.S. District Court for the Southern District of Indiana could be filled by the end of the year, according to Indiana's Democratic U.S. senator.
Read More
Read who have recently been suspended by the Indiana Supreme Court.
Read More
Wave of the future or malpractice nightmare?
Read More
Volume XII of the DTCI Indiana Civil Litigation Review is now in planning stages.
Read More
As I have worked my way through the chairs of the IndyBar to become the 2015 president, I have had the good fortune to meet other bar leaders at American Bar Association meetings. I have learned time and again that bar leaders around the country view the IndyBar as the "Gold Standard" of metropolitan bar associations.
Read More
The Racing Attorney Conference (TRAC), an annual motorsports legal conference planned and presented by the Indianapolis Bar Association and the North Carolina Bar Association Sports and Entertainment Law Section, returns to Indianapolis on April 14 and 15, 2015.
Read More
The 2015 Indianapolis Bar Association and Foundation Boards of Directors were installed at the Installation Luncheon at the Hyatt Indianapolis on Jan. 29.
Read More