Prosecutors, public defenders and judges around the state have been attending special seminars, updating computer programs and reading through the new criminal code in preparation for the switch. Many say they will need about six months before they feel comfortable with the new code, and they expect they will be juggling cases charged under the old code for at least another 12 to 18 months.
Read More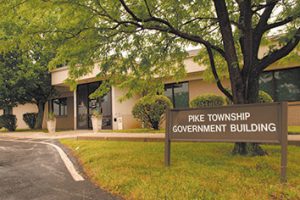 Marion County's unique township small claims courts may be on the verge of extinction, hastened by a game-changing ruling this month by the full 7th Circuit Court of Appeals.
Read More
Children become consenting adults when they turn 18, but that's also the age at which a few will seek to legally become someone's son or daughter. Adult adoptions are fairly rare, but they're sought for a host of reasons from the sentimental to the sensible, family law attorneys say.
Read More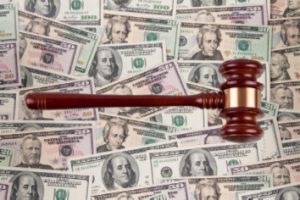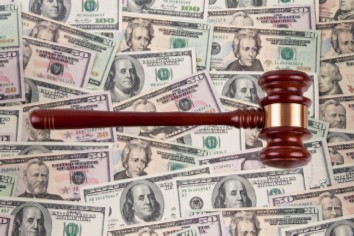 Attorney registration fees set to increase nearly 25 percent will cover shortfalls in the judiciary programs they fund and give a temporary emergency boost to the state's pro bono districts.
Read More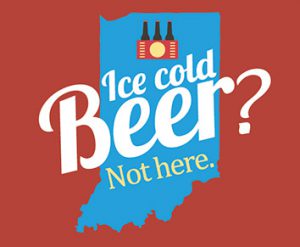 The challenge to Indiana cold beer regulation continues in state court and 7th Circuit Court of Appeals.
Read More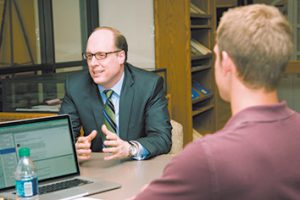 Austen Parrish was happy at Southwestern Law School where he taught and served as an administrator for 11 years. He liked the school and his work so much that he was never tempted to apply for the dean vacancies that open every year – until he learned Indiana University Maurer School of Law was looking.
Read More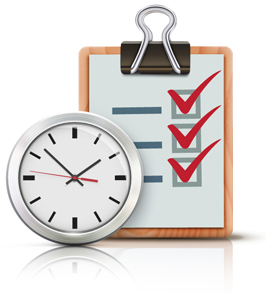 A task force at the recommendation of the Indiana Supreme Court recently looked at five areas concerning pro bono work and the reporting of hours, including whether attorneys' reported pro bono hours should be disclosed publicly.
Read More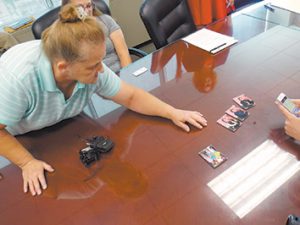 Adoptive families who've sued the state and likened the Department of Child Services to deadbeat parents for failing to pay promised subsidies to people who adopt foster children aren't alone in feeling slighted, child and adoption advocates say.
Read More
Estate planning for "gray divorcees" presents unique challenges for their legal and financial planning professionals.
Read More
A subsequent divorce between a biological parent and stepparent can have a devastating impact on the stepparent/stepchild relationship that often rivals that of a biological parent and child. This relationship is so significant that nine of our states recognize stepparents as having a right to seek visitation of a child.
Read More
Blogging is a great communication tool for lawyers. For other attorneys who are considering launching their career into the blogosphere, here are four tips.
Read More
Congratulations! You made it to the Fifty and Over Club – or hope to someday. After all, not making it means you're a member of the Six Feet Under Club, a dirty place to be. As a bonafide member of the elite 50 and over team, you know the joys of waking up with more creaks than your wood floors.
Read More
While no one should operate under the illusion that total Internet privacy is obtainable, there are at least a few things you can do to keep from being a complete open book when using the Internet.
Read More
Not since my office had to represent the state in lawsuits arising from the State Fair disaster has a dispute been so seemingly impossible to address in a way that the public would accept as being fair to all concerned.
Read More
Bob Hammerle says "How to Train Your Dragon 2" is a sequel with meaning and is an animated film that you should hunt down.
Read More
On June 25, 2014, and the next day, I officiated over 50 same-sex marriages. For reasons I did not expect, it may have changed my life.
Read More
Indiana University Maurer School of Law and Wabash College have entered into an agreement establishing a scholarship and mentorship program for Wabash students interested in going to law school.
Read More
The only person to serve as Indiana's top ethics watchdog since the position of inspector general was created in 2005 is planning to leave.
Read More
Terry McCaffrey, the executive director of the Volunteer Lawyer Program of Northeast Indiana, died July 3. He was 55.
Read More
Marion Superior judges Friday delayed enacting a policy opposed by Prosecutor Terry Curry that would ensure major felony suspects a probable cause determination within 12 hours of arrest.
Read More
The Indiana Supreme Court has accepted a certified question from a federal court in northern Indiana in a case filed by the Indiana Patient Compensation Fund against a professional liability insurance provider involving claims against former doctor Mark Weinberger.
Read More
A former federal prosecutor is being hired by Ball State University to review the handling of fraudulent investments that cost the school $13.1 million.
Read More
The next chief justice of the Indiana Supreme Court will be chosen by the Judicial Nominating Commission Aug. 6, the court announced Friday.
Read More
7th Circuit Court of Appeals June 25 Civil – Religious Display on Public Land Chris Cabral and Nancy Tarsitano v. City of Evansville, Ind.; Appeal of: West Side Christian Church 13-2914 An Evansville church that sought to display multiple six-foot-tall crosses along the city's public Riverfront cannot appeal the court order that prevents the city […]
Read More
Independent contractors are usually excluded from coverage under the Indiana Worker's Compensation Act. Accordingly, an individual's status as an independent contractor may serve as a defense to an otherwise compensable claim. While this general principle – that independent contractors are not covered by the Act – seems simple enough, the provisions of the Act addressing independent contractors can give rise to some complex legal and factual issues.
Read More
The Defense Trial Counsel's Annual Meeting will be held Nov. 20-21 at French Lick Resort. One of the highlights of the meeting is the presentation of the Defense Lawyer of the Year, the Diplomat of the Indiana Defense Trial Counsel, and the Outstanding Young Lawyer awards.
Read More
Summertime is a wonderful time of the year. Not only are there so many things to do outside (when it finally stops raining), but there are also lots of great events with the IndyBar and Indianapolis Bar Foundation.
Read More
The Hon. Robyn L. Moberly of the United States Bankruptcy Court for the Southern District of Indiana will replace Judge James K. Coachys as the chief judge of the court Aug. 1.
Read More
It is a good time of the year to highlight the significant impact that your financial contributions to the Indianapolis Bar Foundation (IBF) are having on the community.
Read More
The Indianapolis Bar Association is proud to recognize Jodie L. Bergeron of Cohen & Malad LLP as the association's Paralegal of the Year for 2014.
Read More
The IndyBar Professionalism Committee is soliciting nominations for the 2014 IndyBar Professionalism Award (Attorney) and IndyBar Silver Gavel Award (Judge).
Read More
With over half of the children in Marion County unable to afford school lunch, it shouldn't be a surprise that there are little funds available for these students to purchase the supplies they need to succeed in the classroom. That's why the Indianapolis legal community is once again "Stocking the Schools" before the school buses roll out for a new year.
Read More
Want to make an impact? The IndyBar Homeless Shelter Project is looking for attorney volunteers. Through this project, IndyBar volunteers visit four local homeless shelters each month, giving legal advice and occasionally offering limited representation.
Read More
Going green isn't something that happens overnight – but Indiana Office of Utility Consumer Counselor David Stippler says it doesn't take much longer than a night to see the changes adding up.
Read More