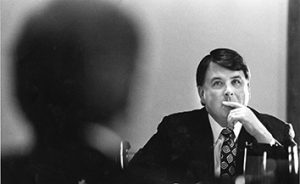 Indiana Lawyer sat down with Randall T. Shepard for a Q&A before he retired from the Indiana Supreme Court March 23.
Read More
Firms invest more resources in web design.
Read More
A snapshot of key points from bills heard in the 2012 legislative session. All enrolled acts were signed by the governor by March 20.
Read More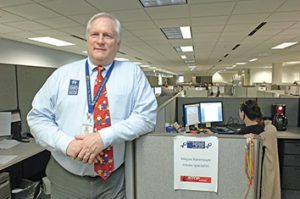 St. Joseph County case creates concern about protecting callers' identities on child abuse claims.
Read More
The National Highway Traffic Safety Administration reports that in larger buses, the spacing and height of the seats offer crash protection for children through "compartmentalization." But opinions remain divided about whether compartmentalization does enough to protect students and whether school bus seat belts should be required by law.
Read More
A New York federal suit challenges publishers' selling of attorneys' work.
Read More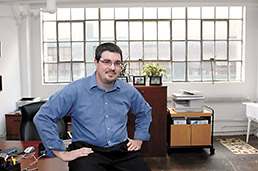 Patent attorneys face unique concerns in creating firms.
Read More
It is March, so if you are like me, all of your New Year's resolutions have been abandoned.
Read More
The Indiana Supreme Court has held that Charlie White was eligible to assume the office of secretary of state after being elected to that post in the 2010 general election. The justices point out the average voter was aware of concerns surrounding White's voter registration history and they will not, on the basis of the petition before them, "judicially disenfranchise voters who went to the polls."
Read More
Read about student involvement with the U.N. and prosecutors in New Orleans.
Read More
On March 14, the one-year anniversary of Bei Bei Shuai's imprisonment on attempted feticide and murder charges, attorney Linda Pence notified media that Pence Hensel and attorneys from the National Advocates for Pregnant Women filed a petition on March 9 for the Indiana Supreme Court to grant transfer in the case.
Read More
The Indiana Court of Appeals has ordered a woman convicted of killing her son by setting fire to their home in 1996 receive a new trial, although one judge believed she did not meet her burden to prevail on appeal from the denial of her petition for post-conviction relief.
Read More
Read summaries of Indiana For Publication decisions.
Read More
See who's received a public reprimand and who has been suspended.
Read More
The Indiana Supreme Court has publicly reprimanded former Marion County Prosecutor Carl Brizzi for statements he made about a high-profile murder case, and in doing so the state's justices have set a new standard and issued a warning for prosecutors statewide: Be careful what you say.
Read More
The Indiana State Bar Association has established a toll-free legal aid line for victims of the March 2 tornadoes in Southeast Indiana. Victims who call for legal information will be matched with local lawyers who have volunteered to provide free legal consultations on matters such as insurance claims, home repair contracts, landlord issues and replacing legal documents.
Read More
Certainly, a deposition can be a powerful tool. But what if the completed deposition transcript is delivered to the examining attorney along with an errata sheet that substantively alters material deposition responses?
Read More
The American Bar Association's theme for Law Day to be observed on May 1 is "No Courts, No Justice, No Freedom".
Read More
Civility and professionalism — and often the lack of it — have become increasingly discussed subjects in judicial opinions and between lawyers.
Read More
Photos from Take a Law Student to Lunch 2012.
Read More
The IndyBar's Bench Bar Conference is heading back to French Lick this year from June 14-16, and thirty scholarships are available to make participating possible for any attorney wanting to attend.
Read More
News briefs from the IndyBar for March 30-April 12, 2012.
Read More