Voters on Nov. 8 will replace outgoing Indiana Attorney General Greg Zoeller. Indiana Lawyer asked the candidates, Democrat Lorenzo Arredondo and Republican Curtis Hill, to respond to the same five questions. Here's what they had to say.
Read More
John Cowan is being recognized with the Pro Bono Publico Award from the Indiana Bar Foundation this December.
Read More
By outward appearances, Divina K. Westerfield is an attorney practicing in Indianapolis. But looks can be deceiving.
Read More
For the most part, women leaders in Indiana's legal profession are not surprised that female attorneys earn less than their male counterparts. What does shock them is how much less they are making.
Read More
The Indiana Public Defender Council touts the proposed rule as helping to prevent wrongful convictions.
Read More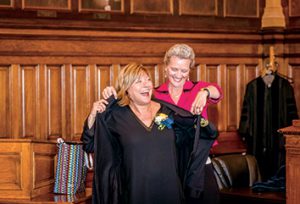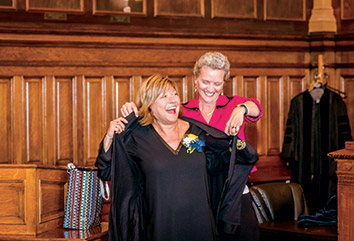 Lilia Judson has a unique distinction among judicial employees. She has worked with 17 Indiana Supreme Court justices during her 40-year career, the largest number of justices any Indiana judicial employee has ever worked for.
Read More
The report found Indiana is failing to equally provide constitutionally mandated effective counsel to indigent people accused of felony, misdemeanor and juvenile offenses.
Read More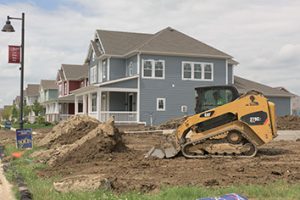 Hammered in the recession, real estate law now faces competition from nonlawyers as well as the need to attract new faces.
Read More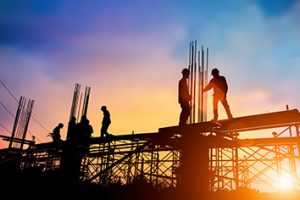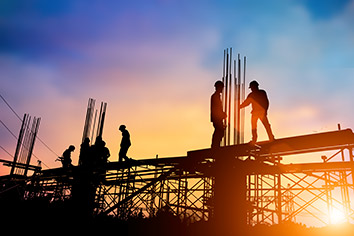 An undocumented immigrant's workplace injury — and how much he may be entitled to — has put the rising number of foreign-born workers, the rights they can expect, and the responsibilities of employers squarely before the Indiana Supreme Court.
Read More
The Indiana Lawyer congratulates the individuals listed on passing the July 2016 Indiana Bar Exam.
Read More
I challenge you to consider — early in your career — how you perceive the practice of law. This process may impact your career decisions and the manner in which you choose or choose not to utilize your legal education.
Read More
The careers of today's law school graduates will benefit most from the connections made through pre-professional experiences, a sentiment shared by law school career development professionals.
Read More
Bob Hammerle says trial lawyers must see "Denial."
Read More
While the roles of defense trial counsel (particularly "outside" counsel or panel counsel in the law firm setting) and corporate and in-house counsel are often different, we have much in common.
Read More
Create one to three Quick Steps that you will commit to using for the next week. Then, practice those quick first steps.
Read More
I have the pleasure today to launch the inaugural offering of a new Indiana Lawyer column entitled, "Eye on the Profession." The plan is to do my best to share commentary and insight on issues of the day that are or will be impacting our profession.
Read More
Keffer Barnhart attorneys write that police departments should want to use body cameras, as they can serve as data gathering and quality control tools.
Read More
More than a month after the Indiana Supreme Court approved a rule that encourages state courts to release low-risk arrestees without bail, Indiana prosecutors are asking the justices to reconsider.
Read More
Read recent appellate court decisions.
Read More
Read who's recently been suspended by the Indiana Supreme Court.
Read More
These members are among those to be honored at the upcoming IndyBar and IBF Recognition Breakfast on Nov. 15 at the Meridian Hills Country Club.
Read More
The purpose of the prosecutor's "DifferentNotLess" initiative is to advocate for the employment of individuals with autism and other disabilities.
Read More
With more than 350 guests in attendance, the evening helped to raise over $130,000 to support the foundation's mission of advancing justice to lead to positive change in Indianapolis through philanthropy, education and service.
Read More
Assisting the inmates in their education will help create more engaged and productive members of society, as well as give members of the Indianapolis Bar Association an opportunity to create sustainable change within their own community.
Read More
Amanda Blystone, a family law attorney who practices with the law firm Broyles Kight & Ricafort PC, devotes a substantial amount of pro bono hours "being the voice for kids who otherwise would probably be unheard."
Read More